Asked on Thursday if he had agreed to resign next year, the 73-year-old said: "No, I have not."
"My term is not expiring next year. What I have said is that once we have found a preferred candidate to succeed me, I will then consider when I am leaving.
"I have two years left, duly chosen by the good members of Hawthorn, but I'm ready to consider whether I felt we found the right person. [when a committee reports back by June 30] … I may go early, but I have not set a time or date, even though some write me off as dead. "
Sir. Kennett said "many people have tried to write me off", but "I'm only very young, I still have a lot to live on".
Voting is open for re-election to Hawthorn's board, with three candidates running for two seats. These include current director Tim Shearer, brother of Andrew, who heads Prime Minister Scott Morrison's National Intelligence Office and was national security adviser to the Howard and Abbott governments.
Silk, who recently left AustralianSuper, will be backed by the Hawks for Change ahead of the club's general meeting on 14 December. The third candidate is attorney Jennifer Holdstock.
"Whoever comes on board, we will work with them and welcome them," said Mr. Kennett and added that he respects Mr. Silk.
The Hawks for Change increased the pressure after the club's second season in a row in the bottom third of the rankings, and the coaching transfer plan fell apart. Critics are also concerned about Mr Kennett's attacks on Victorian Prime Minister Daniel Andrews, including the $ 30 million Kennedy Community Center in Dingley Village.
Before the Victorian government co-financed the project with the federal government, Mr Kennett accused Mr Andrews of "playing politics". The premiere responded by saying that "not everything is about him. It's news to him, I think."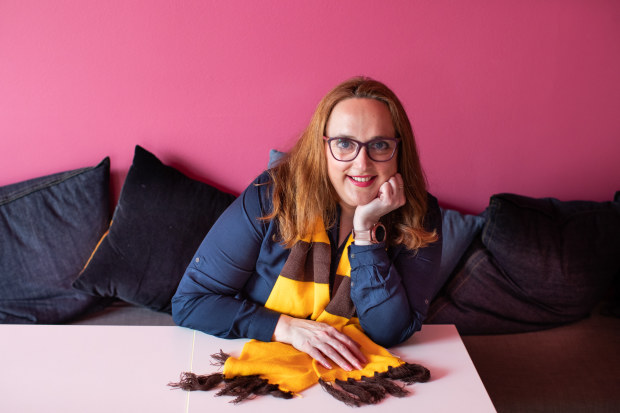 Hawks for Change member and head of the Spring Street Advisory, Ken McAlpine, said "there are many Labor people in our ranks". Mark Hawthorne, a former editor at Aging and a director at Civic Financial Communications, insisted it was a broad coalition with just as many liberal connections.
Talks between Hawks for Change and the board resulted in one compromise. Potential candidate and former Premier League player Andy Gowers withdrew from the board race, but was added to a committee to decide the club's next president and future board members, who will report by June 30 next year.
McAlpine said the Hawks for Change group believed Mr Kennett had agreed to resign, but the deal looks about as stable as the Kirribilli deal or Logan Roy's exit in an episode of Succession.
"Jeff seems to be going through the five stages of grief," said McAlpine, a longtime Hawthorn member. "In his regular and often outrageous public comments on state politics, Jeff showed that he puts his own interests ahead of the club."