The great geopolitical competition of the 21st century is taking place on Australia's doorstep.
A decision by the Solomon Islands in 2019 to formally end diplomatic recognition of Taiwan and move to China is one of many factors blamed for riots in the capital Honiara.
Previously, the Solomon Islands had only been among a handful of countries that had ties to Taipei instead of Beijing.
Concerns about the provision of services, corruption and the shift of formal connections from Taipei to Beijing have all contributed to boosting discontent in the poor Pacific nation.
What started as a peaceful protest by people primarily from the province of Malaita became violent on Wednesday when a crowd of about 1,000 people was agitated.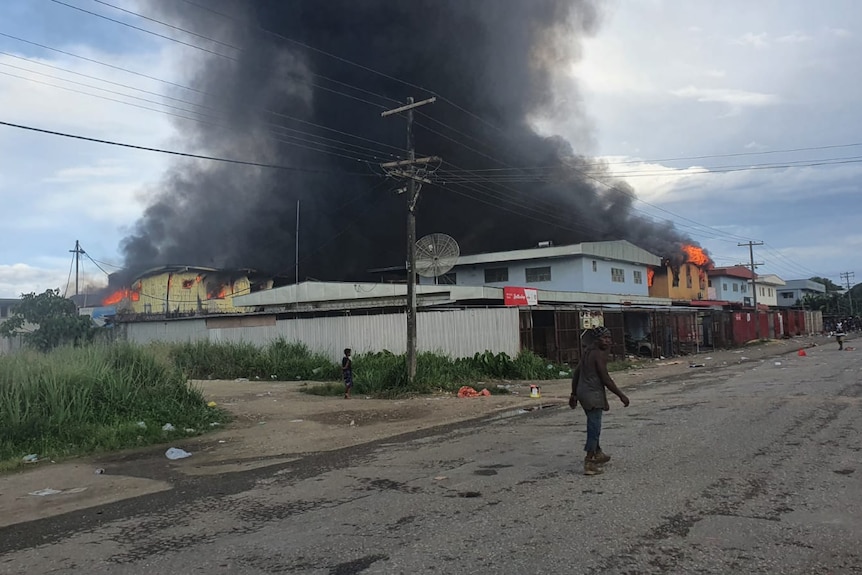 The Prime Minister of Malaita, Daniel Suidani, has been outspoken in his opposition to the national government's decision to support China over Taiwan.
Prime Minister Manasseh Sogavare blames "external factors" for the unrest in his country, saying the riots are a "sad and unfortunate event aimed at bringing down a democratically elected government".
In Australia, the violent scenes are closely monitored by officials and intelligence services, who are relieved that the first request for help was sent to Canberra instead of Beijing.
Late Wednesday, Prime Minister Scott Morrison rejected proposals that Australia's rapid response to the crisis in the Solomon Islands had something to do with broader geopolitical factors.
"Australia's response is under the treaty we have with the Solomon Islands, and it is with the people of the Solomon Islands – it is between two governments, and it is there, regardless of who leads one of these governments," the prime minister said. journalists.
"We do not seek to take part in the internal problems of the Solomon Islands, but simply to ensure that the problems they have can be resolved in a calm and peaceful manner."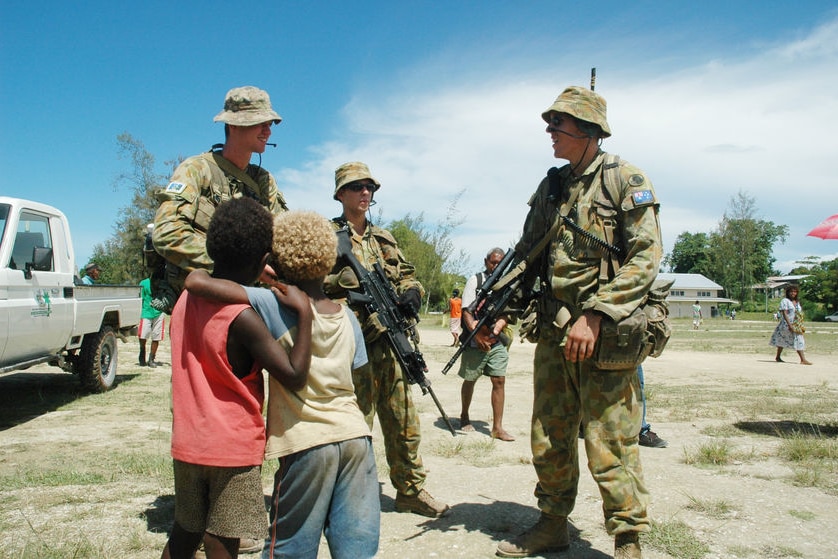 The dramatic events in Honiara highlight deep concerns in the Australian Government over China's growing influence in the Pacific.
Since 2016, the federal government has been trying to counter Beijing's presence with the "Pacific Step-Up" program, but many commentators have warned that Australia lost crucial ground during the COVID-19 pandemic.
In 2018, Australia agreed to pay the bill for a new high-speed Internet cable between Australia and the Solomon Islands due to concerns that the Chinese state-owned company Huawei would build the project.
Four years after the end of the Australian-led Regional Assistance Mission to the Solomon Islands (RAMSI), more than 40 Australian Defense Forces personnel are on their way to the troubled nation along with Australian federal police.
This time, Australian officials are hoping they can help restore law and order well in advance of seeking help from or being sent by Beijing.
.