Efat left Kabul at such a speed that she was not given the opportunity to say goodbye to her parents and siblings.
Key points:
Afghan refugees want the Australian government to prioritize visas for their families who are still in Afghanistan
Former interpreters told ABC that they fear their families will be met with retaliation from the Taliban because of their work
Proponents say these families are just "joining the pile" of other Afghan applicants seeking an Australian visa
The Hazara woman, who worked as an interpreter for Australian and American troops, knew that a future in Taliban-controlled Afghanistan was not an option for her.
The 28-year-old spent two weeks in the heat, sticking out of the crowded gates to Kabul International Airport for an opportunity to flee Afghanistan after Taliban insurgents conquered the country.
When she saw a chance to leave, she had to seize the opportunity and did not have time to go back and say goodbye to her family.
Efat, now living in Adelaide, who does not use his real name due to concerns for his family's safety, wants to bring his family to Australia immediately.
She fears they could become targets because of their Hazara ethnicity and her work with coalition forces.
"Every day and every moment I think … 'how am I going to get them out of that country?' because there is no life for them [there], she told ABC.
"I'm all alone and I do not have a single person in my family with me … the problem is that I have in mind that they are in a place that is not safe for them."
In the wake of the US withdrawal in August, Afghans working with coalition forces have been killed.
The Taliban have also expelled Hazara, who are Shia Muslims, from their homes and lands, while Islamic State has begun launching deadly suicide bombs on areas where they live.
Efat said she had postponed submitting a visa application for her family because she did not know how many family members she could take to Australia.
But in response to questions from ABC, the Home Office said there was no limit to the number of close family members a humanitarian visa holder could propose.
Efat said that while she was grateful that the Australian government had helped people like her to evacuate, the government should clarify the guidelines for applying for a family visa in Afghanistan.
"Please bring our families to us, please let us feel like we are going to see our family members again," she said, holding back tears.
'Pretty catastrophic' visa process
While some former interpreters for Australian forces have reached Australia, others in Afghanistan are still waiting for visas.
The Australian government has opened 3,000 humanitarian visas for Afghans wishing to flee, but a Senate inquiry last week heard that none of those humanitarian visas had been issued despite the government receiving more than 20,000 applications.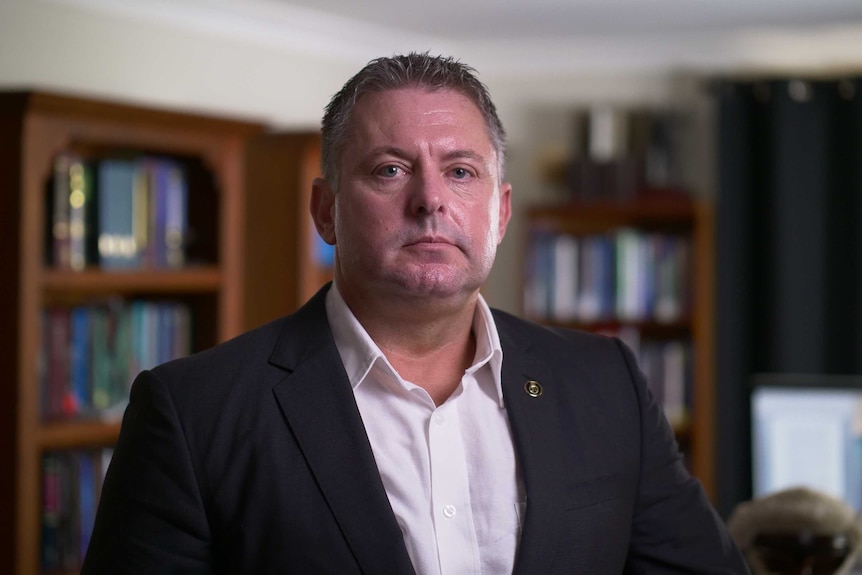 Veteran and lawyer Glenn Kolomeitz said Australia's humanitarian visa process for Afghans had been "rather disastrous".
"To date, none of them have received permanent visas. Many have obtained very short-term, temporary safe haven visas."
Sir. Kolomeitz submitted a paper to the Senate of Defense and Foreign Affairs, which examined the federal government's two-step visa application process for former Afghan employees in Australian government agencies.
In his speech, he said that some former Afghan interpreters for Australia could not fill out the second part of their application because Australia had already closed its embassy in Kabul.
The State Department did not respond to ABC's request for comment.
Kolomeitz told ABC that families of former locally engaged interpreters also faced an increased risk of persecution in Taliban-controlled Afghanistan and should be given priority.
"All our customers who are here in Australia … have family in Afghanistan, which gives them a very strong connection to Australia … but these people are still not being prioritized, "he said.
"What we are seeing is that they are simply joining the pile of other applications from all the other Afghans who applied to come to Australia for humanitarian reasons."
Fears that the Taliban will attack the families of the interpreters
Ahmad, who worked with ADF soldiers in Afghanistan, also has family in the country and fears the Taliban will target them.
ABC does not use Ahmad's real name to protect his family's identity.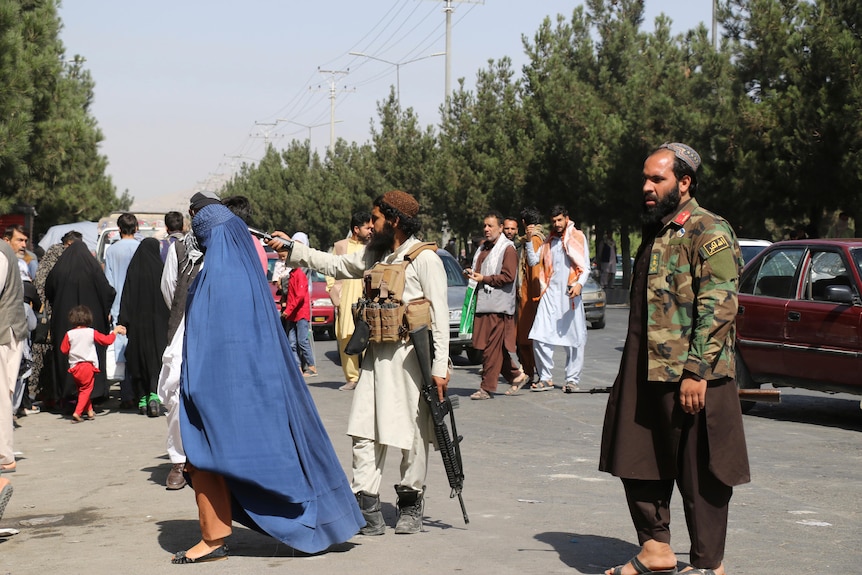 He said he had contacted migration lawyers and prepared visa application forms to try to get his family an Australian visa.
But with thousands of other Afghans applying for just a few thousand visas, he is worried that his family will not be able to cope with the cut.
"I know their families, they want to have their members, their loved ones over here, but the amount of risk to the families of the Afghan interpreters from [the] The Taliban in Afghanistan is more than any other thing you can believe [of], said Ahmad.
"I have heard rumors and there have been some activities from the Taliban that they are looking for the families of the Afghan interpreters."
He has endorsed calls to prioritize the families of Afghan interpreters for humanitarian visas.
"I