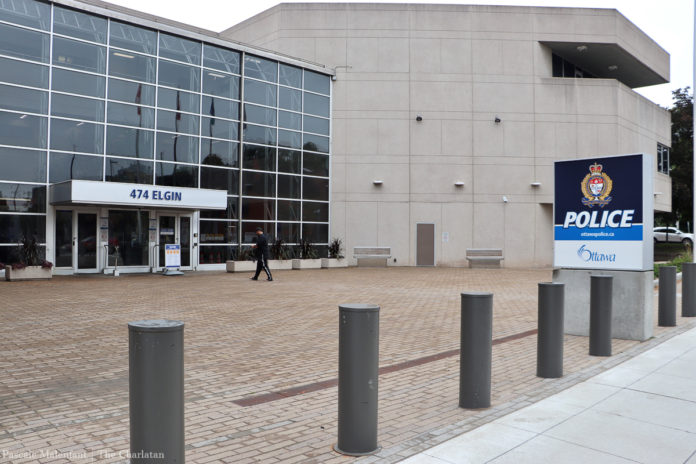 After a lengthy meeting that ended over two nights and saw dozens of public speakers, the Ottawa Police Services Board (OPSB) approved a smaller funding increase than originally requested by police.
The Ottawa Police Service had originally proposed a 2.86 percent increase over 2021 levels, giving OPS an additional $ 14 million dollars. However, on Tuesday night, the board unanimously approved an amendment that lowered the tax rate to 2 percent and slimmed down the proposed budget by $ 2.65 million.
The proposal was proposed by Rawlson King, Rideau-Rockcliffe City Councilor, and posted by Carol Anne Meehan, Gloucester-South Nepean City Councilor. King said the change gives police the money they need and also addresses community concerns on police budgets.
"I just want you to know that I have introduced this proposal because we all know that restoring public safety requires seeking balance," King said.
Ottawa Police Chief Peter Sloly warned board members that if other issues such as housing, education, health, transportation and infrastructure do not receive major investment, the proposal would be less effective.
Sloly stressed that if a new community-based security system is arranged and certain calls are not directed to the police, "this service will respond effectively, appropriately, differently and ideally better."
"If this is just a budget cut for the police to satisfy a group of very determined assertions, all the risks are there for people to see," he added.
The decision came in the wake of several protests against an increase in the police budget earlier this week, including one blockade at the junction to Highway 417 at the corner of Metcalfe and Isabella Street and a gather at the Human Rights Monument.
After the budget proposal and the amendment were approved, community groups that have former called on the city to redirect funding to other social services or freeze the budget at 2021 levels, said the increase was still too much.
Horizon Ottawa, an Ottawa-based community group, issued one announcement who called the decision "a half-measure that does not go far enough to promote real societal security."
Gloucester-Southgate OPSB Chair and City Councilor Diane Deans said she would introduce a proposal to the City Council to redirect the funds saved by the change to the development of mental health crisis response teams.
The budget will be considered for approval by the Ottawa City Council on December 8th.
---
Selected image from file.