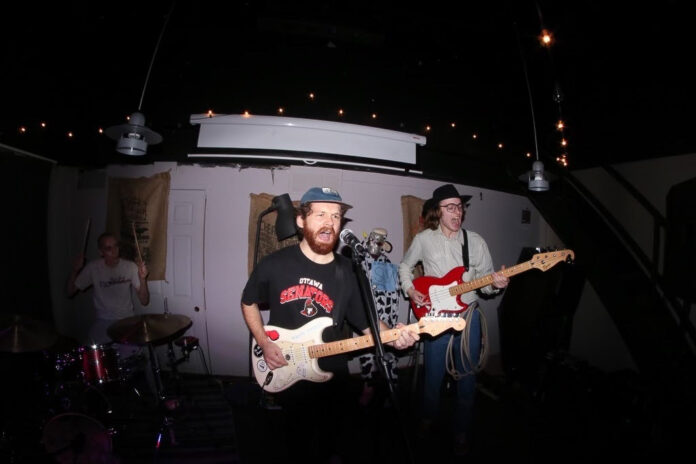 The band Sorry snowman began as Carleton music student Sean Lundy's solo project in 2018. He released his first solo EP while living in Carleton University's Grenville residential building during his freshman year.
The band, which now consists of Lundy, Owen Allan, Cole Hallman and Dax Cardoso-Grant, owes their creation in part to the Carleton residential placement algorithm.
Lundy became attached to Allen and Hallman over similar musical tastes while living together on the third floor of Grenville. They started jamming together and then picked up drummer Cardoso-Grant for a home party shortly after. The rest is history.
Since they mostly found each other through residence, the band has continued to spend all of their time together moving into an off-campus house after their first year at Carleton.
"It's pretty chaotic, of course. But it is often really inspiring and fun, " said Hallman. "A bunch of our friends' bands also rehearse in our basement, so there's always plenty of music around."
"There are a lot of people who stumble across guitars and toy keyboards," Cardoso-Grant added.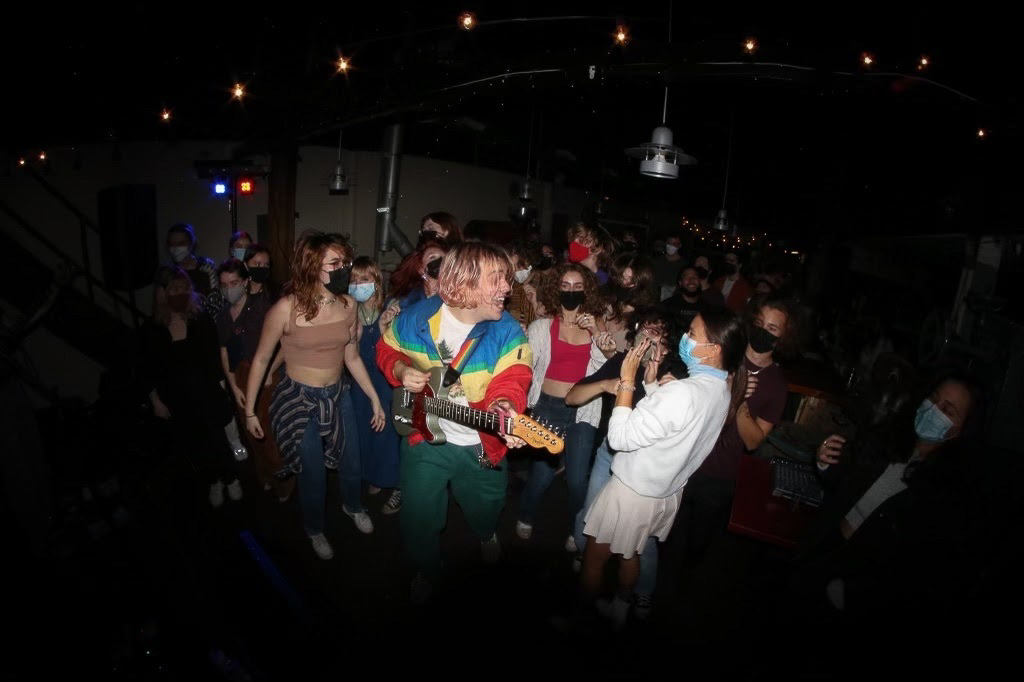 All four members of the band came to Carleton with a strong interest in music already established.
Hallman said he first took a bass when he was 11.
"I really got into the Beatles, and I thought Paul [McCartney] it was so cool, "he said." I'm more of a George guy now, but I certainly owe my start with bass to Paul. "
Lundy and Cardoso-Grant also picked up their instruments over ten years ago and have been hooked ever since.
"When I was 10, my dad told me I had to learn either piano or guitar, and I thought piano was lame, "Lundy said. "I have stuck to [guitar] because it's a bit of the main medium for the music I'm listening to. "
While performing together, each band member has a different choice of favorite song to perform.
"I think my favorite song to play might be a new one called All wrongsaid Hallman. "I get step dancing with my pedals and lived out my shoegaze dream for a few minutes."
Lundy said his go-to when he plays live is Halloween party.
"I feel like it's a song that best represents our sound at the moment," he said.
In their first live show since the COVID-19 pandemic, Sorry Snowman started their return to the stage at Happy Goat's Preston Street café in October. Together with local bands Sven and Far Sport, Sorry Snowman performed a healthy mix of originals and covers on this intimate indie rock night.
Cardoso-Grant said in the future that he hopes to perform at more events like this one aimed at a younger, student audience. He stressed the need for venues that are more suitable for the audience that the band attracts.
"Many of the venues [in Ottawa] is aimed at an older audience, "he said.
Sorry that Snowman is booked for next time at Avant-garde on November 27, a Russian-themed venue near Sandy Hill.
"We play with two super cool bands called Class 91 and Gal Gamma. That should be a good time, "said Cardoso-Grant.
Meanwhile, the band is also working on a new album. Similar to their debut album, with the title Sorry snowman, it will consist of eight numbers. Lundy said he wants this one to be a step up in energy compared to their first album. Its release date is still pending.
"This time we really want them [the songs] to be a little more exciting than those on the first album, "Lundy said.
---
Featured image provided by Dax Cardoso-Grant.