The intrusion into Victorian farms would be subject to what the Andrews government has described as "among the heaviest" punishments in the country, under new legislation introduced in the state legislature today.
Key points:
The Victorian government has introduced new laws into parliament in an attempt to deter animal activists from invading farms
The penalties are among the toughest in Australia, with on-site fines of $ 1,272 for one person or $ 8,178 for an organization
The legislation will enter into force in 2022
In an effort to protect farmers, animal activists found illegally entering their properties could face up to $ 10,904 each or $ 54,522 for organizations.
Agriculture Minister Mary-Anne Thomas said the Animal Activism Bill 2021 recognized the significant biosafety risks that breaches by animal activists can pose.
"We know that our farmers are working very hard to protect their crops and livestock from pests and diseases, and that invaders on farms pose a real danger," Ms Thomas said.
"This bill will introduce a specific offense with an on-site fine of $ 1,272 for one person, and for more serious offenses, they can be brought before a magistrates' court."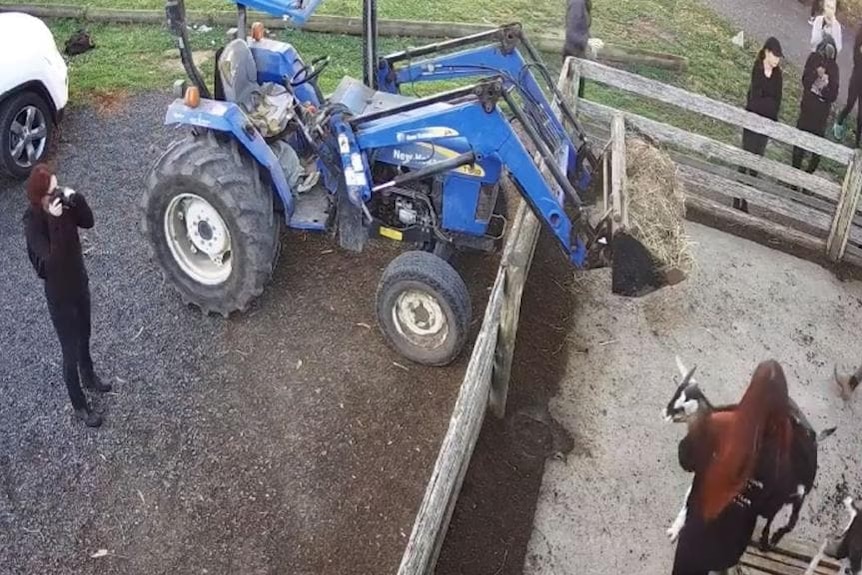 Mrs Thomas said the new sanctions could be enforced on top of existing fines for infringement.
Movement welcomed by farmers
The new measures are in response to the study of the impact of animal rights activism on Victorian agriculture, which submitted its report to parliament last year, following a series of events involving animal rights activists who intimidate farmers, steal livestock and disrupt businesses.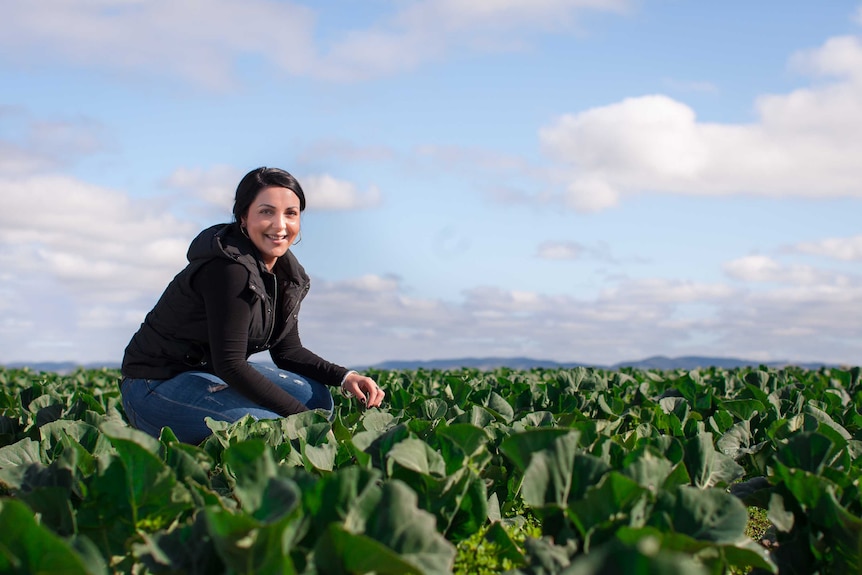 Victorian Farmers Federation president Emma Germano welcomed the new bill, which she said gave farmers more protection under biosafety management plans (BMPs), which could require farmers' consent before entering a property.
"Many intensive breeders are concerned about biosafety risks, we've had cases where intruders have gone into chicken coops or pork facilities," she said.
"But to be honest, the threat to people's housing estates, that has been the farmers' biggest concern."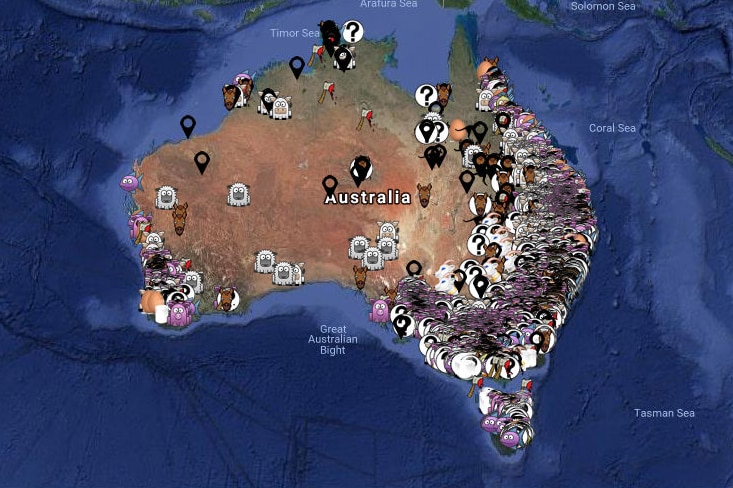 John Gommans, a goat farmer from Yarragon who closed his cafe after animal activists visited his property in 2019, said the experience was "awful".
"It was a very tough time," he said.
An activist who stole livestock from his property was only fined $ 1, Gommans said.
"It changed my view of the law and how the law is enforced," he said.
"But the fines would not have prevented me from closing the café – it was online trolling of the business and everything related to it."
Despite legislation not protecting farmers from online abuse, Mr Gommans said it would hopefully physically protect farmers.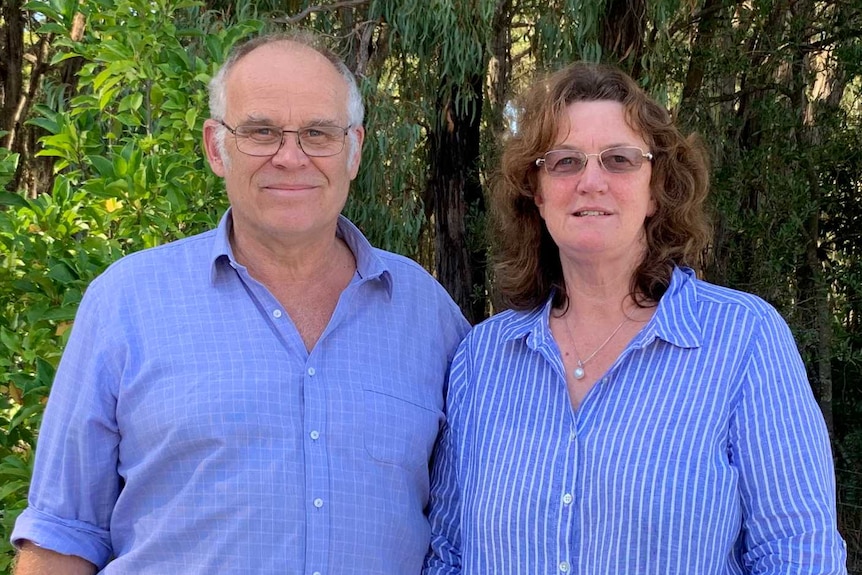 Mrs Germano hoped the new legislation would eliminate "inappropriate forms of protest."
"Threatens farmers, businesses and the animals they claim to protect – this is a good step in that direction, but we need to constantly get that support from society. "
"It's not okay for people to deduce their ideology that way."
Biosafety conflict
Chris Delforce, CEO of the Farm Transparency Project, said animal activists do not pose a biosecurity threat to farms.
"There has not been a single incident of a biosafety hazard caused by activists, despite hundreds of investigations of farms, slaughterhouses and related facilities carried out by activists over the last 40 years," he said.
"The Andrews government is bowing to industry pressure to prevent consumers from seeing for themselves the reality of modern animal husbandry.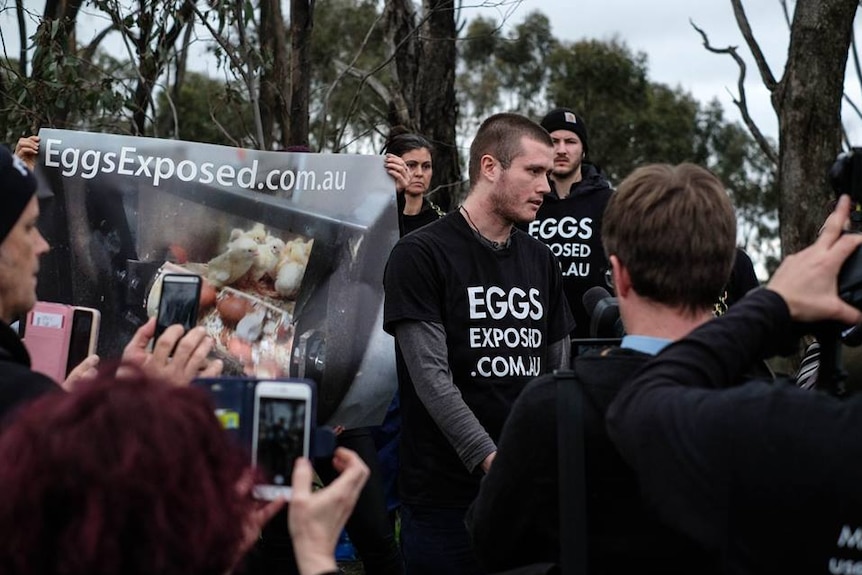 "If these industries were transparent and honest about what's going on inside these facilities, there would be no need for anyone to undertake to capture evidence of that.
.