Stan has released the first trailer for the all-new Stan Original series The tourist with Jamie Dornan in the lead role.
The series, which is set in South Australia, will premiere on January 2, only at Stan.
It seems to be an action-packed ride and you can see the first look in the video above.
Stream The Tourist from January 2, only on Stan.
Dornan (Belfast, The Fall) stars as a British man 'The Man' who finds himself in the glowing red heart of the Australian outback being chased by a huge tanker trying to drive him off the road.
An epic cat and mouse hunt unfolds, and the man later wakes up in the hospital, wounded, but somehow alive – except he has no idea who he is.
With relentless figures from his past haunting him, the Man's search for answers drives him through the vast and irreconcilable outback.
Created and written by renowned authors Harry and Jack Williams, The tourist is a character-driven series from the Emmy-winning production company Two Brothers Pictures (Baptiste, The Disappeared, Flea Bag).
READ MORE: Here's your first look at Jamie Dornan as a mysterious man in Stan's The Tourist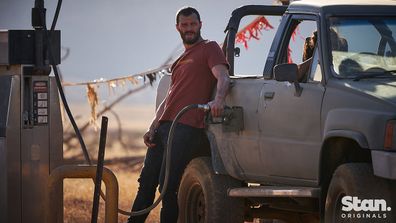 Full of shocking, surprising and brutal twists, The tourist takes place in a world populated by enigmatic characters, with off-beat comedy that characterizes action with high effort.
READ MORE: Cooper van Grootel opens up about the pressure by playing a beloved book character in One of Us Is Lying
At heart, however, there is a story of self-discovery with a ticking time bomb underneath: As The Man begins to reveal the mystery of who he was, he is also forced to ask who he is now – and that quickly.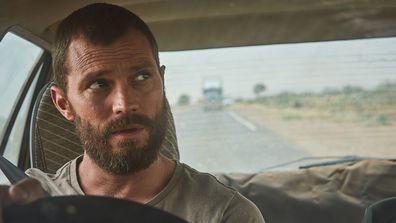 Will he unlock the secret of his identity before those who try to kill him catch up with him?
In addition to the BAFTA nominee Dornan, The tourist also starring Danielle Macdonald, Shalom Brune-Franklin, Ólafur Darri Ólafsson, Alex Dimitriades and Damon Herriman.
"Helen is a fascinating and exciting character, I fell in love with her on page one. I ended up reading all the episodes at once because I could not put them off! I'm so excited to be a part of this incredible project and I can not wait to start filming with the amazing cast and production team, "Macdonald said of the role.
Brune-Franklin said: "This story is truly unique and I'm excited to be a part of bringing it to life with this ingenious team. I look forward to adding the intriguing mystery to these scripts with the wonderfully intriguing character. "It's very exciting to work on such an amazing project in Australia – it's going to be a lot of fun."
The Stan Original Series The Tourist premieres January 2, only at Stan.
Nine Entertainment Co (the publisher of this website) owns and operates the streaming service Stan.