It's a battle for Sydney City Hall like no other. The COVID-19 pandemic has thrown campaigns in the twice-delayed council election into chaos, confusing voters and sowing doubt in the minds of many candidates about the likely outcome of Saturday's polls.
Even Clover Moore, who is battling a field of women-only candidates to win a historic fifth term as city mayor, says the repeated delays and COVID-19 security measures for volunteers and voters have made the outcome difficult to predict. "I'm just numb, to tell you the truth, because it's been so challenging. It's been such a strange choice," she says. "Goodness knows what the outcome will be."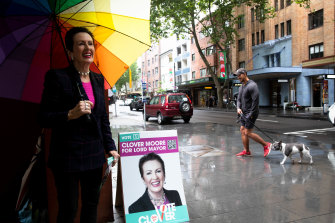 With a victory of nearly 58 per cent in 2016 and 51 per cent in 2012, Moore is expected to extend his 17-year grip on power in Sydney City Council to two decades when voters cast their ballots at the weekend.
It is at stake whether she retains her majority bloc in the council. Another win will also intensify the debate over which member of her team Moore, 76, will choose as her successor.
Moore's challenge is that her position is a double-edged sword: her record can help her, but it also raises questions about whether it's time for a shift change at City Hall.
Her rivals are well aware that they are facing an uphill battle at the polls.
"Clover's taxpayer-funded PR machine is her biggest asset. It is also the biggest obstacle that we mayoral candidates face during an election, "says the independent candidate Yvonne Weldon.
City of Sydney Liberal councilor Craig Chung, who is retiring at this election and looking at a tilt at the federal seat in Bennelong, admits Moore is a "formidable force".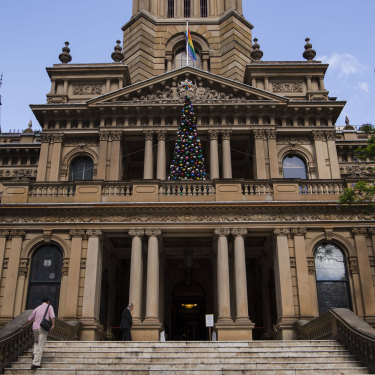 The dominant line of attack from Moore's rivals is that it's time for a refresher in the council. "There are a lot of people who say 17 years is enough of Clover," said councilor and Small Business Party mayoral candidate Angela Vithoulkas. "This is not an election where someone has been a bad leader – that's just enough."
Her rivals' argument does not agree with Moore.
"When they say it's time for a change or a refresher, I say well, why?" Moore accepts. "I have had such a commitment to this work and I still have it. It depends on whether people want me to continue with it, but the feedback I get is that they do it and some say, that they will never retire. "
The question is whether 2016 was the high water mark for Moore and what it could mean for the political dynamics of the new council.
Voters elect 10 City Councilors in the City of Sydney, including the mayor. In 2016, Moore was chosen along with four others on his ticket – Jess Scully, Philip Thalis, Robert Kok and Jess Miller. These councilors line up again on Moore's 10-person ticket.
The Greens' mayoral candidate Sylvie Ellsmore said the party was hoping for a seat and all eyes were on whether Moore's team would retain its majority in the council.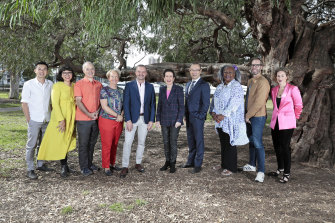 "We think there is a real chance that we can be part of that balance of power in the council. You get better results when people are obliged to negotiate."
The independent team led by Weldon, who is the first Aboriginal candidate for mayor of Sydney, could get at least one seat. Labor and Weldon's team prefer each other. Labor's candidate for mayor is councilor Linda Scott, who was elected in 2012 and is a former deputy mayor.
The Liberal Party's candidates, on the other hand, risk losing a seat, so they only have one in the council. Unlike Labor and Weldon, the Liberals will not benefit from any preferences.
During the "time for a refresh" campaign, Liberal mayor Shauna Jarrett says COVID-19 restrictions have made the campaign difficult. Jarrett, a lawyer and leader, readily admits that it is almost impossible for her to win. Instead, her focus has been on increasing the liberal voting bloc.
"A lot of people say, 'I do not want to vote for her [Moore]', but then they do not know who to vote for because there is no profile [among the other candidates] which she has received, "says Jarrett.
Loading
As voters go to the polls, the impact of a once-a-generation pandemic is sweeping across the city. More than 18 months after the borders were closed, companies in the central business district are struggling to recover as office workers oppose calls to return.
Plans to launch the CBD are a critical election issue in the city of Sydney, where the state government's changes to the voting rules in 2014 changed the balance in favor of local businesses by giving them two votes each. This year, more than 47,000 non-resident voters are listed, more than double the 22,972 in the 2016 poll.
However, if 2016 is any guide, the impact of the business vote may be muted. In Potts Point, The Little Candle Shop owner Patrice Ribault relied on her regular customer base to survive the recent three-month lockdown.
The choice is not at the top of his mind, but he points to a shift in mood. "Everyone says it's time for a change – I do not know. I do not feel the 17 years, "he says about Moore's term as mayor.
Further down Macleay Street, Potts Point Bookshop owner Anna Low is generally pleased with the council's and Moore's performance. Although she adds: "I could imagine you would be looking for a succession. There are some really dynamic people in that team."
Ask Moore why she deserves another three years at the helm of one of Australia's richest councils, and she emphasizes her team's work to reduce CO2 emissions, greener the city, improve parks and encourage excellent design for new buildings.
If she gets three more years, she also wants to help the city center get over barriers, open more of the harbor for swimming and provide more social and affordable housing in places like Waterloo's public housing area.
She has promised that she will sit for the remaining three years of her term if elected. "Peter [her husband] will not let me discuss it – he is in the three years, "she says. "And I never like, at an election, to discuss what will happen at the next election, for who knows?"
She's upset about who her successor will be, even though Deputy Mayor Jess Scully, who is number two on the Team Clover ticket, has been tipped wide. "I have a very talented team and what I would do if I decided not to run again would be to have a succession plan, as I did when I was forced out of the NSW Parliament," Moore said.
Vithoulkas says voters in the city of Sydney should determine their mayor at the polls, and she wants the term of office of the mayors to be limited to three terms.
"It's not an anointing, it's a position to be deserved," she says. "The greatest superpowers in the world have a ceiling on serving, and that is to protect democracy."
It is not surprising that Moore is quick to scotch the idea.
"I think it's a question of people's ability; and a question that people will support you, "she says. "To do the things we have done, you need time. Vision, commitment, hard work, stability and continuity have enabled us to transform the city, and I would not like to see that derailed."
WHO IS IN THE RACE?
Clover Moore, Clover Moore's independent team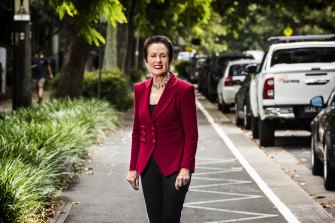 The favorite to win, Clover Moore, has been the city's mayor for 17 years. She is a former teacher and state MP who was elected to the city council in 2004. Moore, an independent, seeks to extend her grip on power at City Hall to two decades by running for a historic fifth term.
Yvonne Weldon, independent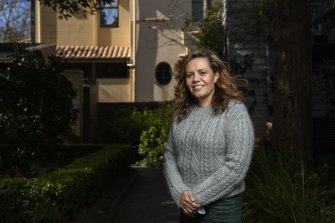 Wiradjuri woman Yvonne Weldon is the first Aboriginal Australian to run for mayor in the city's 179-year history. She was approved by former councilor Kerryn Phelps, who bowed out over the course of personal reasons. Weldon has spent 20 years working and volunteering in roles related to education, land rights, health, youth justice and domestic violence.
Angela Vithoulkas, Small Business Party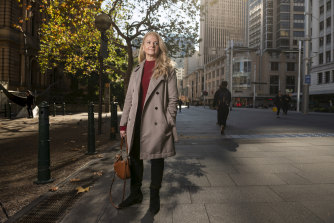 Councilor and small business lawyer Angela Vithoulkas was elected to the City of Sydney's council as an independent in 2012. Her longtime business, Vivo Cafe, suffered during the construction of Sydney's light rail project and closed in 2018 after 18 years. She founded the Small Business Party four years ago.
Shauna Jarrett, Liberal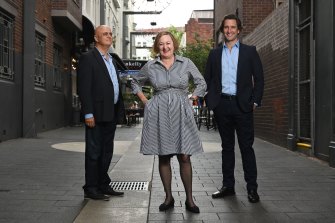 The Liberal candidate Shauna Jarrett is a legal and administrative consultant. She sits on the board of Sydney's Australian Museum. She is the wife of former O'Farrell Government Treasury Secretary Greg Pearce.
Linda Scott, Labor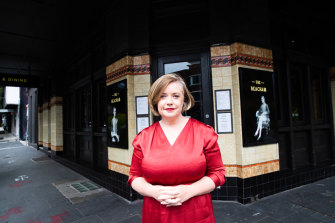 Workers' Councilwoman Linda Scott is a former deputy mayor who has served on Sydney City Council since 2012. For the past four years, she has been president of Local Government NSW, the organization that represents the state's 128 local councils. She is also chair of the Australian Local Government Association.
Sylvie Ellsmore, The Greens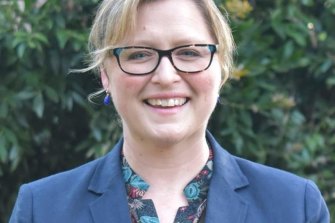 Sylvie Ellsmore is a native title and environmental lawyer, researcher and community organizer working as a policy coordinator at the Sydney Policy Lab at the University of Sydney. A former Marrickville councilor and NSW Greens campaign coordinator, she worked for a decade as an advocate for native rights.
The Morning Edition newsletter is our guide to today's most important and interesting stories, analyzes and insights. sign up here.