Indigenous communities in Queensland risk being left behind if the state reopens before 80 percent full vaccination, a leading doctor has warned.
Chris Perry, Queensland president of the Australian Medical Association, spoke to Today this morning amid reports that Prime Minister Annastacia Palaszczuk has not ruled out reopening the border early.
"Aboriginal management may have suggested waiting a little longer to get the vaccines in their pockets, where vaccination levels are still well below 80 percent."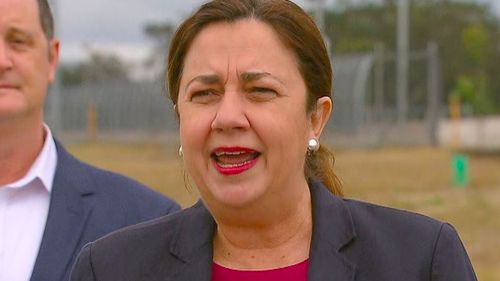 Dr. Perry said the advent of the Omicron Covid variant puts unvaccinated people at increased risk.
"Omicron is much more contagious. We'll have to see what it's like with its mortality."
The Queensland government plans to halt quarantine for vaccinated domestic arrivals when 80 per cent of eligible persons are fully expected, which is expected to be December 17th.
Mrs Palaszczuk will provide an update later today.