A young British woman has described the moment she was attacked by one
crocodile
in Zambia and said she had "fully accepted" that she would lose her footing.
Amelie Osborn-Smith, 18, was on white water rafting on the Zambezi River with some friends last week when the crocodile bit down on her legs and tried to pull her into the water.
Mrs Osborn-Smith and her friends were able to drive it away and she received first aid before being evacuated to Medland Hospital in Zambia's capital Lusaka.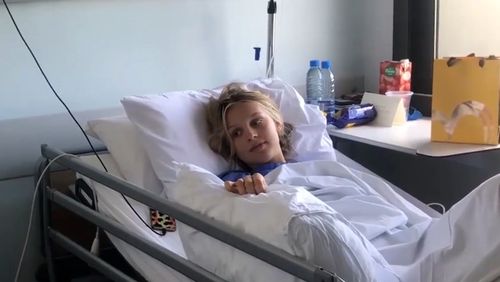 At first it was feared that she would lose her right foot, but the doctors were able to save it.
The hospital made a video of it
Facebook page
showing Mrs. Osborn-Smith speaking with Dr. Mohamed El Sahili on the attack.
"You don't really think in that situation," she said.
"People say you see your life flashing before your eyes, but you do not. You just think how you get out of that situation."
Mrs Osborn-Smith said she had been "very lucky" to escape and urged other potential adventurers not to be put off by her experience.
"I think, especially now that I've seen your life go by so fast, I'm just thinking – do it while you can, and do not let an incident hold you back," she said.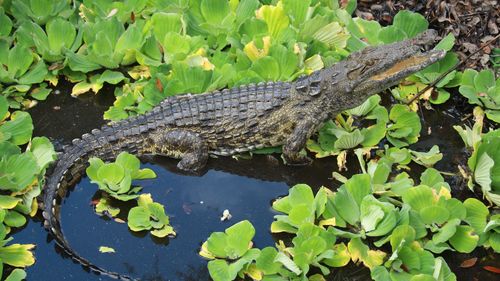 She also told of her relief that she would be able to walk again on her right foot.
"When the accident happened, I fully accepted that I would lose my footing," she said.
"And then I was told my foot would be fine and I would be able to walk on it, which was a relief."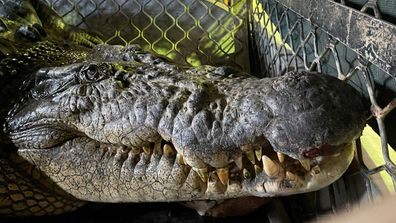 Huge 'icon' crocodile caught near Port Douglas
Mrs. Osborn-Smith's grandmother has been lying by her bed since the teenager arrived at the hospital, sleeping on a folding chair.
She said she was "grateful" to be allowed to stay – a compassionate exception to the hospital's COVID-19 rules – as Mrs Osborn-Smith had suffered "terrible dreams" and "flashbacks" of the attack in the first few nights. .
Mrs Osborn-Smith is returning to the UK this week.