That
Biden administration
has pushed back American influence in Asia, while domestic problems have blunted China's regional dominance, according to an Australian think tank.
The Lowy Institute's annual Asia Power Index measured 26 countries or territories across 131 indicators, including economics, military power, and diplomatic leverage.
For 2021, it found that the United States remained the most powerful country in the Asia-Pacific region. China was ranked second after a steadily growing influence on the index in recent years.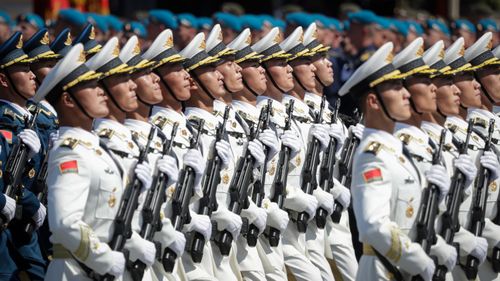 The bite gains influence back
The US revival of power in Asia is largely due to President Joe Biden's attempts to build coalitions with regional allies and his efforts to fight
COVID-19
pandemic at home.
And efforts to mitigate climate change, vaccine donations to poorer countries, and overseas development funds also helped the United States pull ahead of China.
But the report also warns that relative US military power in the region is declining as China's armed forces expand.
It also says that Asian countries are less economically dependent on the United States.
Australia is weathering Chinese pressure
Australian exports to China, including wine, barley, coal and shellfish, have been penalized over the past 18 months.
"Australia has coped with China's growing power better than most US partners. Despite Australia's sustained trade sanctions from its primary trading partner, Australia has improved its resilience by 2021," the report said.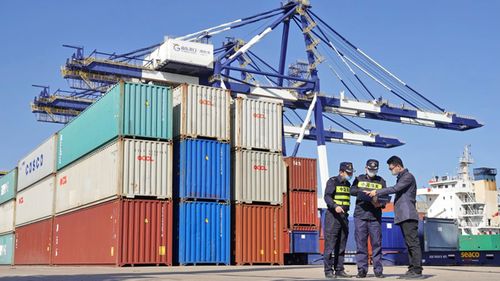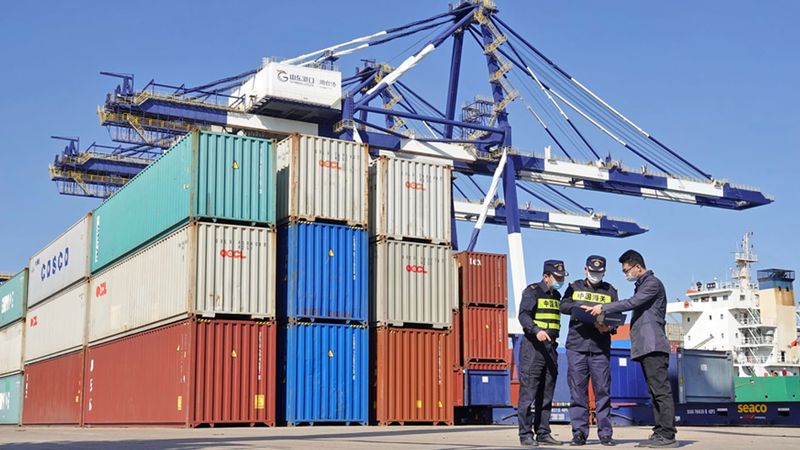 But on a key marker of defense capability, Australia has lost ground.
This is despite the fact that he joined
AUKUS Security Pact
with the United States and Britain, under which Australia will acquire nuclear-powered submarines.
But the Australian Navy faces a 20-year wait before receiving the advanced weapon.
Australia continued to be ranked sixth on the Asian power rankings after the United States, China, Japan, India and Russia.
While China's influence declined for the first time since the index started in 2018, its military strength continues to grow.
Chinese military spending is now 50 percent greater than India, Japan, Taiwan and all 10 members of the Association of South-East Asian Nations (ASEAN) combined, the index authors said.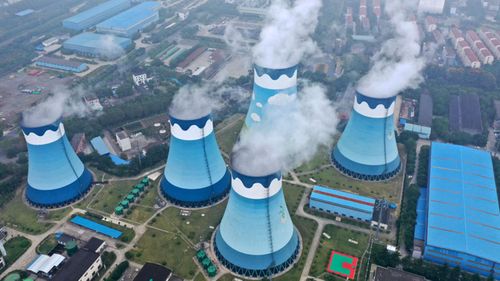 The rising superpower has also expanded its nuclear forces and developed advanced weapons that could threaten U.S. and allied bases in the region, as well as the U.S. mainland.
But China is also losing influence due to its high government debt, energy shortages, an aging population and an introverted political system.
Vaccine diplomacy is gaining influence
The donation of COVID-19 vaccine to countries has become an important foreign policy instrument, the report states.
Australia's donation of vaccines to countries in Asia has been generous, but the federal government's protracted international border closures have put it back into diplomatic efforts.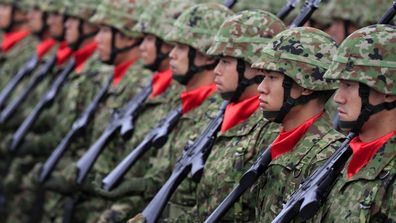 Countries with the highest military spending in the world
Questioning the effectiveness of Chinese-made vaccines had dulled China's soft power, the report said.