Plans to demolish four defective London tower blocks, which are only ten years old, and replace them with 91 new homes have been approved.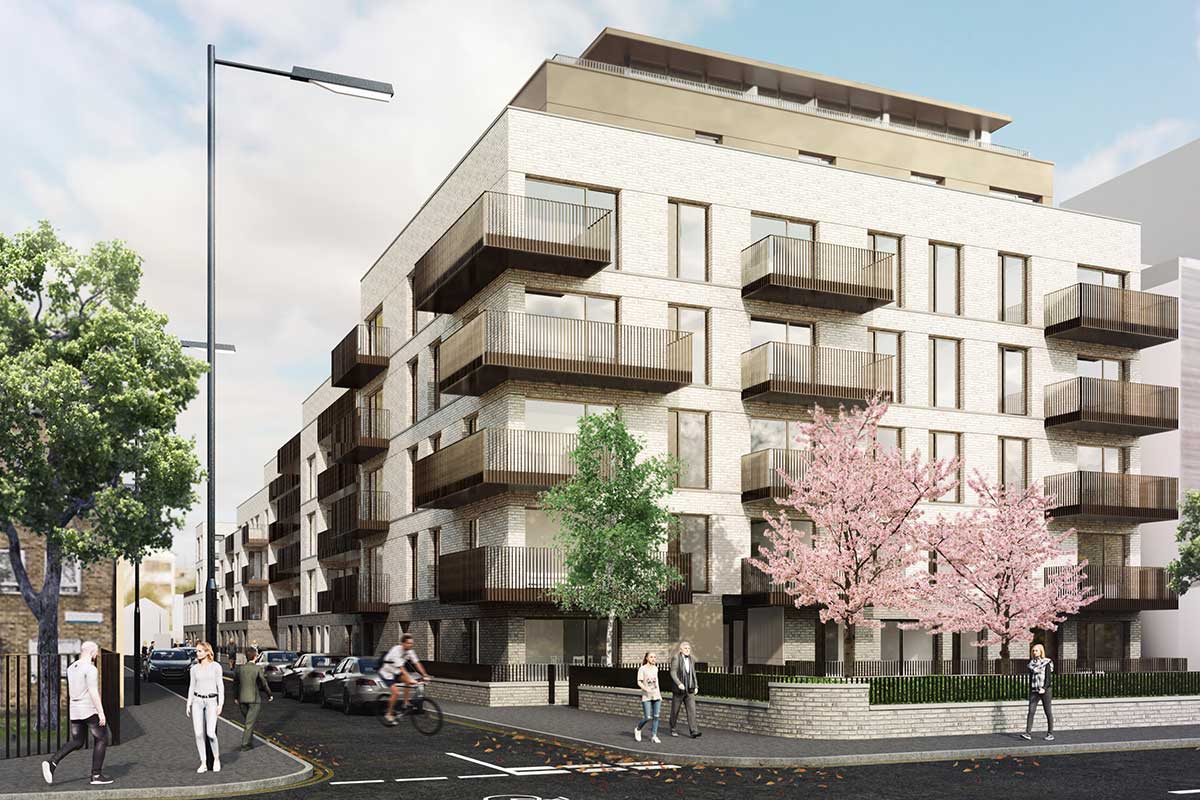 CGI proposal for the rebuilt Solomon's Passage scheme in Peckham, south London
Sharelines
---
Plans to demolish defective 10-year-old tower blocks formerly owned by a housing association approved by the London Council #UKhousing
---
---
---
The planning director's report said: "The very unusual reasons for proposing demolition of these buildings, which are only about 10 years old, relate to the poor build quality and the lack of action to remedy deficiencies since the problems were discovered."
Wandle said in 2018 that the original developer, Green Acre Homes (South East) Limited, went into administration in 2011 and that it "pursued lawsuits against other parties involved in the design and construction of Solomon's Passage".
At the time, it said 72 of the 85 households that had lived on the development had been found home elsewhere, while 13 were expected to return to the converted area.
Under the new plans, 40% of the homes being developed by Henley Homes will be affordable. Of the 91 apartments and houses, 59 will be market sales, 10 intermediate leases and 22 social rentals.
Wandle had originally said it would offer "at least" 35% affordable housing under the plans approved in 2018.
"The increased level of affordable housing is welcomed and is a major benefit of the application," the latest planning report said.
The highest block is scheduled to be seven storeys high.
The new buildings will be "larger, taller and of improved architecture compared to the existing buildings", the planning chief's report states.
Henley Homes had originally suggested construction would start on the site this summer, but a spokesman said its application had been delayed due to the pandemic.
Wandle has been contacted for comment.
Sign up for our asset management newsletter