It has been marked "ground zero" by the COVID-19 eruption of the northern territory. In Top End city Katherine, health teams have been running to put out corona fires for more than a month.
Key points:
The NT prime minister says Katherine's protracted outbursts show that returning to zero cases is no longer a viable strategy.
The NT is the only Australian jurisdiction that records vaccination data differently from the Commonwealth
Experts are divided on which method is more accurate for the NT's transient population
But at the same time as the number of cases has increased, restrictions in Katherine have been withdrawn and most residents can now move around freely with masks after weeks of lockout and lockdown.
The NT government said last week that returning to zero cases was no longer a viable strategy.
Instead, authorities say the city will move to live with COVID-19 because its vaccination rates have passed 80 percent of the eligible population.
But the numbers the government has used to chart its path back to a new normal have come under fire.
"It does not give us a true reflection of how many genuine housing territories have been vaccinated," said John Paterson of the Aboriginal Medical Services Alliance NT.
He is among several stakeholders who are concerned that the decision to ease the restrictions is based on "inflated" figures that could make the jurisdiction vulnerable to an outbreak with serious consequences.
"It will put society at risk if we make these decisions on erroneous data," Mr Paterson said.
Different data based on different methods
The NT is the only Australian jurisdiction to record vaccination data using a method other than its federal counterpart.
While the federal government records vaccination rates according to the recipient's Medicare address, the NT government takes a "jabs in arms" counting method based on where the vaccine is administered.
The NT opposition and some medical groups have warned that tourists and seasonal or FIFO workers are therefore caught in the NT census, and they have repeatedly called on the NT government to stick to the federal government figures.
"Jabs in arms data is a very flawed process," Mr Paterson said.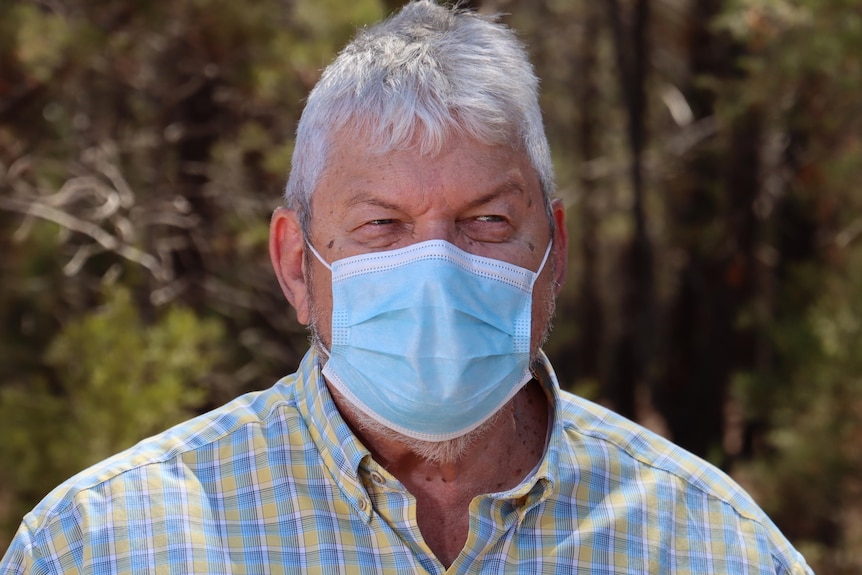 The Country Liberal Party's Jo Hersey, who represents Katherine's seat, shares some of these concerns.
She said she was aware of up to 200 foreign seasonal workers and many visitors who had been vaccinated in the city during recent mango picking and tourist seasons.
"I think it's great that they could get a vaccination here, because it makes it easier for them when they go home," she said.
"But it goes on the NT data, which really just goes back to [why] we really should walk away from the federal data. "
The federal government does not release vaccination figures for the town of Katherine itself, but the latest data for a large area taking Katherine and several communities to the borders of Western Australia and Queensland shows a regional full vaccination rate of less than 65 per cent.
The figures of the federal government throughout the territory are also followed by those of the NT government.
The NT government says 92 percent of NT's eligible population is fully vaccinated, while Commonwealth figures are 81 percent lower.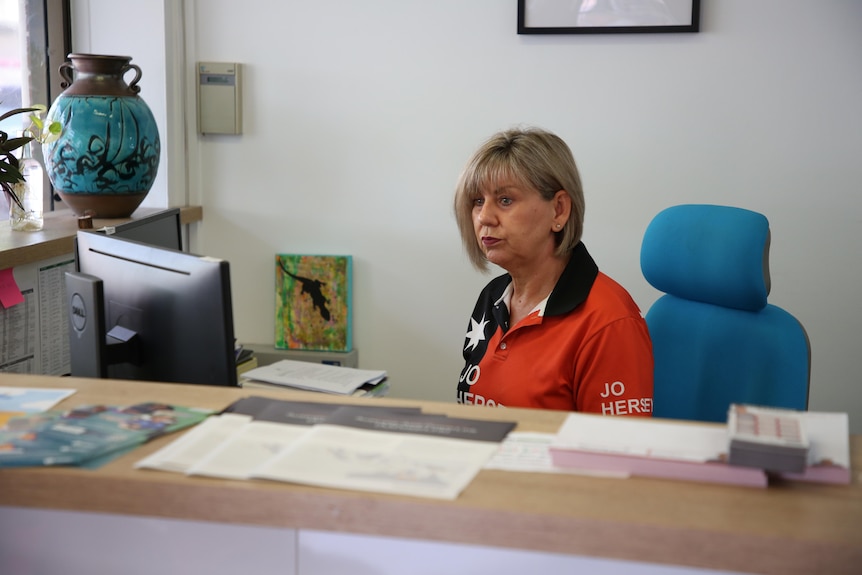 'Margin of error' in both data sets
The government of the territory has defended its method by saying that it is better suited to smaller, more mobile populations.
Hypothetically, a person could move to the NT from the interstate and be vaccinated before updating their Medicare address, and their immunization would rightly be included in the NT numbers, but not the federal government.
Andrew Taylor, a demographer at Charles Darwin University whose research focuses on local population change, said existing problems with Medicare and population data could also worsen in a place so small and transient in the NT.
"We conducted surveys two years ago and tried to determine the proportion of the territory's population at any given time who may be living in the territory but have not registered with Medicare that they are resident in the territory," said Dr. Taylor.
"We found in our results a very conservative estimate that at least 2 percent of the population at any given time in the Northern Territory is not actually registered with Medicare who live in the Northern Territory.
"The Medicare data is relatively good overall for the nation and at a state and territory level, but once we get down to the lower range of geography, there are a number of issues that can creep in."
He added that each dataset was designed with a specific political purpose in mind.
For the federal government, Dr. Taylor that the data helped to gain an understanding of the position of individual states and territories in the rollout, and for the NT government, it was about informing quarantine settings and dealing with any outbreaks.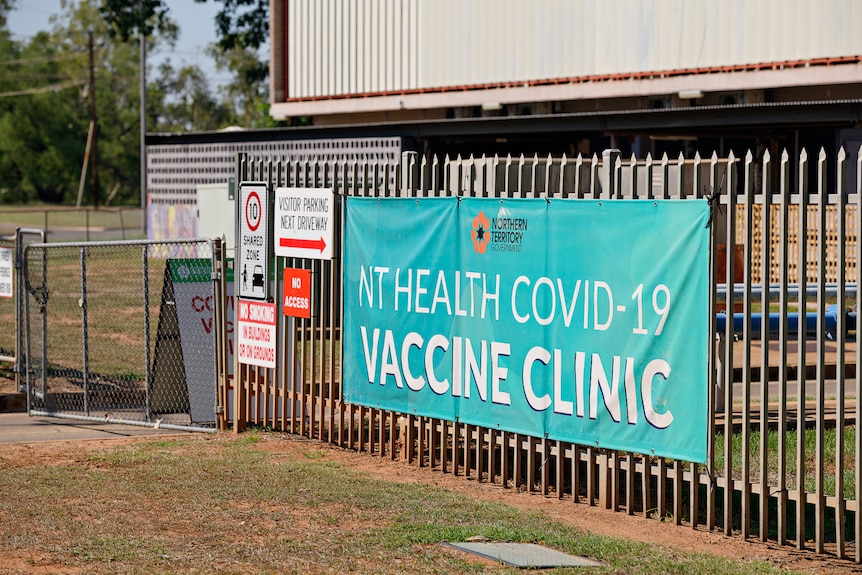 Katie Attwell, an academic at the University of Western Australia who specializes in vaccine policies, said some of the problems are also exacerbated by the lack of detailed data in the Federal Government's Australian Immunization Register (AIR).
Dr. Attwell said AIR was the world's oldest immunization registry, which she said was a blessing because it offered long-term immunization data, but a curse because it could be "a little old and clumsy".
"If you designed a system from scratch, you could very well include a person's home address, but then also a vaccination site and some sort of designation if they are clearly different," said Dr. Attwell.
"Maybe if they are more than 60 minutes drive away, then to be able to understand why people are being vaccinated in different places and whether it really means that those people do not live at the home address that the government has recorded for them.
"What AIR is really good at is telling us what a person's status is."
The NT government has repeatedly insisted that their data is an accurate representation of the jurisdiction's protection against the virus.
"There may always be reasons why it may not be 100 percent accurate, but it's accurate enough that we can have confidence when we step forward and learn to live with COVID," Health Minister Natasha Fyles said last week.
"Within all data, there is some error.
"Even with Commonwealth data collection, it gives us a very strong indication and as accurate information as possible, but there is always room for error."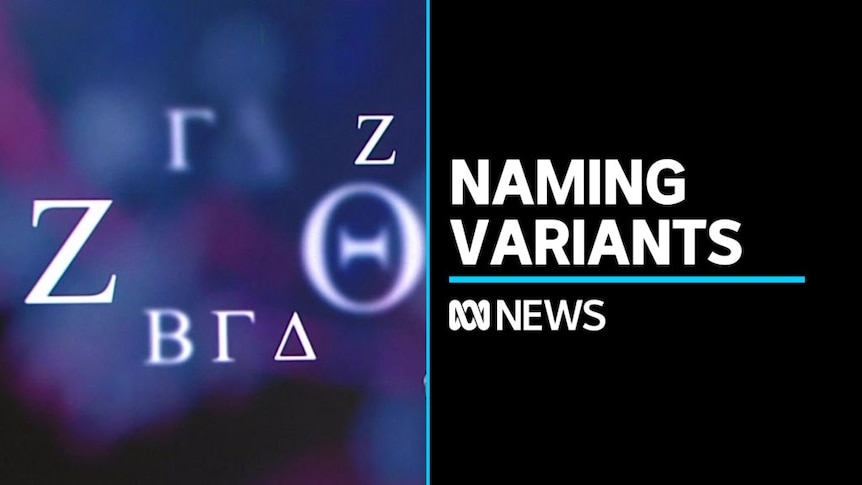 Loading form …
.