Confused anti-vaccine protesters walked into a test and tracking center in Milton Keynes on Wednesday, and they appeared to believe it was a coronavirus vaccine center, where they were filmed shouting insults at staff and looking out for to steal equipment.
Video shared on social media showed the group of several dozen activists, led by former UKIP candidate Jeff Wyatt, walking through the facility with signs urging people not to get vaccinated and criticizing the BBC.
Wyatt, a former far-right vice-president of the Britain Movement, spoke to the crowd at a pre-storm meeting of the Covid-19 test site, claiming that there are "millions" of like-minded anti-vaccine activists who have "woken up".
Piers Corbyn, a prominent anti-lockdown protester and brother of former Labor leader Jeremy Corbyn, could not be seen on the footage but was pictured while taking part in other stops during the so-called "Freedom Rally", among others. an invasion of the Milton Keynes Theater.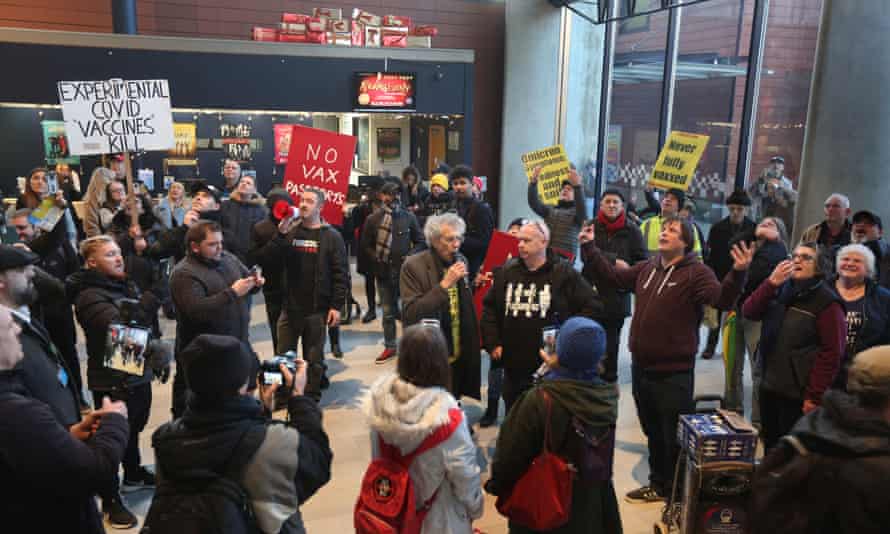 Protesters were filmed walking towards the NHS test and tracking center, while a man on a loudspeaker claims that this is where the "vaccine rollout" takes place, while activists walk past a sign that says "Testing".
Other protesters are heard shouting "shame" and "shame on you" while staff appear to flee and seek refuge in offices.
Several videos show a woman unfolding a sign that reads "Reclaim NHS, End Jab" in one of the booths before taking a large box of what appears to be test equipment and papers. She is seen masked and smiling at the cameras as she leaves the test site.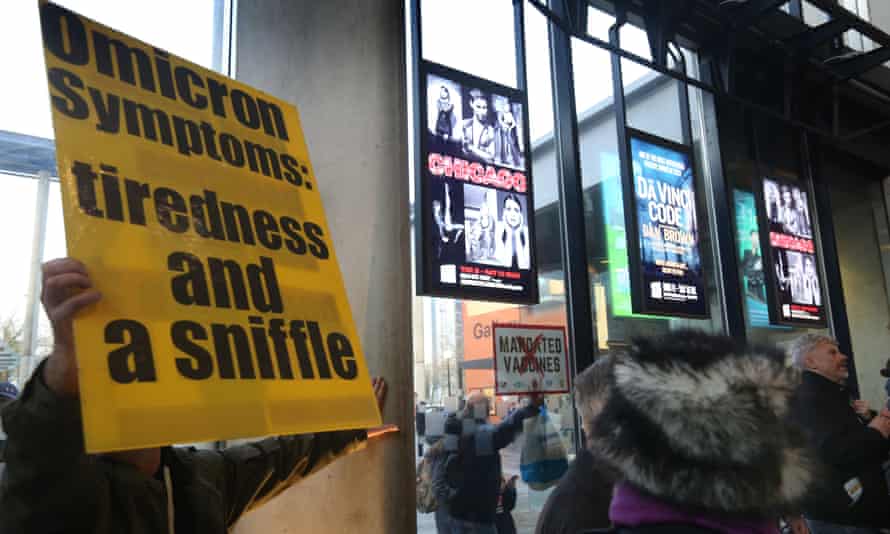 Thames Valley Police said they were aware of an anti-vaccination protest taking place in central Milton Keynes on Wednesday afternoon.
In a statement, police said: "Where criminal acts have been uncovered, we will act quickly and bring offenders to justice.
"If anyone has information or wants to report, they can do so by calling 101 or quoting reference 604 29/12/2021 online."