The first impression of Ashton Agar is your archetypal modern cricketer.
All in all, he is a calculating off-spin bowler, a useful dough in the lower middle order and a scholar on camera.
This summer he has been a key wheel for the Perth Scorchers, and before that he was part of Australia's T20 World Cup winning team.
But there was a time when Agar was also touted as a spin-bowling opportunity in test cricket, and in the English summer of 2013 he was selected ahead of Nathan Lyon, at a young age of 19.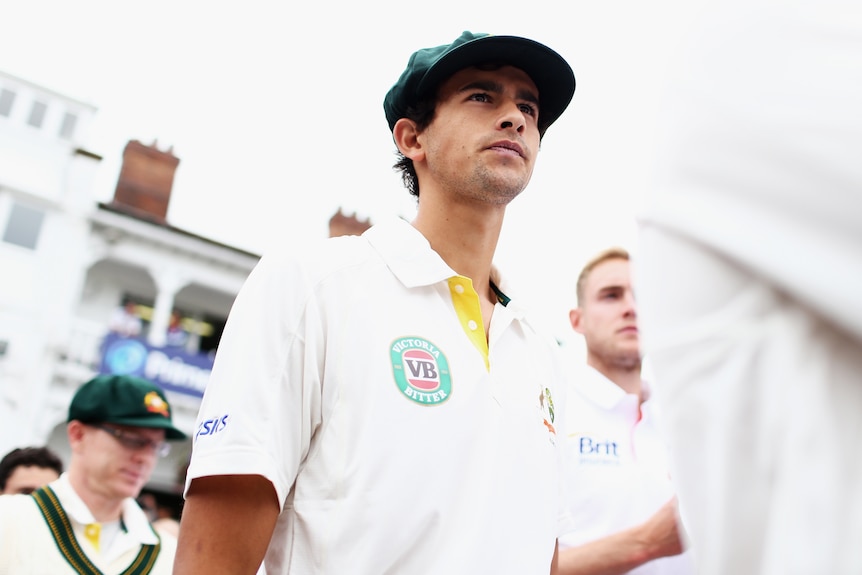 "It was crazy," Agar told ABC Sport.
"Why it happened, and exactly what the catalyst was, I'm not sure. I guess they obviously wanted a left-arm spinner."
Agar was in England playing for Australia A at the time. He had bowled well and had also scored races for Western Australia at the end of the previous Australian summer.
Even though he was still a teenager, it seemed the voters had a clue.
"Suddenly I was called into the Ashes squad, and initially it was just to be part of the first two tests – just to get some experience around the group. There was not much word that I was playing." he says.
"Michael Clarke came up to me one day and said, 'You're really close, be ready. I think you're a huge shot to play.'
A debut to remember
Agar ended up being selected for the first test of the series at Trent Bridge. His family flew in at the last minute and almost missed his baggy green presentation from Glenn McGrath.
He delivered a solid performance with the ball in the first innings of the match, bowling seven wicketless overs and conceding 24 runs. At the other end, Peter Siddle's five-wicket move meant the hosts were all out in 215.
In response, Australian wickets overturned. They reached 5-108 at some point before Steve Smith was sent for packing and the lower order collapsed.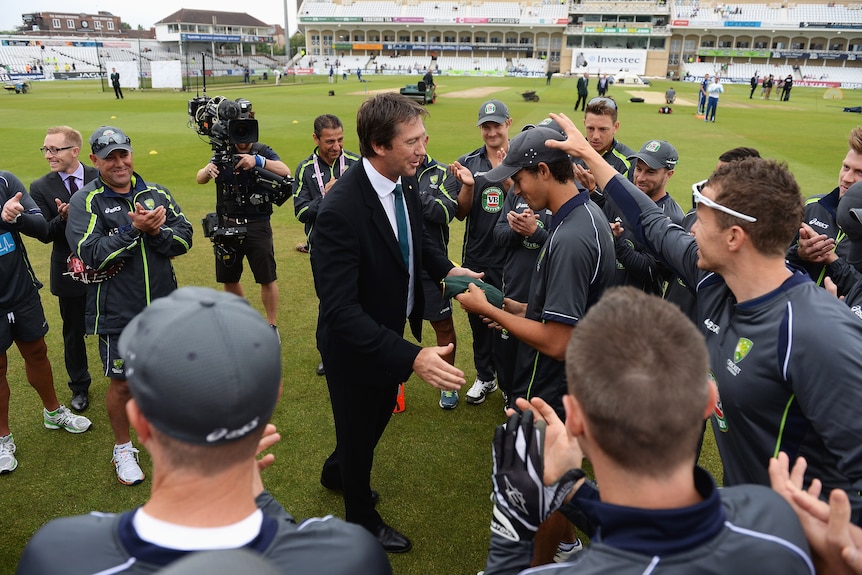 Agar went out to the middle with Australia at 9-117.
"I was nervous, but not uncontrollably nervous," he says.
"I had great faith in how I actually struck at that time.
"Barmy Army sang, the whole crowd sang because England was going really well. It felt like it was just this wave of noise going from left to right above the ground."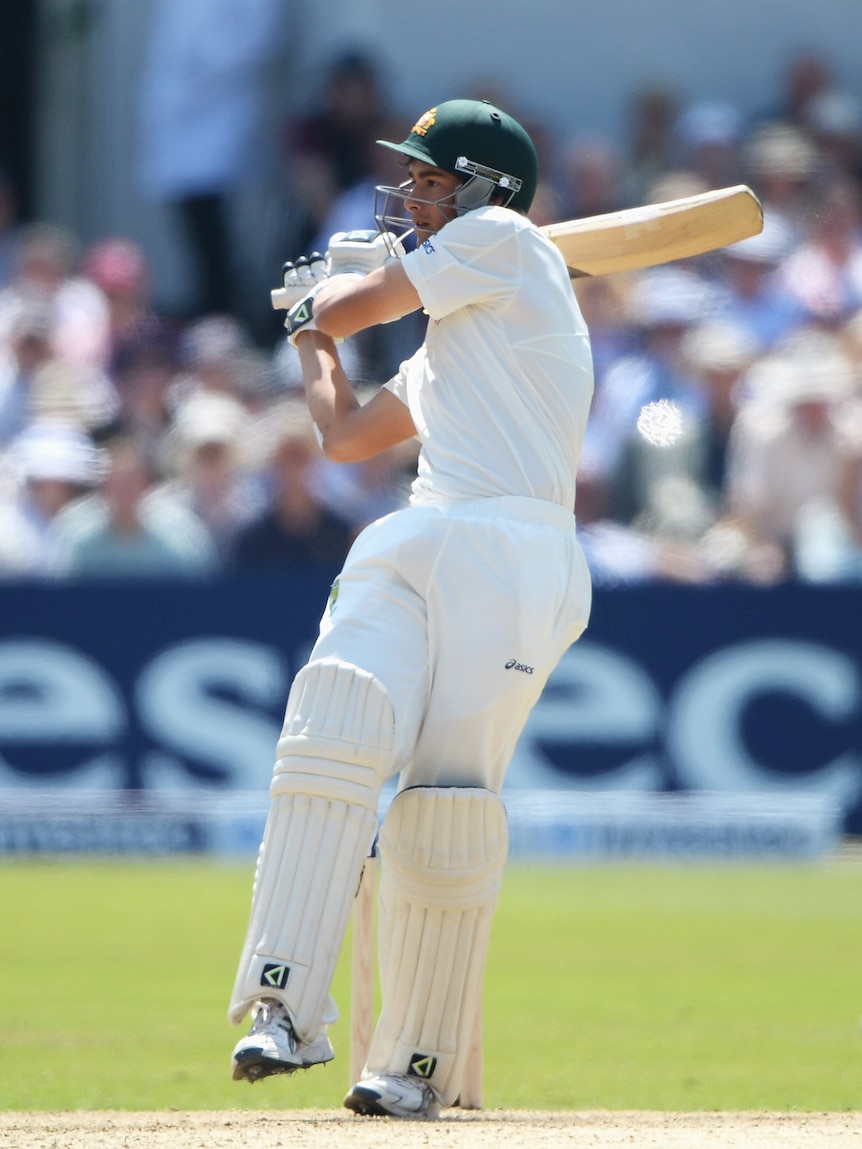 Despite the noisy crowd, the ragged left-handed player began to play his shots almost instantly, and the TV commentary team began to take note.
At one point, Agar hammered a monstrous six out of English spinner Graeme Swann in the middle of the fight, and Sir Ian Botham reluctantly gave the debutant a bit of credit.
"Do not look too much wrong in it," he said in his TV commentary.
"Test cricket, no problem. Right out of the middle of the bat."
A special bond
Agar teamed up with the late Phillip Hughes and beat the score past England's overall first innings. In the locker room, the Australians followed an old cricket tradition and remained glued to their collective seats.
The Australian captain at the time Clarke wrote about the memorable moment in his autobiography.
"As their stand builds, we count every single race and stick to our seats, superstitious, as if it's the last wicket of the last day," Clarke wrote.
"I love seeing the two leftists out there, both so talented, and now Hughesy, who has always been the young man on teams he's been on, plays the role of older statesman."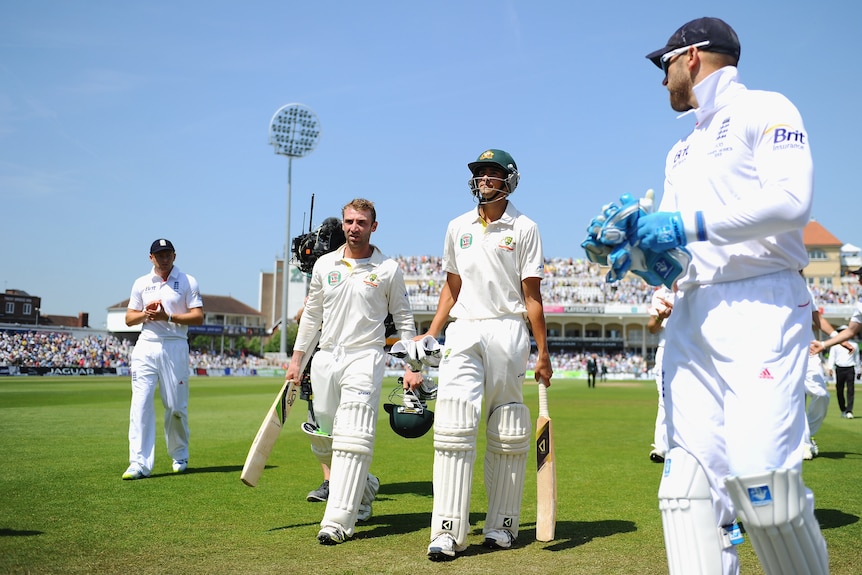 Agar also credits Hughes as the key to pushing the two of them to a fantastic partnership of 163 races.
To this day, it is still the tallest pitch with the last wicket in nearly 140 years of Ashes history, and the second tallest ever in test cricket.
"I was lucky to have Phil there at the other end, all the time," says Agar.
"Someone to just keep me very grounded, every single ball. He kept me very present and didn't let me get too far in front of myself.
"When Phil locked himself in and he wanted to do something, it was just what he was doing. There was no stopping him. It was great."
'No regrets'
Agar would eventually be rejected for 98, the highest score ever at a Test number 11.
His family, watching in the stands, collapsed on their seats, exhausted.
Agar pulled off his helmet, shrugged and allowed himself a small smile as he walked.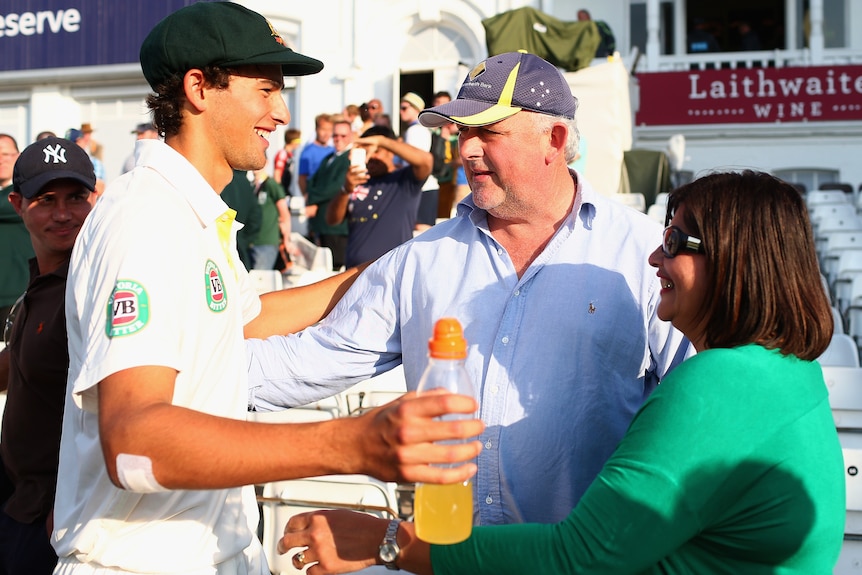 "I do not regret not getting the hundreds," he says.
"It was some of the funniest thing I've ever had to knock out in the middle, I would say."
Now at the age of 28, Agar says sharing the moment with Hughes in one of his last matches for Australia before his shock death in 2014 makes it a very special memory.
"There were a lot of guys [who] was much closer than I was with Phil, "says Agar.
"But it certainly brought us closer, it was beautiful.
"We did our best to try to put our country in a better position, and we were certainly proud of that."
After his memorable contribution with the bat and a failed bowling performance in the second Test, Agar was dropped for the third Test in the 2013 series as Australia continued to lose 3-0.
Since then, he has only played two more Tests, but represented Australia in T20 and One Day matches more than 50 times.
"I would love to play more test cricket, I would love to do that because I definitely think I can add value," he says.
"Also, I really enjoy it."
But unlike many of his peers, Agar does not hold to the view that the five-day format is the holy grail of cricket.
"I do not know what makes test cricket more important than One Day cricket or T20 cricket," he says.
"Every game you play for Australia feels like one of the most important games you will ever play."
.