Sir. Watson said there had been a wave of vandalism around 1960 when a number of statues were smashed in the park, but this had subsided. In the last 12 months, however, renewed vandalism had taken place and other statues had been damaged. Some people felt that the statues in the park were "horrible" or "archaic", but he believed that anyone with historical associations should be preserved.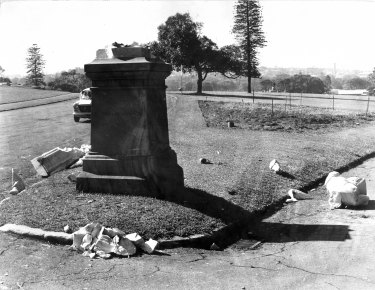 A "Herald" reporter who visited Centennial Park yesterday found that many statues and monuments had been damaged, apparently by vandals. Four pedestals, which previously supported statues, are still to be found in various parts of the park. Near where the statue of Sir Henry Parkes stood was a statue of a winged lion with part of one wing broken.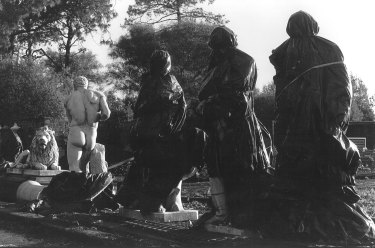 A short distance away, three bronze lions have disappeared from a circular monument. The statue, which stood on top of the monument, has also been removed. A statue of Diana the Hunter is without an arm and a hand, and the fawn has lost his legs. The remaining statue of the "Boxers" has lost an arm and has been plastered with green paint.
Loading
Roughly the only monuments that remain undamaged, apart from the tooth and birds of the time, are two statues on top of 30-foot columns and a massive piece of rock commemorating the inauguration of the first Governor-General.