The way our sector has developed over several decades has created many challenges for integration and innovation. While an manufacturing industry is relatively holistic and integrated, construction is atomized in many areas with deep but narrow specialist expertise.
Construction remains focused on sectors and exploiting the differences between them instead of looking for commonalities and efficiency.
This has multiplied the number of people and roles involved in each project team. Gaps between specialties create risk and potential fault points, while the number of individual touch points gives rise to extraordinary complexity.
We have come to see project design and delivery as a series of linear, sequential steps. Individuals play their specific role in the project, and no more.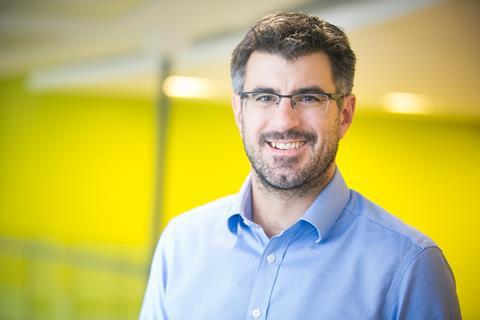 This is grossly inefficient. And for construction to deliver the built environment we need – sustainable, viable, achievable – it needs to change.
Modern Methods of Construction (MMC) can bring all the elements back together and create an integrated way of working that has the potential to transform the sector.
But delivering MMC successfully requires a holistic approach that is not limited by inappropriate discipline, work stage, and sector boundaries. And the full benefits of a production-driven approach cannot be realized on a single, isolated project.
The transformation that we so desperately need comes only when we can apply solutions consistently and on a scale; we need to look beyond projects, programs and sectors to identify solutions that can be used across industries.
This is what the British Government has done.
The government's long journey to transform construction
The government has recognized the need and has been on a consistent – and sustained – journey to transform construction for many years now. Its vision has gradually become more focused and detailed; from an initial broad intention to increase timeliness, cost-effectiveness, productivity, and carbon reduction through the use of MMC to specific recommendations for a component-based manufacturing approach.
And most recently, ministers have stated that they intend to mandate a "platform" approach to design and construction.
Government and support bodies have sought to identify commonalities across sectors to define the components and processes we can use to deliver a wide range of built assets. Construction Playbook outlined this need to "harmonize, digitize, and rationalize" across projects and programs.
This will not only enable the market to plan more efficiently, but it will also create a more integrated approach to construction planning, overcoming sector silos, to adopt a more holistic view of assets and infrastructure requirements.
The Construction Innovation Hub's authoritative Defining the Need report, published around the same time, examined the extent of cross-sectoral features, analyzed £ 50bn. of assets in the government's development pipeline and demonstrated that 70% could be delivered using a single set of standard structural structures. components.
The report showed that in a specialist building such as a hospital, the majority of physical spaces are not in fact sector-specific – they consist of circulation, waiting rooms, offices, plant areas and so on. These are generic spaces that are common to many sectors and can therefore be connected in the planning phase to allow for large-scale procurement.
This report shows how the scope of benefits of MMC can be massively enhanced if the industry looks beyond individual workflows and beyond individual projects to consider needs at the program and portfolio level.
Recently, the Infrastructure and Projects Authority's Transforming Infrastructure Performance: Roadmap to 2030 explains how this harmonization of common features across the government portfolio will enable a "platform" approach to design for manufacturing and assembly. In this approach, the commonalities identified across the property will reveal sets of components and joints – sets of parts – that can be put together in a wide variety of different ways to create several different products.
With component parts that are easily accessible from existing suppliers (without barrier to new manufacturers' access to the market) and can be assembled simply and intuitively in countless ways to sustainably create a large selection of spaces across sectors.
In addition, the process of defining these common features generates clearly defined sets of rules that can be machine readable and thus enable digitization of parts of the design process using "configurators". As the 2030 roadmap states, "configurators combine rules with component data in the digital catalog to automate design generation, from a room schedule to a digital asset model and could ultimately provide outputs such as a complete cost breakdown or a list of approved supplier".
With buildings configured from standard sets of components with standard parameters, models can be generated from the associated datasets, and BIM models become a view of that dataset instead of being created from scratch.
This will open up new ways of designing, automating the basic, repetitive tasks that take so much design time, and freeing designers to test and apply a much wider range of solutions using more simulation, greater optimization, and better results. This will transform the value proposition for designers and create a faster iterative approach that becomes cyclical as opposed to today's more linear approach.
The future is here already – in Southwark
At Bryden Wood, we have already developed digital configurators for a number of sectors. Several of them, such as our PRiSM app for housing, are open source and freely available, so everyone can see how this approach to design can evolve.
The approach also unlocks the use of automation in manufacturing and assembly, creating direct communication between design and delivery. For example, at The Forge, a new commercial office in Southwark, central London, for Landsec (the UK's largest commercial real estate development and investment company), the use of platforms means many of the components were not designed.
Instead, the digital models were sent directly to the manufacturer, EasiSpace, who used robotic cutting and welding to fabricate the components to sub-millimeter accuracy.
The 2030 roadmap also sets out a vision for "factory conditions in the construction phase", claiming that "a mix of simple human operations, low complexity automation and sleek manufacturing principles can improve health and safety, help increase productivity and assembly speed, and bridge the skills gap" ".
This has already been adopted at The Forge, where reach stackers (an advanced type of pallet stacker that can lift and position loads, typically used in distribution warehouses) are used on site to lift and locate some structural components, temporary works and MEP cassettes.
These are early days for platforms, but in Forge we have already seen increases in productivity and, for example, a reduction in embedded carbon of 24%. The project will be the first commercial building to be certified net zero by the UK Green Building Council.
But imagine these gains in productivity and sustainability multiplied across the entire government's development pipeline and beyond …
A change of industry – mandatory
The government's commitment to a platform approach and its commitment to mandate it will move the industry in the same way as the BIM mandate did in 2011. This approach brings the mindset and process shift towards integration and the holistic approach needed to form a new, more optimized design for the construction process.
It will give us all the opportunity to reap the benefits of MMC to the extent that industry and society need.
Jaimie Johnston is the director and head of global systems at Bryden Wood