2021 was a truly memorable year and here are your highlights. Or should it be lowlights?
Hi, this is Twixmas and I have foolishly chosen to work instead of booking this week off to enjoy a full Christmas and New Year's Eve. So instead of trying my hand at serious journalism, I went out and asked Secret London's Facebook followers a simple question: "what was the best thing about 2021? Only wrong answers …".
As usual, you provided a whole host of witty, clever and funny answers, and – once we had filtered everyone out that contained the word 'Boris', to try political neutrality – we were left with some crackling results. Without further ado, please enjoy the best things by 2021, only wrong answers …
(It's called schadenfreude, folks, so let's all laugh before we cry)
1. "Seeing all the smiley faces on the tube and the buses.
"
Just makes any commute brighter, right?
"To be able to go home to Australia to see my family whenever I want!"
3. "Learn to speak louder so I can be heard through my mask
"
You just never know where you will pick up all the useful life skills.
4. "The security of everything"
5. "Already snowing!"
London's white Christmas really did everything magical, I think.
"To be able to book a flight with a moment's notice and fly away."
7. "Learning the Greek alphabet
"
You'll not exactly forget words like 'Delta' and 'Omicron' in a hurry, will you?
8. "Being able to get so close and hug everyone without masks"
9. "Lateral flow test!
"
I've never been so familiar with my nostrils …
10. "Without a doubt, the tremendous commitment to healthy eating and exercise
"
11. "The totally stress-free week before I have to see my family for the holidays!"
Well, we needed a new national sport as football is being canceled and the ashes are not exactly a competition …
12. "Live music"
13. "Homeschooling!"
Honestly, if you managed to homeschool yourself through the 2021 lockdown, you deserve a medal.
14. "I'm so impressed with how smooth everything has gone!"
15. "Positivity"
A really good job we have done to make everyone optimistic through this year!
16. "All the trips abroad I have enjoyed"
17. "I have not had any worries about toilet paper. The supply has been endless. "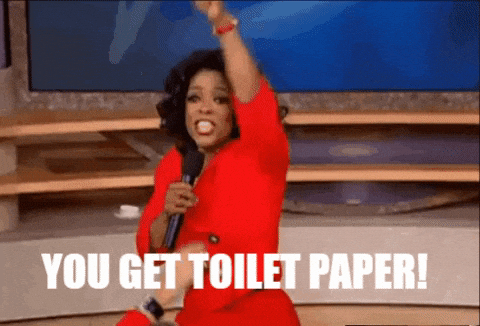 Do you remember the bad old days in March 2020? Yes, this one is definitely a win.
18. "It went lightning fast"
19. "England are European champions … ups"
This, certainly from an Italian. TOO SOON MATTEO, TOO SOON.
20. "Self-insulating
"
21. "Have so much time at home to achieve a spotlessly clean house."
And finally, our winner of this little competition …
23. "It replaced 2020"
No matter how your year went, we at Secret London wish you all a healthier, happier and better year in 2022.
---
Also published on Medium.