A fire was lit as part of a traditional smoking ceremony by protesters, but it quickly spread and corroded the entrance to the building.
Protesters were seen mocking and clapping as the building burned.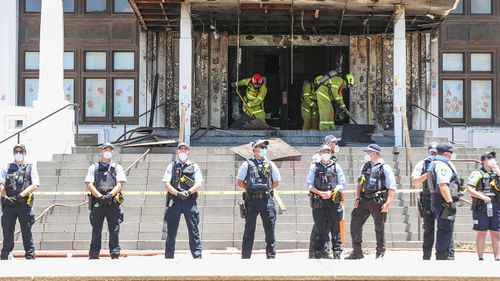 Sir. Littleproud told Today it was a "sad day for our democracy".
"Regardless of your race, regardless of your religion, regardless of your faith – no one has the right to vandalize a symbol of our democracy," he said.
"I understand that people need to have a case these days, they need to be angry, but vandalism is not the way to do it.
"I think we are better than that as a nation."
Former Nine News host John Mangos used to work as a correspondent in the Old Parliament House and was "speechless" over watching the entrance burn.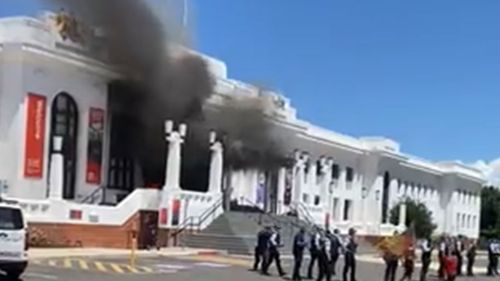 "It's an ornament to Australia. It's an ornament to Australian architecture," he said.
"This is exactly where Gough Whitlam famously said 'May God save the Queen because nothing will save the Governor General'."
Not everyone was equally sad to see the building burn.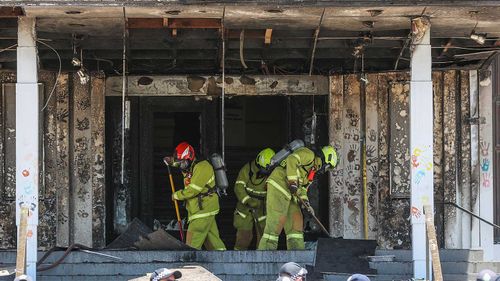 The building was quickly evacuated and the fire extinguished by ACT Fire and Rescue.
No one was injured during the fire, but the interior of the building suffered extensive water damage.
Police are seeking to review CCTV footage from inside the building at the time the fire was lit.
So far no one has been arrested and no charges have been filed.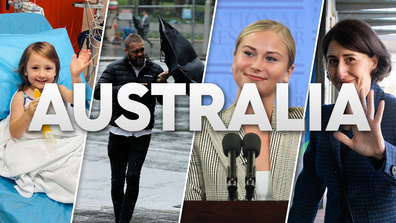 2021 in Review: The Biggest News Stories That Shook Australia
The old parliament building remains closed during the investigation.