NEWYou can now listen to Fox News articles!
New York City Mayor Bill de Blasio announced Thursday that he does not believe in shutdowns – after nearly two years of repeated, extensive shutdowns of New York City, which the mayor himself is campaigning for.
De Blasio appeared on NBC's "Today" show to discuss the city's famous New Year's Eve celebration, which is scheduled to have a personal component this year. Asked why he did not cancel the event altogether, de Blasio said he did not believe in shutdowns and instead wanted to "show the world that New York City is fighting us through this."
"Look, I do not believe in shutdowns. We have to fight our way through COVID," de Blasio replied.
CUOMO, DE BLASIO WARNS NYC TO PREPARE FOR 'FULL EXTENSION'
"Closures are not the answer," he repeated. "The answer is to get people vaccinated. This event is only vaccination. It will be outdoors, only vaccination, masks required, socially distanced."
These remarks are a drastic turn from the mayor's history of COVID-19 response tactics. De Blasio has been a staunch advocate for shutting down the city, usually prior to or in response to increases in infections across the country.
New York City began shutting down non-essential activity in March 2020, similar to major cities around the world. The closure continued for several months, and the city finally began Phase 1 of its reopening in June 2020.
However, they took Blasio side with other politicians in keeping lockdowns on the table for future increases in infections.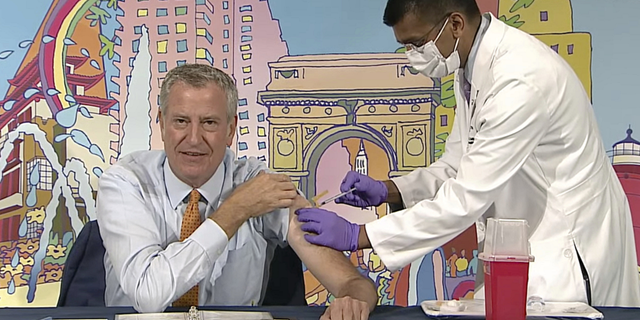 In December 2020, former Governor Andrew Cuomo, who later resigned after a series of allegations of sexual abuse, announced a state-wide closure of indoor dining. De Blasio was a vocal supporter.
"We have to fight back to save lives, and we have to fight back to start our recovery," de Blasio said at the time. "If the governor announces restrictions, I support him one hundred percent because we need to protect ourselves from the worst."
"The worst thing is that the virus is just growing and growing, that more and more people are getting infected, our hospitals are starting to get stressed and then get to the point where they can not provide the service that people need and that brings life in danger. " He continued. "I guarantee you that if that keeps happening, it will be a much longer time before we are able to recover financially. That puts those restaurants in much greater danger in the long run."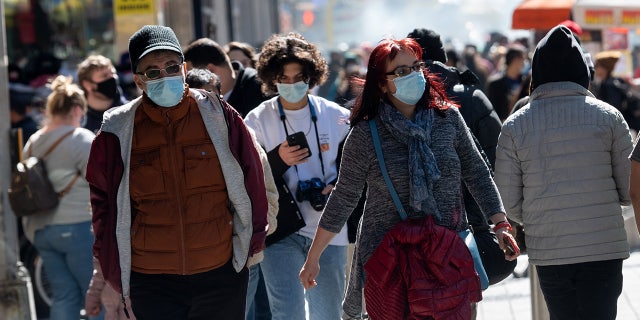 Just a few days after these statements, on December 14, de Blasio doubled the proposed restrictions. The mayor went even further, announcing that New York City should be prepared for a "full shutdown" after Cuomo put forward a similar idea in an interview.
"The governor said in an interview with the New York Times over the weekend that we should prepare for the possibility of a full shutdown," de Blasio said. "I agree with that, we need to recognize that it can come, and we need to get ready for it now because we can not let this virus keep growing, especially for a moment, where we finally get the vaccine and can turn the corner. "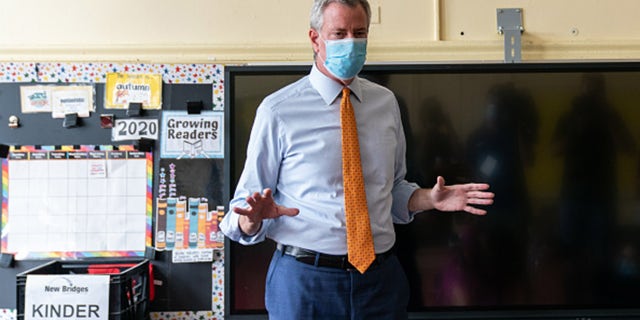 CLICK HERE TO GET THE FOX NEWS APP
De Blasio, who will be replaced by mayoral candidate Eric Adams on January 1, announced sweeping mandates across the board New York City in what he called a "preventive attack" against a potential increase in COVID-19 infections in the middle of the emergence of the omicron variant.
That would be the new mandate requires vaccination for all workers in the private sector without the possibility of weekly tests. The mandate, which took effect on December 27, applies to about 184,000 companies.
Fox News' Teny Sahakian contributed to this report.