A boat repair shop has caught fire off the coast of Sydney and has sent huge smoke flags into the air while over 50 firefighters are battling to contain the blaze.
Fire and Rescue NSW confirmed that the shed caught fire in the suburb of Drummoyne, at the back of a property on St George's Crescent around noon.
They said the boat shed has been severely damaged and they are working to ensure the fire does not spread to nearby properties.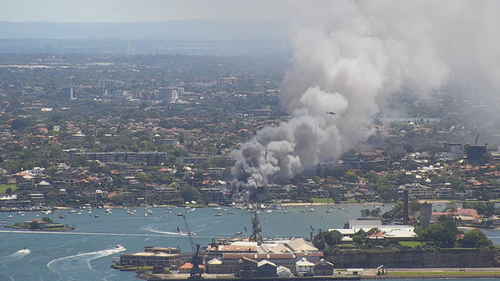 Residents nearby reported the fire via Triple Zero this afternoon.
"We received a number of Triple Zero calls for a structural fire in Drummoyne. Firefighters were called to the scene and saw smoke and flames coming out of a naval shed," said FRNSW's acting superintendent, Tim Hassiotis.
"At this time, it is too early to determine the cause of the fire."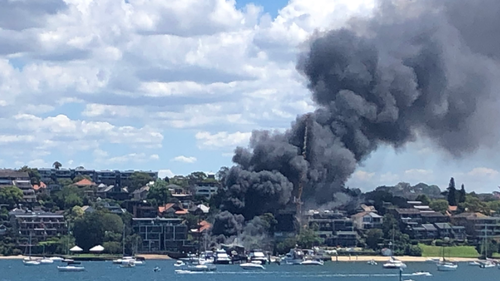 Fourteen fire trucks and over 50 firefighters as well as ambulance crews and police are on the scene.
A Port Authority fire boat on Sydney Harbor is also working to extinguish the fire from the water.
"Firefighting efforts have also been significantly strengthened by the use of a port authority boat, as this site is on the water," Mr Hassiotis said.
"They have managed to hold back the fire to stop any external spread to nearby homes.
Nearby balconies have been damaged by the intense heat.
Hassiotis confirmed that search and rescue efforts were underway to ensure no one was caught by the fire.
He said the whereabouts of the property's occupants are still unclear.
"There are no reports of injuries at this time."