Cloud Imperium Games is selling a Star Citizen ship package that costs $ 40,000 USD.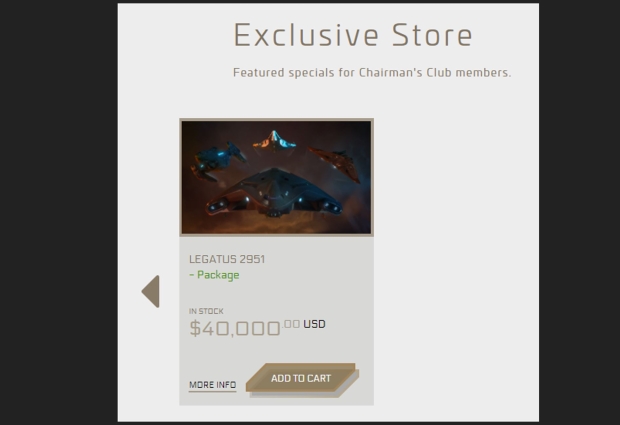 The new Legatus package is up on Star Citizen's storefront, and it's the same price as a brand new car. The Legatus 2951 package costs $ 40,000 and is the successor to the infamous one Legatus 2950 package released earlier this year for $ 36,000. The Legatus packages are notorious for their huge price tags and typically include over 100 of the highest profile ships in the game. CIG originally published first Legatus package in 2018 for $ 27,000.
Not everyone can buy the package, and it's exclusive to high rollers with a "concierge" designation, who spent at least $ 1,000 on the game's funding. Earlier this year, Roberts held Space Industries and Cloud Imperium Games raised over $ 400 million in funding since Star Citizens' launch in 2012, making it one of the most expensive games ever – especially one that continues to evolve.
.