Tasmania has registered 92 new COVID-19 cases and has patients in the hospital due to coronavirus-related complications for the first time since the borders reopened to hotspots.
Three people are now in the hospital, one was admitted for an unrelated medical reason.
It is a new daily record for cases in the state, and there are now 386 active cases.
It is almost a doubling of case numbers in one day.
On Wednesday, 55 cases were confirmed, including at a nursing home that was sent into barricade after a worker was tested positive.
Staff and residents at St Ann's in Hobart were tested after an employee who worked shifts on Christmas Day returned a positive test three days later.
Authorities say 178 people are being treated through the COVID @ home program and that 74 people are in the state's local administration facilities.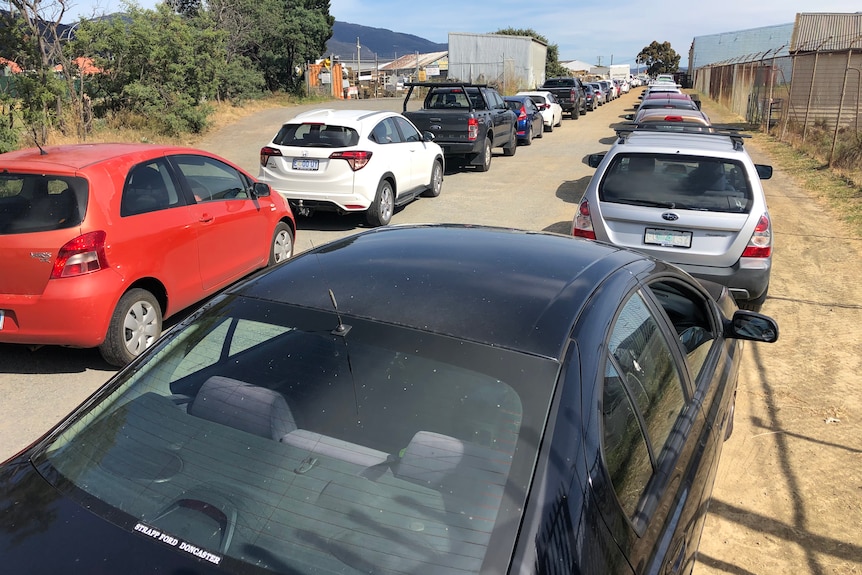 Two more students living at the University of Tasmania accommodation in Hobart have returned positive COVID-19 test scores.
In an email to residents of the 430-bed Hobart City Apartments in Melville Street yesterday, the university said it was working with public health to respond to the new infections.
All residents were encouraged to perform a rapid antigen test with a set left outside the doors of each room.
There have been long queues at the COVID-19 test clinic in the Hobart suburb of Glenorchy, where Tasmanian police are urging motorists to avoid the area or anticipate delays.
The increase in the number of cases comes as the use of rapid antigen testing rather than PCR tests for people entering the state will be considered by Tasmania in the National Cabinet today.
Prime Minister Peter Gutwein will hold a media conference after government meetings.
Loading form …
.