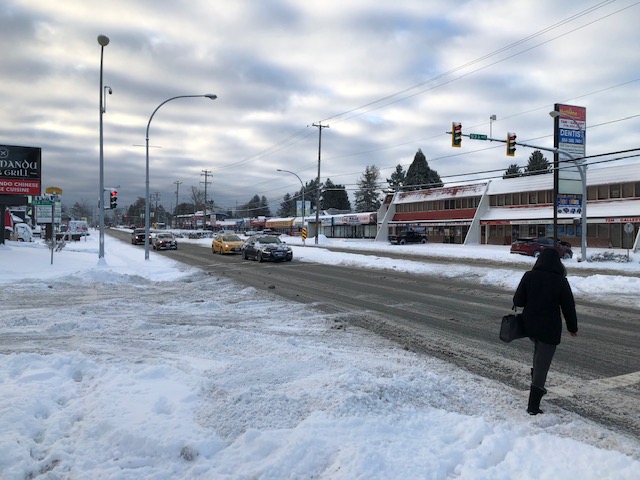 TRANSLINK says it faces challenges, particularly in Port Coquitlam, Burnaby, New Westminster and the North Shore due to the heavy snowfall. There are bus delays and cancellations due to road conditions.
Customers are encouraged to build extra time on their commute and know it before they go, by checking @TransLink on Twitter, using travel planning, signing up for transit alerts, or calling customer information at 604-953-3333.
SkyTrain provides service to all stations on all three lines, but the service runs slower than usual due to SkyTrain passengers operating the trains manually.
SeaBus and West Coast Express run regularly.
HandyDART only runs essential service.
In anticipation of the snow, TransLink activated its snow plan for severe weather on Wednesday, which is a series of measures to be taken to mitigate delays due to bad weather.
Currently, TransLink runs defrosting on trolley overheads, switching articulated 60 'buses to 40' buses as they are more agile in snowy conditions, running special SkyTrain defrosting on the power rail to keep trains moving and running trains overnight. keep the SkyTrain tracks free, let companions run the trains manually to avoid delays from minor snowfall, triggering track burglar alarms, install tire socks on buses serving Burnaby Mountain, North Shore and Vancouver routes where hills and traction are an issue, and grinding and salting of transit nodes.
TransLink has been in constant communication with each Metro Vancouver municipality to advise which roads should be prioritized for clearing.