Two men have been rushed to hospital after a light flight
crash
– landed in a hangar at Goolwa, south of
Adelaide
.
The plane, a Jabiru J230 containing two passengers, was on its way ashore when it hit a tank and then a trailer just after 1 p.m. 11 today at Goolwa Airport on Boettcher Road.
When
emergency
the crew arrived at the scene, the pilot, a man in his 60s, had already freed himself from the vessel.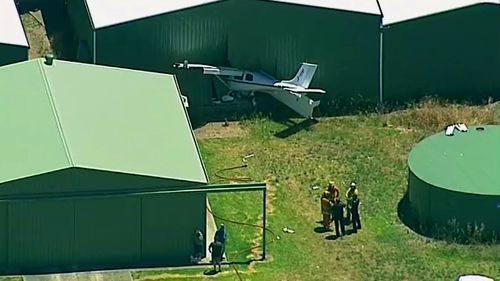 He sustained a head injury and chest injuries. The passenger, a man in his 30s, got a foot ulcer.
Both were taken to Flinders Hospital under stable conditions. None of their injuries are life-threatening.
A total of 20 firefighters from Goolwa, Currency Creek and Middleton CFS attended instead to investigate the damage.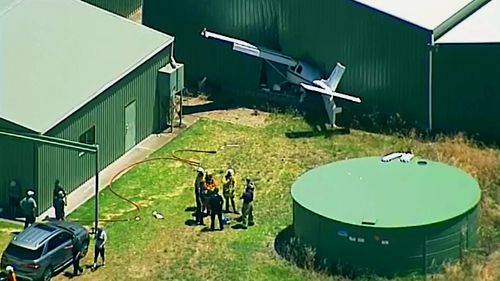 They worked quickly by using foam to cover the aviation fuel spill leaking from the wing, which cracked as it crashed.
Aviation fuel is highly flammable and authorities were concerned it could set the plane on fire and possibly affect three others nearby.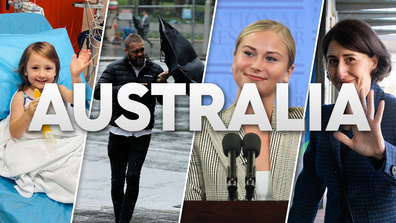 2021 in review: The biggest news that shook Australia
SA Police say the case is an aviation investigation and will be investigated by the Recreation Aviation Australia or Civil Aviation Safety Authority.