Mrs Giuffre said the justice her soul had longed for has finally been delivered.
"I will always remember this day," she wrote on Twitter.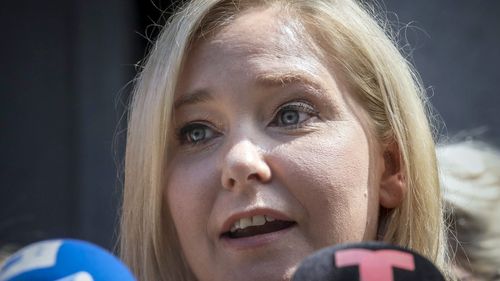 "After living with the horrors of Maxwell's abuse, my heart goes out to the many other girls and young women who suffered at her hands and whose lives she ruined."
Maxwell was found guilty of five of the six charges against her.
The verdict ended a month-long trial that heard stories of sexual exploitation of girls as young as 14, told by four women who described being abused as teenagers in the 1990s and early 2000s.
Currently, Prince Andrew is trying to get a sexual abuse case filed against him by Mrs Giuffre because she no longer lives in America.
Mrs Giuffre, now living in Australia, has accused Prince Andrew of sexually abusing her when she was 17.
She said she hoped justice would continue to be served.
"I hope today is not the end, but rather another step in that justice is done. Maxwell did not act alone. Others must be held accountable. I have faith that they will be," she said.