Tea drinkers sip delicious infusions over a granite and wood countertop at Be-oom, a quiet Korean tea house on London's Exmoor Market.
The minimalist Clerkenwell tea shop and garden is the creation of the Korean tea brand Be-oom. Founder Sooji Im used the London-based Korean practice Studio Buoy to create his scheme, which uses natural materials and creates space for attentive moments in a busy city.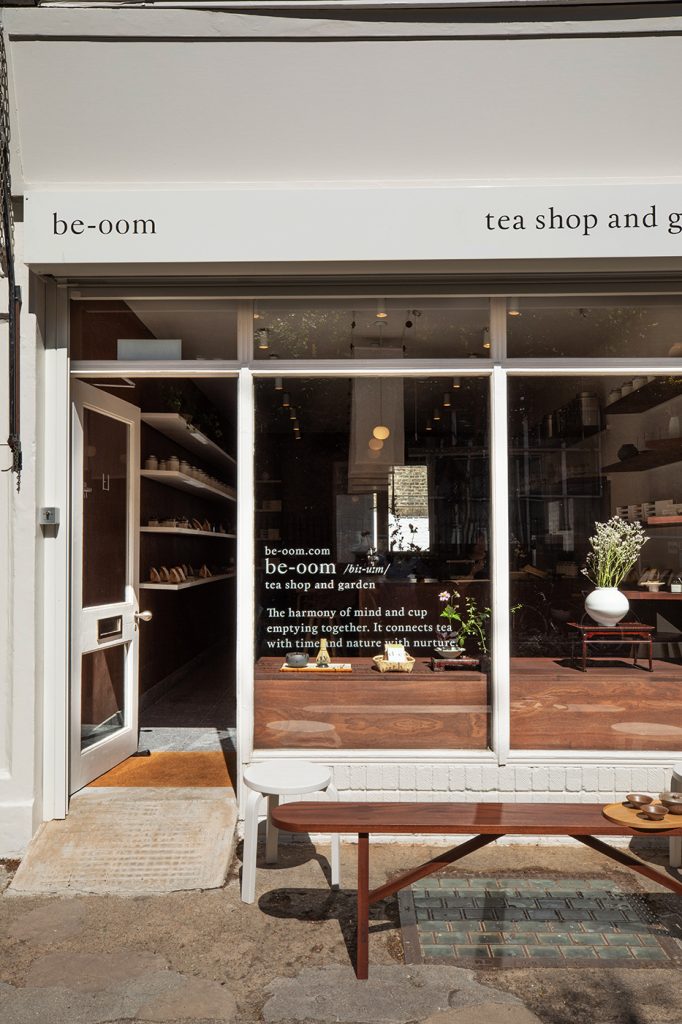 Studio Buoy's design is centered around the concept be-uncle, which means emptying, 'helping to find a place to empty the mind while emptying a cup of tea', says Sooji Im. "There is a 'strong meditative aspect to drinking tea traditionally in Korea, (not too different from other tea cultures), which is where the concept of the brand came from,'" Im adds.
Be-oom's minimalist interior features long, horizontal lines and a muted two-tone palette of rich brown and gray through its Sapele joinery and granite elements, made by Brighton-based Baines & Fricker.
Granite accents gesture to architectural elements found in Korea are used to direct rainwater. Sapele, meanwhile, is reminiscent of the traditional dark wood used in Korea and nods to the forests around tea farms in the country. Be-oom gets its tea from small farms in Korea, whose taste 'is very delicate … but it is still very complex in its taste, which makes it unique', explains Im.
Nicely distributed leaf products and stoneware service stand along the store's shelves, while minimalist floral arrangements and a series of white fabric banner flags are hung over the tea bar.
Hidden at the back is a greenhouse tea garden, which provides a calm, sunny and plant-filled setting for intimate tea introductions, blending workshops or private parties.
But it is not only the teas that are expertly mixed: here it is served on a center table, made of sloping English ash, surrounded by white modernist stools.
27 Exmouth Market, London EC1R 4QL, UK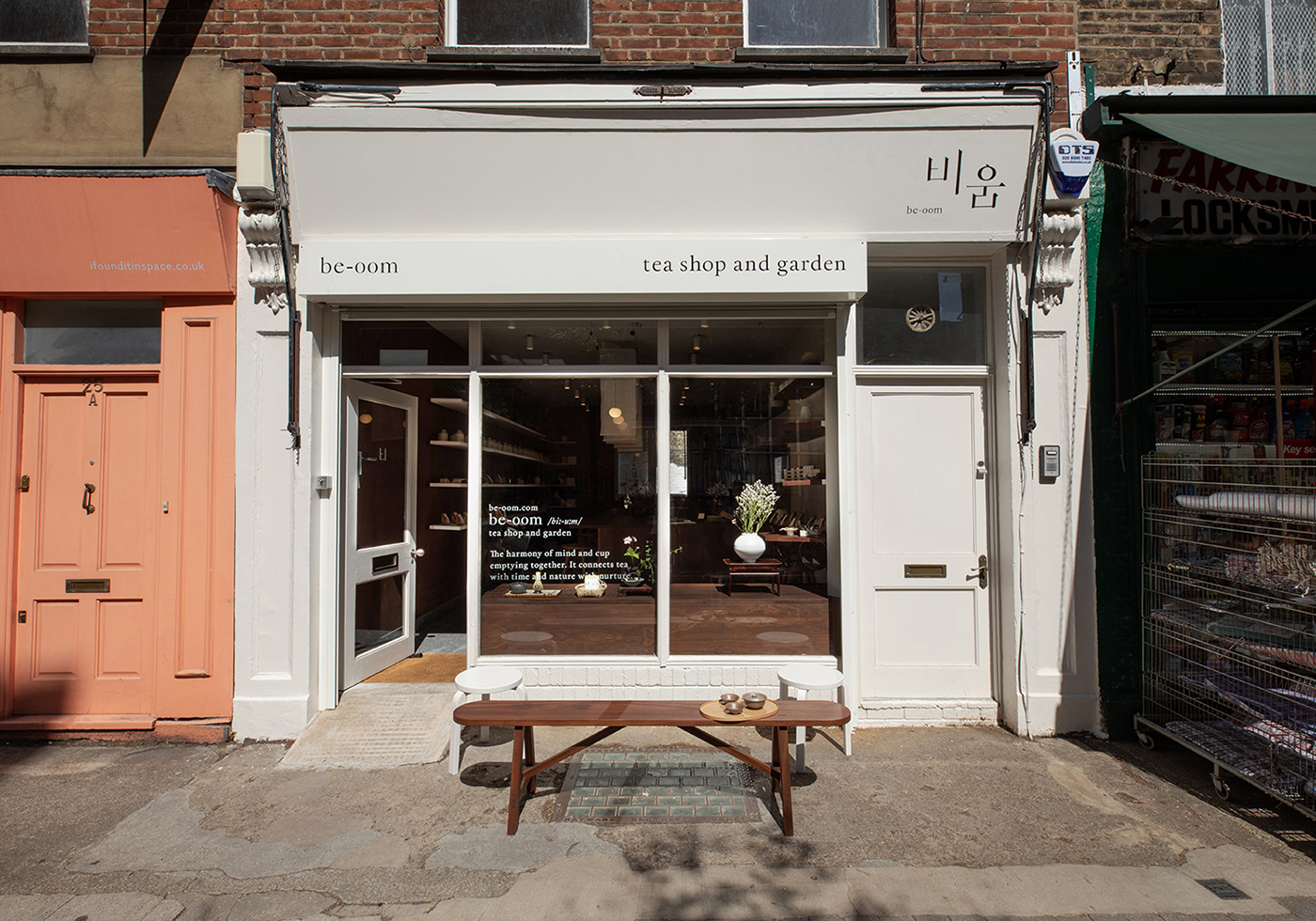 Inside the 'gross luxury' of Athens' new 10:00 event space