Romelu Lukaku told Sky in Italy earlier this month he was "not happy" with the situation at Chelsea, questioning Thomas Tuchel's system and talking about the prospect of returning to Inter while still playing at a "good enough level".
The 28-year-old moved to Chelsea this summer for a club record £ 97.5m, ending a two-year stint at Inter, culminating in the club winning Serie A.
Since signing for Chelsea – a decade after he originally joined the club – Lukaku has scored seven goals in 18 appearances but was hampered by an ankle sprain before getting Covid-19.
As a result, Lukaku has only played 90 minutes in the Premier League once in their last 13 matches – the most recent outing when he scored in the 1-1 draw against Brighton.
"Physically, I'm feeling great. I'm just not very happy with the situation, but it's normal," Lukaku said. "I think the boss has decided to play another formation, but I have to stick to it and get on with it professionally.
"I'm not happy with the situation, but it's my job and I must not give up."
Lukaku: I have to play for Inter again
Lukaku replaced Manchester United with Inter in 2019, scoring 34 goals in 51 appearances in his first season in Italy.
The former West Brom and Everton striker then scored 30 times in 2020-21, including 24 goals in Serie A as Inter won their first Scudetto in 11 years.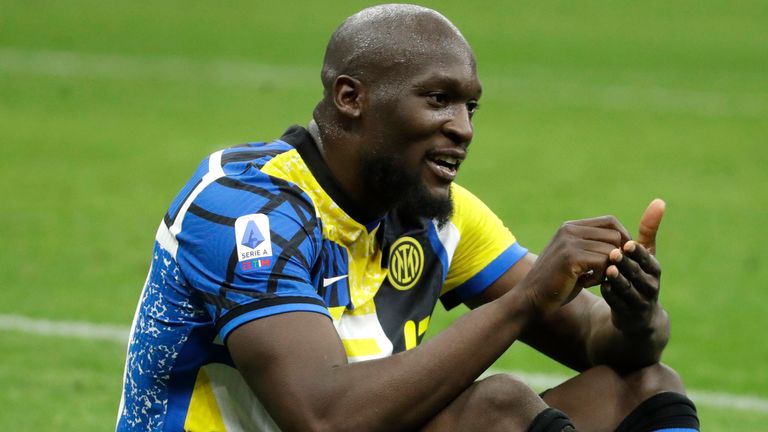 In early August, Sky Sports news reported that Lukaku asked Inter to accept Chelsea's approaches after a £ 85m bid. got rejected.
Chelsea returned with an offer of 97.5 million pounds and confirmed the signing of Lukaku on August 12, and the Belgian has said he regrets the way he left Inter before adding that he is convinced he will return one day.
Lukaku added: "I do not think any of it should have happened the way it did. The way I left Inter and the way I communicated with Inter fans. I'm annoyed because it's not the right thing to do. time now, but it was not the right time either when I left.
"I've always said I love Inter and I want to play for them again. I really hope so. I fell in love with Italy.
At the start of the season, Romelu Lukaku said he was excited to return to Chelsea

"Now is the right time to talk about it and tell people what really happened, without saying anything bad about anyone, because I'm not like that.
"I really want to apologize to the Inter fans, because I do not think I should have left Inter as I did. I should have talked to you first, especially after everything you did for me, for my family, my mother , my son, I'll never forget that.
"I hope from the bottom of my heart to return to Inter and not at the end of my career, but when I'm still at a good enough level to win more trophies."
Athletics' David Ornstein says Lukaku's' misunderstood 'bomb interview with Sky Italy has taken Chelsea and his representatives off guard

Lukaku & Tuchel: The timeline as tensions grow
Lukaku was sidelined with an injury after withdrawing from Belgian service in early October due to "muscle fatigue", and although he then played 77 minutes against Brentford on 16 October, an ankle sprain against Malmö four days later led to a period on the sideline.
Before the Malmö match, Tuchel had already said that Lukaku was "mentally tired" and owed a dry period in front of the goal that he played too much football.
After six games out, there were then four league games where Lukaku was in the squad, and he came on the field as a substitute every time – against Manchester United, Watford, West Ham and Leeds – and took 77 minutes, but failed to find the goal.
He started and scored in a 3-3 draw with Zenit in Chelsea's last Champions League group stage, but after a brief comeo against Leeds he missed three matches due to Covid, against Everton and Wolves in the league and Brentford in the Carabao Cup.
The striker's first match after his return from Covid was against Aston Villa on Boxing Day, where he came off the bench at the break to inspire a comeback 3-1 victory.
FREE TO SEE: Highlights from Chelsea's win over Aston Villa in the Premier League.

Talking to Sky Sports after the victory, Lukaku spoke of his frustration at being stuck on the sidelines.
"I think I needed a performance like this today, it has been difficult as all players want to play," he said.
"The manager has his reasons, but I kept working hard. Today it was good for us to win and I am happy with my performance."
Meanwhile, Tuchel said Lukaku's 45 minutes against Villa went against medical advice, expressing his concerns about whether it would affect the striker's return to full fitness.
Tuchel said, "He [Lukaku] had a very good performance, he was very helpful but that is not fair. He is not ready for that, even if he wants to.
Thomas Tuchel was hugely frustrated after Chelsea's win at Aston Villa

"We just put the players in, but we do not know [what the impact is]. He was a game-changer today.
"There is no doubt that he is super important. Romelu will be a key player. The last time he started for us was in October, not because of quality, or that we are in doubt that we are better without him. He is unlucky. to be injured.
"When he struggled to get back into the schedule we have, he caught Covid [45 minutes] was more than the fitness and medical department recommended to him, but we thought we could take the risk and be more offensive. "
Analysis: What change is Lukaku referring to?
Sky Sports' Gerard Brand
Lukaku's main attack appears to be with a "different formation", but it is difficult to see what change the Belgian is referring to. When Lukaku came to Chelsea, Tuchel was immediately asked what this would mean for the 3-4-2-1 system that helped them back into the top four and to Champions League glory.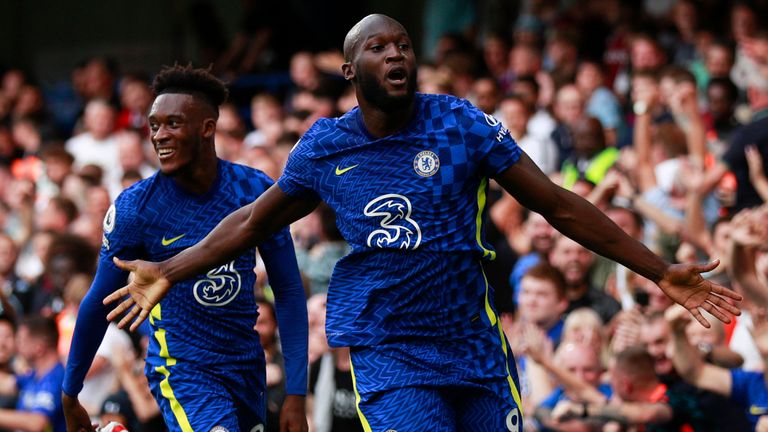 Tuchel said in August: "We now also have the chance to play with two strikers, as they did in Inter with [Lukaku], or to continue with three attackers. We will see now how it works. "
Was Lukaku promised a consistent attacking partner in Timo Werner, someone to fall deep and do the dirty work while working on key areas of the penalty area and on the defender's shoulder? For Inter, Lukaku had Lautaro Martinez or Alexis Sanchez by his side for virtually the entire season, but for Chelsea, this partnership role is unclear.
Lukaku and Werner have only started five times together this season, and only twice as a traditional front two. In the first of these two matches, Lukaku and Werner were isolated in a 1-0 home defeat to Manchester City, and in the second they narrowly escaped Brentford with a 1-0 victory. Elsewhere, in Lukaku's absence, Werner has been given opportunities to find the form, but has not grasped it, and Tuchel has more than often chosen a front three.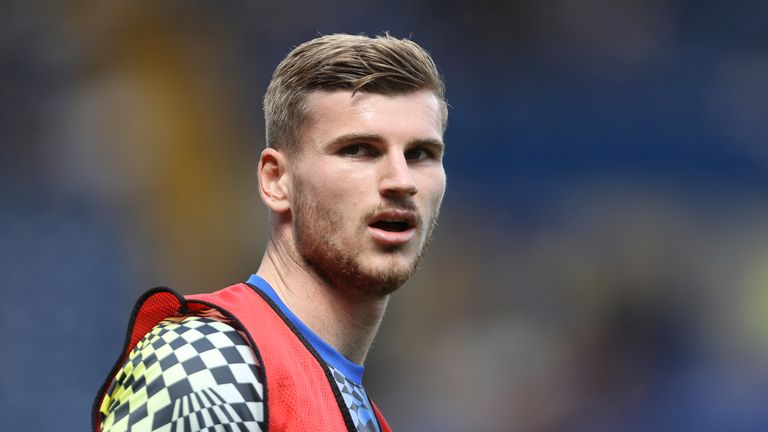 After returning from an injury at the end of November, Lukaku only got bits of minutes – eight against Man Utd, 21 against Watford, 45 against West Ham and three against Leeds – and chose to play a fake nine in Kai Havertz on several occasions.
Tuchel will, of course, claim to have protected his £ 90m signing when he returned from injury, but like any player, Lukaku wants to be on the pitch as much as possible. He said after the victory at Villa on the second day of Christmas: "I think I needed an achievement like this today, it has been difficult as all players want to play. The manager has his reasons, but I kept work hard."