Sky-high COVID-19 hospital admissions have left one of Sydney's largest hospitals in an "extremely vulnerable" position over the next few days, according to a leaked email received by ABC.
Key points:
St Vincent's chief executive said he was "running out of opportunities" to keep the hospital adequately staffed
He said the hospital expected to see an increase in acute admissions and patient care could be compromised
A Nurses' Association said a major maternity ward in Sydney was working at a staff level far below what was safe
NSW Premier Dominic Perrottet has repeatedly stated that the state is in a "strong position" amid rising infection rates and chaos caused by balloon test claims.
But the situation within the public health system tells a different story.
Health unions and front-line staff across NSW say critical staff shortages over the holiday season have raised concerns about the quality of patient care.
An email sent to staff by St Vincent's Hospital CEO Kevin Luong yesterday, obtained by ABC, outlined how low staff levels could play out over the next few days.
"We continue to experience critical staff shortages across the organization, particularly in the field of nursing," said Dr. Luong.
"As we do our best to get around this, we're starting to run out of opportunities to maintain a safe level of care staffing."
Dr. Luong said it had not been enough to rebuild staff, cancel staff leave and offer incentives to work through the holiday period.
"In addition, there is considerable concern that there will be an increase in ED [emergency department] activity over the next few days, which could leave us extremely vulnerable and potentially compromise patient care. "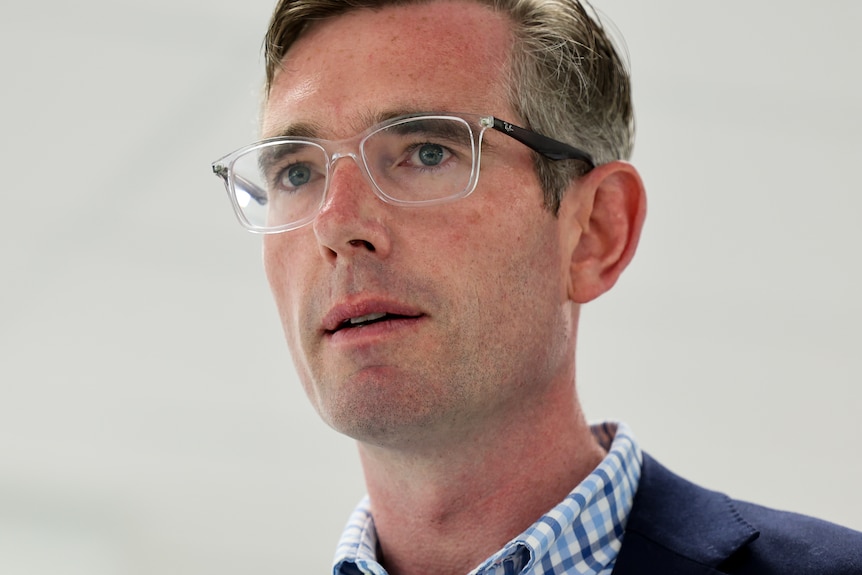 The CEO said a request was made for medical staff to "supplement or replace nursing staff", but he was reluctant to implement this.
Instead, he wrote that the hospital would consider other ways to "alleviate the overall demand for the hospital".
"I am concerned that while some tasks such as patient monitoring and assessment may be performed safely, others such as medication management may introduce other patient safety issues," wrote Dr. Luong.
"I request that all senior medical staff immediately review their current inpatients, contact their teams and, where possible and safe, organize themselves to discharge your patients as soon as possible."
St Vincent's Hospital is not the only healthcare system struggling.
The NSW Nurses and Midwives Association said many hospitals in Sydney, including St Vincent's and Royal Prince Alfred, were already operating below skeletal staffing levels due to COVID-19.
Union general secretary Brett Holmes said a large maternity ward in Sydney only had three midwives for 14 births last night, well below the safety level.
He accused the state government of ignoring all warning signs and removing some COVID restrictions prematurely.
"Our members are getting angry at the government over their constant message that our hospital system is OK. It is not OK," said Mr. Holmes.
"Our members do their very best, but deal with abuse from patients who expect our hospitals to operate with staff who are below the minimum level.
"We are below the skeletal level of staff here in some areas and it is becoming uncertain. It is unsafe for the staff to continue to do so much overtime that they are expected to leave their families for long periods and perform double shifts."
Earlier this week, the NSW government dramatically reduced the isolation period for health workers categorized as close contacts to one week.
Sir. Perrottet said this had allowed 1,000 front-line workers to return to work immediately.
NSW Premier is scheduled to deliver a COVID-19 media update later today.
Loading form …
.