Despite the challenges of COVID-19 measures and a heat wave, more than 7,000 children and adults are participating in an 11-day Scouts Victoria Jamboree.
Key points:
About 7,000 scouts, volunteers and leaders will pass through the Elmore Events Center
The site is designed as a small town and contains its own supermarket, daily newspaper and radio station
The event managed to meet all COVID safety requirements after many years of preparation and almost cancellations
The $ 5.5 million event runs until January 8 at the Elmore Events Center north of Bendigo.
"We are essentially building a city the size of Kyneton in the Macedon Ranges," said Scouts Victoria's CEO Jon McGregor.
"That equates to 200 school camps, all taking place in the same place at the same time, so we've had to build infrastructure, including recycling, a medical center, a radio station, nightly concerts and lots of activities."
When it comes to food, $ 1.3 million is spent on meals throughout the event, including 900 participants with modified diets. The food is transported daily with scout groups that can access a pop-up supermarket on site.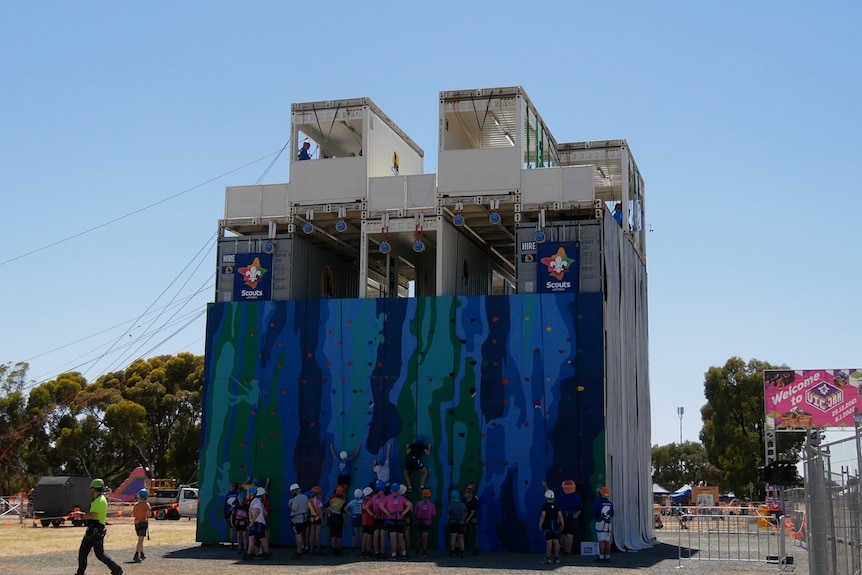 For many of the school-age attendees, the event is a welcome relief after a year of heavy technology use due to online learning and shutdowns.
"The mood is astonishingly positive and a little bit chaotic, but that's the fun part," said Scouts Victoria's deputy manager, Daniella Taglieri.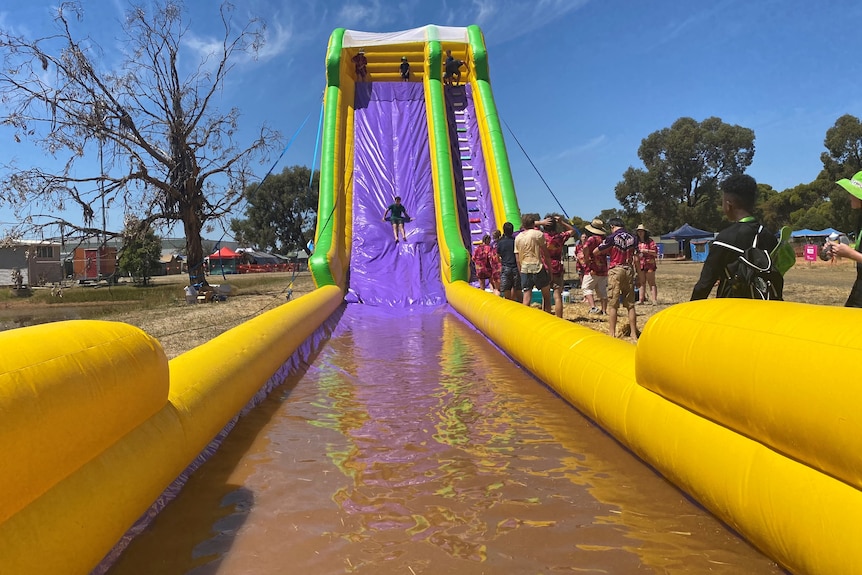 COVID-prepared
The organizers spent three years planning the event, which was to be a national jamboree for 10,000 people.
However, it was not until the end of November that they finally decided to push ahead as a Victorian event.
The site was visited by the state's deputy director of health care last week, who reviewed the COVID safety plan.
"All of our children are in groups of six all the time, which is treated as your household contacts, and 90 percent of the event is outside," Ms. Taglieri said.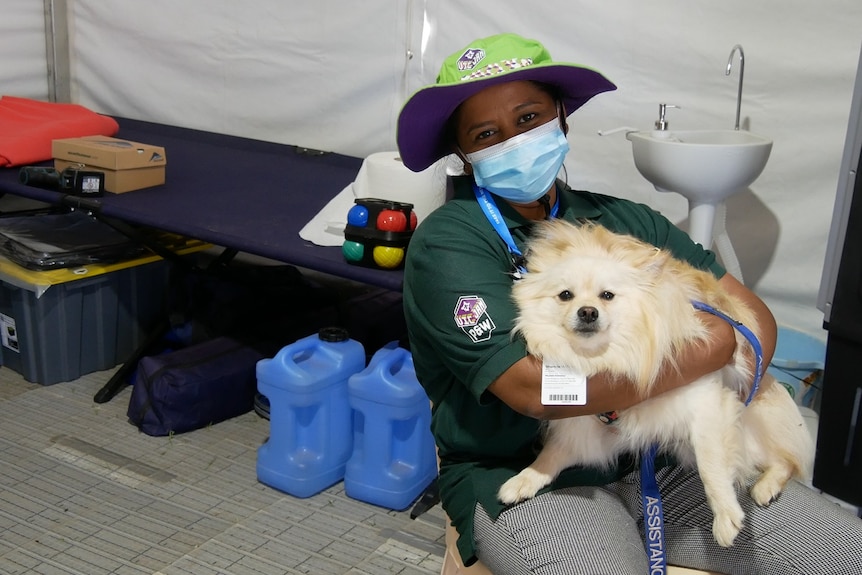 "Usually a jamboree is set up to deal with a gastronomic outbreak, and some of the strategies are the same for a COVID-19 outbreak, which has been really helpful."
On site there are 10 doctors, 11 nurses a dentist and a dermatologist.
"Anyone who needs it, we can quickly test antigen, and we can also PCR test on site and send it to Bendigo or Echuca for analysis," Ms Taglieri said.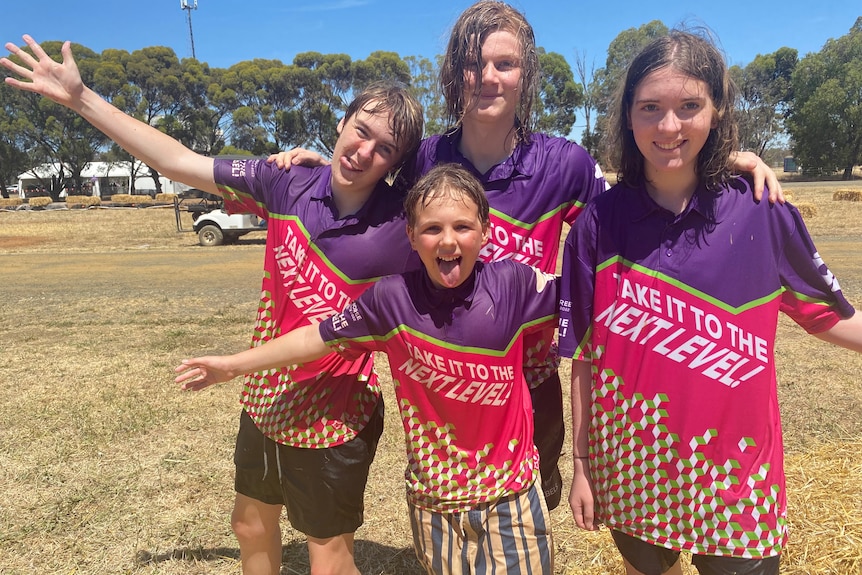 Phones allowed for the first time
Phones were banned at previous events, but participants have been allowed to bring their mobiles.
"We're in the digital age and it's time we catch up," McGregor said.
"Phones are the focal point for catering and activity information; there are also apps that are used as part of the event."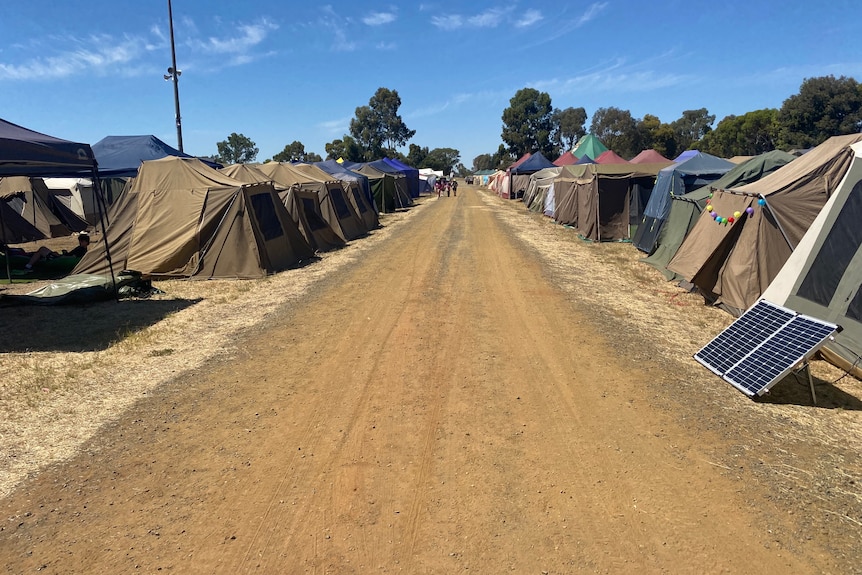 Voluntary vital
McGregor said without the help of more than 1,000 volunteers that the event would cost somewhere around $ 30 million.
For volunteers like Mrs. Taglieri, 39, who works with education, it has been a huge effort to see the jamboree come together in recent weeks.
"I would have spent at least 40 hours a week performing scout work on top of my daily work," she said.
But the dedicated volunteer said she did not want it any other way.
"We have thousands of people here who are having a great time and a safe time.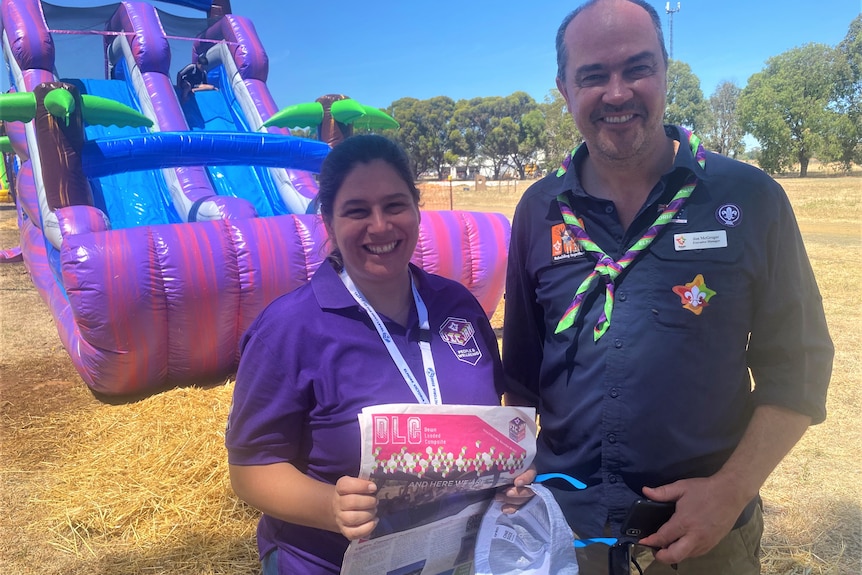 .