The head of the COVID-19 vaccine task force urges parents to be persistent when it comes to vaccinating their children, and says that if GPs do not have appointments, they should try pharmacies.
Key points:
Lieutenant General John Frewen says there are enough supplies for all eligible children
He suggested parents try chemists and state-run hubs for appointments
The Prime Minister does not believe that other states will postpone the start of school terms
Today is the first day Australian children aged five to 11 have been able to access COVID-19 vaccines.
Lieutenant General John Frewen tried to reassure parents on Monday that there were more than enough vaccine doses to inoculate all eligible children.
But he acknowledged that not all parents had found it easy to book their children in to get their first dose.
"I would like to emphasize again that there are enough pediatric doses in the country to offer every fifth to 11-year-old a first dose before they start the school year," he said.
"I understand very well that there have been frustrations around getting appointments for some.
"Please, if you can not get an immediate appointment with your primary care nurse, if it is your GP, please try pharmacies, please try the state centers."
Some parents have said their doctor appointments have been canceled and clinics say they do not have enough vaccine.
Lieutenant General Frewen said there were currently 800,000 doses in the system at chemists, general practitioners and state-run centers.
Opposition leader Anthony Albanese said there was "huge concern" from parents struggling to get their children vaccinated.
"There is a real gap between what Canberra says and what people on earth experience," he said.
"Parents who are struggling to find a time for their children will know that this (supply chain problems are behind the delays) is not the case."
Other states are not expected to delay school start
Prior to the rollout of the vaccine opened up for children, Queensland announced its decision to postpone the start of the school year by two weeks.
Prime Minister Scott Morrison said he did not think other states and territories would follow suit.
"I do not necessarily expect that [will be] the case, "he said.
"As you have already heard from the New South Wales Premier, the Victorian Premier, the situation in both of these states is more or less the same."
Chief Medical Officer Paul Kelly said children should return to school and reiterated that "of the various variants we have seen, it (Omicron) has been much less severe in children".
Sir. Morrison also described the government's stance on the current outbreak as a "push through" rather than going back to lockdowns.
"It is [how] you get through this, you get through to the other side, and it gets tough, "he said.
Professor Kelly said the national expert health panel, AHPPC, had accepted new rules for non-customer oriented food and food supply chain workers, similar to what was already in place in NSW.
Morrison said the proposed changes had been sent to state and territory leaders for consideration.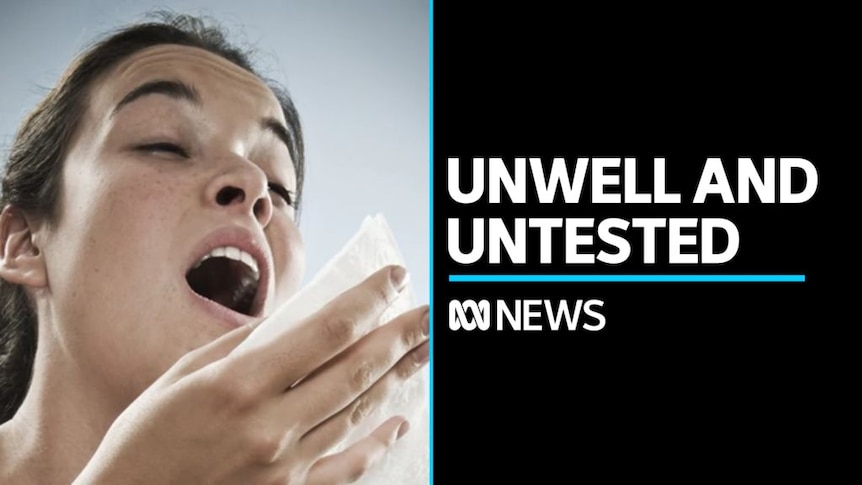 Loading form …
.