An expectant young mother taken to an Adelaide media hotel after testing positive for COVID-19 has expressed frustration over what she has described as lack of support and substandard meals.
Key points:
Tyarna Hansen has been pregnant for four months and was diagnosed with COVID-19
She was transferred to Tom's Court media hotel last week
SA Health has apologized for the "delays and discomfort she experienced"
SA Health has since apologized to Tyarna Hansen, who is from Ceduna in the far west of southern Australia and who was transferred to Adelaide last week.
Mrs Hansen is currently four months pregnant and was given the opportunity to be moved to an Adelaide media hotel after she was diagnosed as COVID positive.
"Originally I was going to stay in Ceduna, at home. But when I thought about it more, I said to myself, 'No, it would be better if I went to Adelaide, because if something happens I'm closer on the right support, "she said.
The First Nations woman was told she would be flown to the city last Tuesday.
But she said vulnerable COVID-19 patients waited at Ceduna Hospital overnight and did not board a charter flight until Wednesday morning.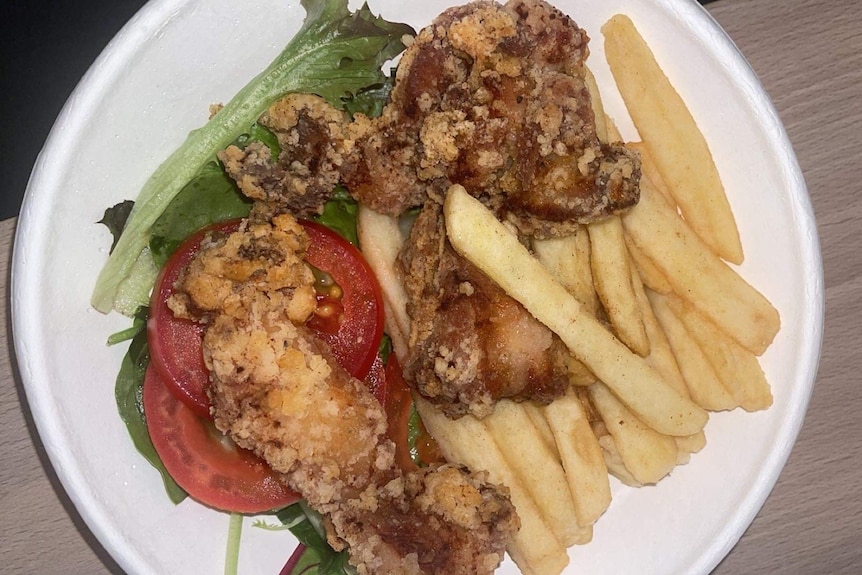 Mrs Hansen said there were eight COVID patients on the flight but no nurse, and when the plane landed at Parafield Airport in the north of Adelaide, the patients stood waiting.
"We thought, 'We're going to Adelaide, so we need a safer place,' but when we arrived [at] Parafield Airport, we sat there for two hours, "she said.
"It was actually a little ridiculous because I felt faint, I was feeling bad.
Ms. Hansen said she and the other passengers were not fed between boarding the plane around 6 p.m. 9.30 and their arrival at Tom's Court media hotel at 18.00, and the meals since then had been of low quality.
"The food and the meals – two meals a day, it's a little ridiculous. They're cold and we have to warm them up," she said.
"The look of them is just … there is no presentation in them at all."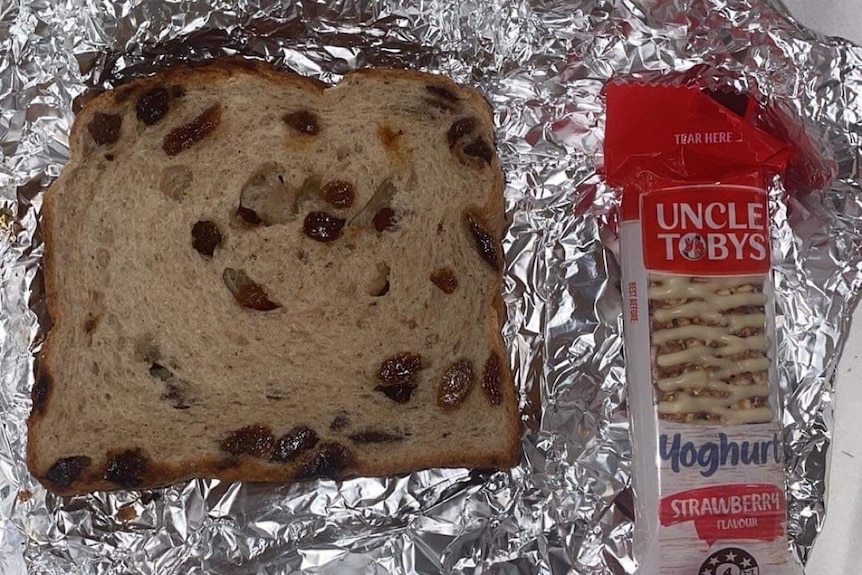 She said she was also concerned that health care seemed difficult to access.
"Here, [I'm] get no support – only two phone calls a day from the nurses asking about symptoms, but nothing to actually check up on me and my baby, "she said.
Mrs Hansen's grandmother, Noeleen Cox, said she was extremely worried about her pregnant granddaughter.
"It was a big concern that there was no medical care on that plane," she said.
"More worry as they sat out at Parafield Airport for a number of hours and no one was there to help them … without water and without food."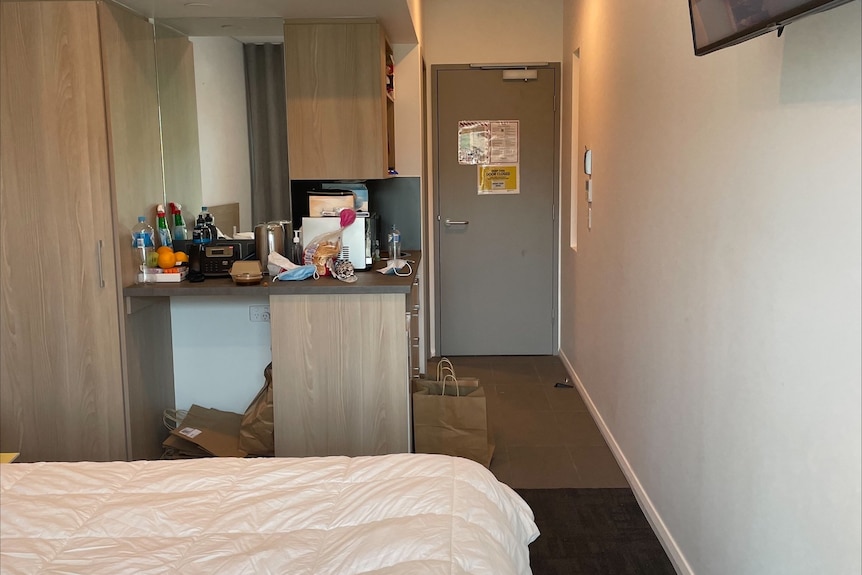 Ms Cox said she felt "frustration" and "anger" and "absolute disgust for SA Health at where these support services are".
In a statement, SA Health said it had apologized to Mrs Hansen and the process of transferring patients had been reviewed.
"Our nursing team was made aware of the problems Mrs. Hansen was experiencing the day after her arrival," it read.
"Circumstances surrounding the transfer process have been reviewed and appropriate processes are being put in place to prevent a similar incident from happening again."
SA Health said it was working to increase the number of aboriginal healthcare staff at media hotels "to improve the experience for native patients".
.