Need an excuse to order grub from your favorite local restaurants? It's almost Valentine's Day! Whether you're celebrating with your lover, friend, roommate, mom, or just your beautiful self, these vegan spots are offering limited-edition V-Day meals for pickup, delivery, or al fresco dining that are perfect for the occasion.
West Hollywood & Redondo Beach
Italian food is one of the most romantic cuisines there is! To celebrate the season of love, this vegan Italian restaurant and wine bar is serving a special Valentine's Day menu. The feast begins with a cherry ricotta crostini aperitivo and seared scallops. After that, choose between a truffle purple potato soup or roasted beet salad to enjoy before a beet ravioli or risotto alla Milanese entrée. For dessert, indulge in chocolate mousse or a slice of caramel blood orange cheesecake.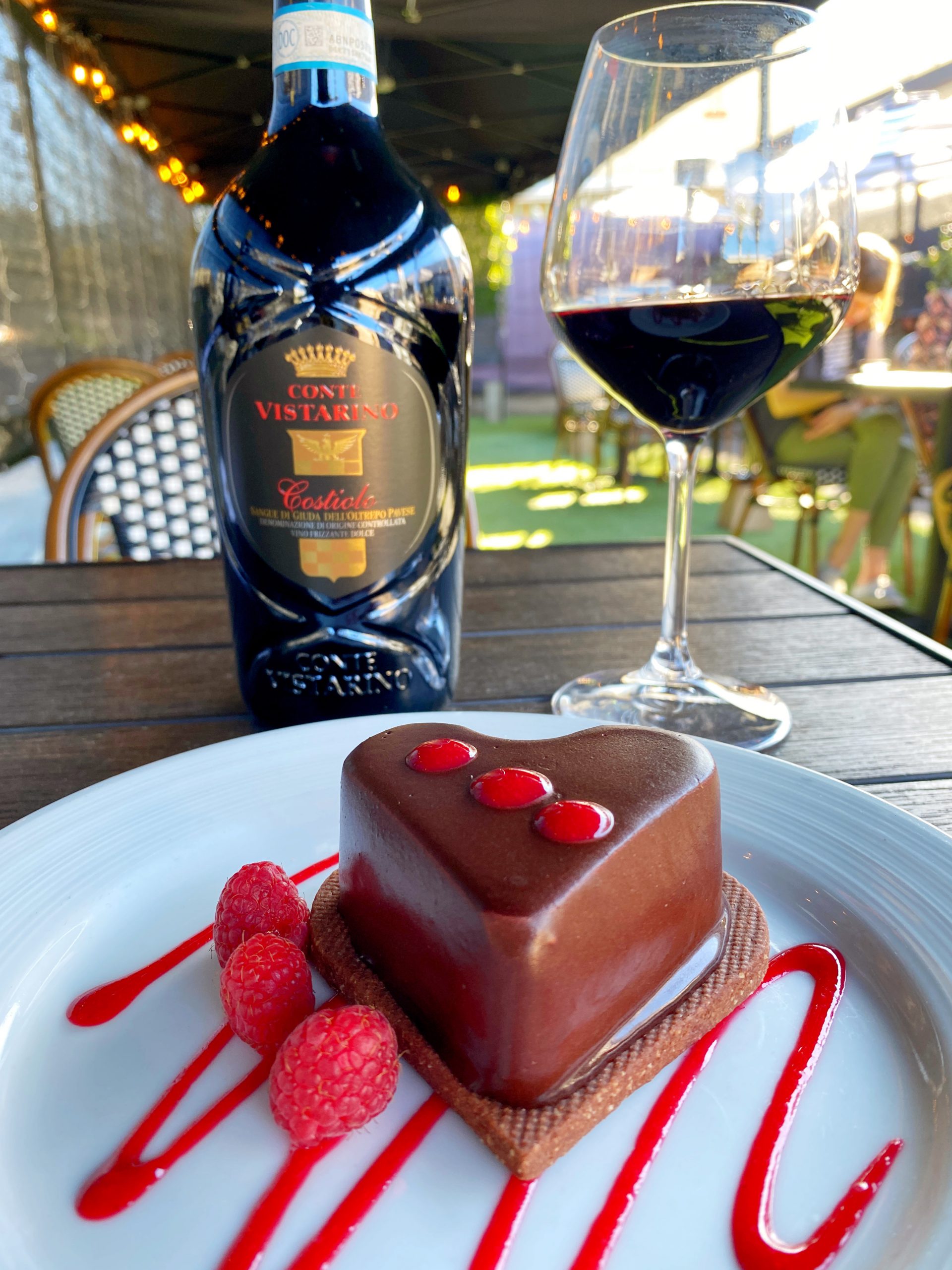 LA & Culver City
Falling in love is easy when vegan sushi is involved! Shojin is serving a four-course Valentine's Day dinner featuring a hearty garbanzo miso soup, truffled "crab cake," four-roll sushi plate, and "meatloaf." The limited-edition menu is available for dine-in at both locations on February 14. Please note the regular menu will not be available that evening.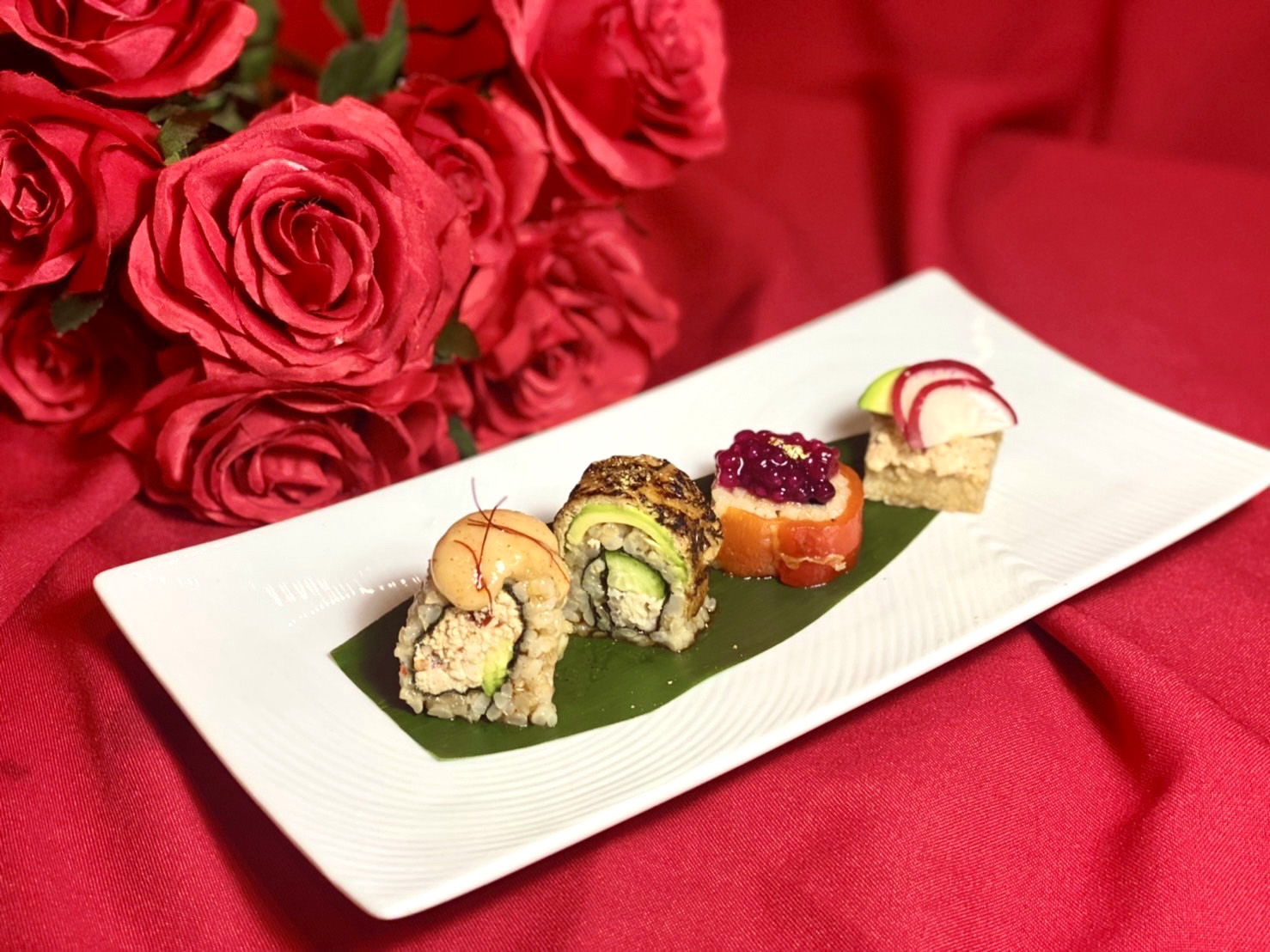 Silver Lake
Little Pine's patio is such a dreamy setting for Valentine's Day dinner! And with their special five-course menu? Even dreamier! The meal begins with an oyster mushroom with apple mignonette amuse bouche followed by a strawberry salad or kohlrabi soup, spicy tuna toast or chickpea ceviche, butternut squash agnolotti or eggplant steak, and cookies with golden milk or strawberry panna cotta. If you're a wine person, be sure to request the optional vegan wine pairing!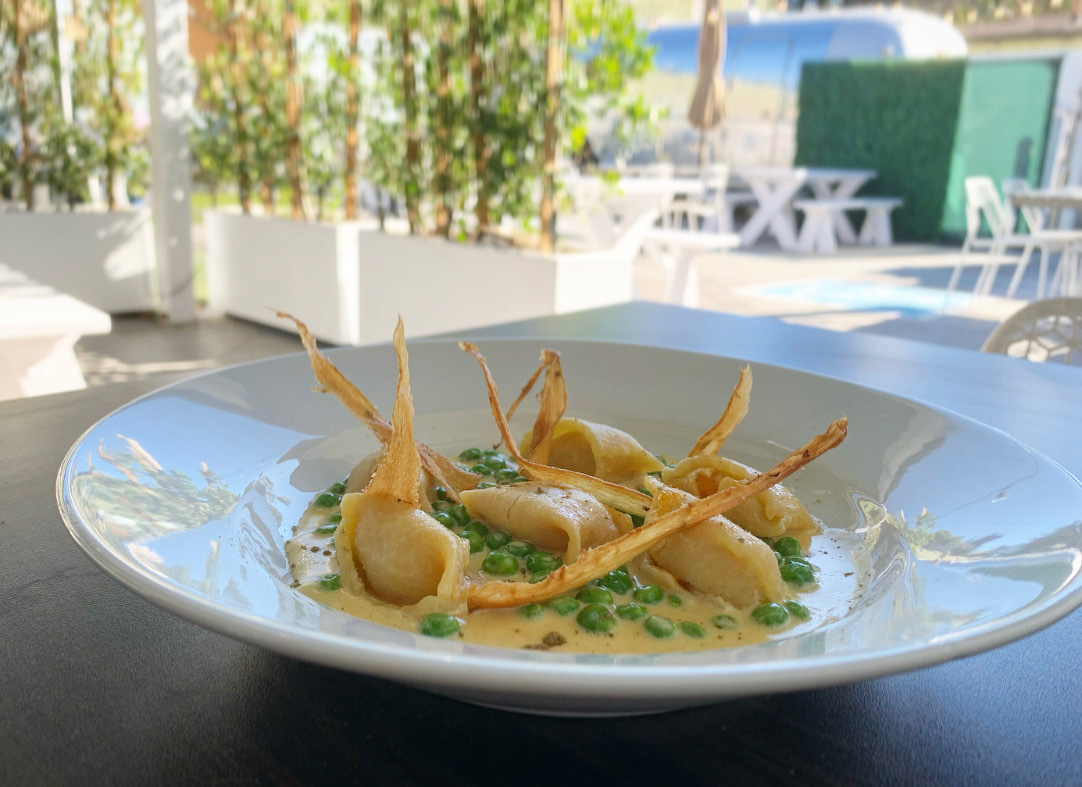 Culver City
Sestina is pulling through with complimentary champagne and holiday specials this Valentine's Day! The limited-edition plates include roasted asparagus with saffron aioli, Calabrian chili pasta, micro basil, and pine nuts; agnolotti with winter truffles, asparagus, ricotta, truffle oil, and walnut pomegranate pesto; and strawberry cheesecake with chocolate ganache and spiced pistachio. Cheers!
Beverly Grove
Any Los Angeles vegan can agree that dining at Crossroads Kitchen is a must for special occasions! The plant-based eatery is serving a five-course dinner for Valentine's Day that includes Italian wedding soup, a baby beet or romaine Caesar salad, stuffed zucchini blossoms or a mushroom tart, heart-shaped butternut squash ravioli or spicy rigatoni vodka, and a chocolate brownie ice cream sundae or roasted coconut shortbread with white almond raspberry mousse. Is anyone else drooling just by the thought of this meal?
Studio City
If you want to stunt on your boo this Valentine's Day, make a reservation at SunCafe for a romantic multi-course prix-fixe dinner. The menu includes a blood orange French cocktail, feta radicchio spears, sushi & ricotta bruschetta, blood orange salad, and truffle potato leek soup that leads up to a mushroom & pecan ravioli or crispy parmesan tempeh steak entree. For the final course? Vegan creme brulee!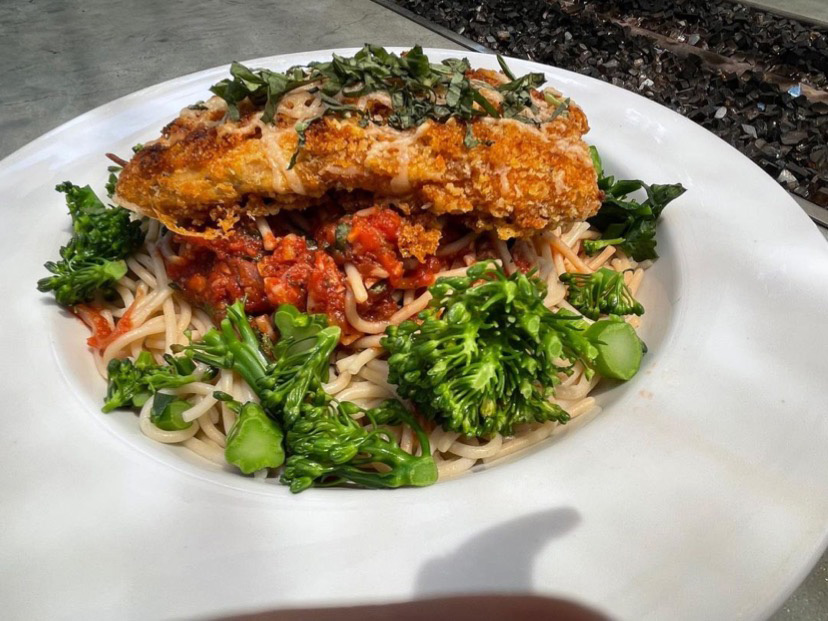 Venice
If you're hoping to ring in Valentine's Day a little early, Plant Food + Wine has you covered with their five-course tasting menu that's available all weekend long! Featuring sophisticated ingredients like salsify, saffron, sorrel, and romesco, you'll be swooning over this palate-pleasing feast in the first bite.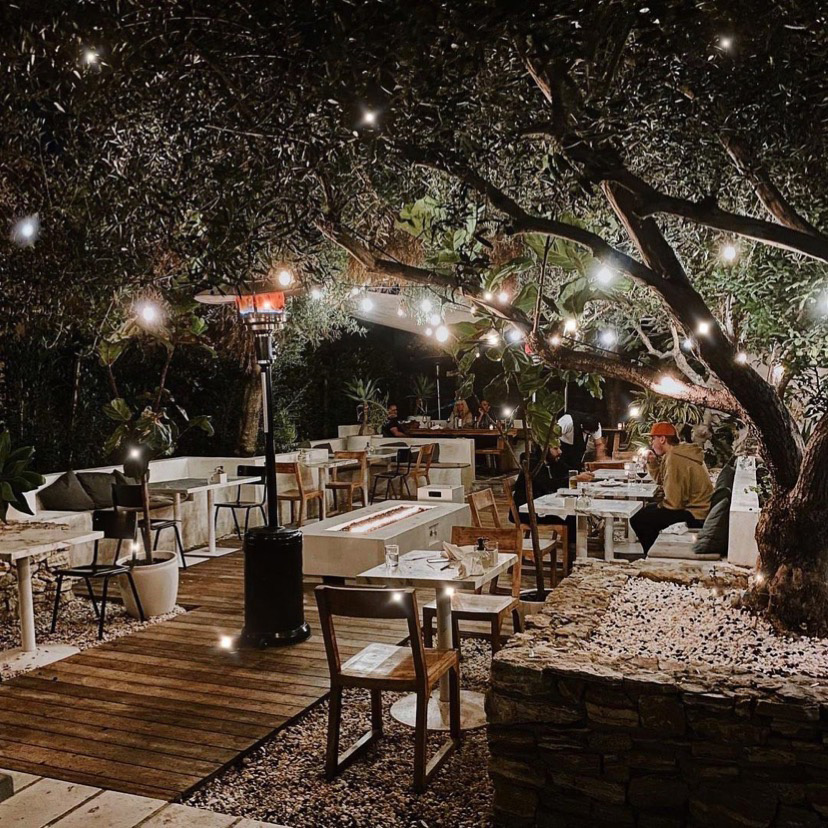 Photo credit: @samanthastapley on Instagram
Long Beach
This hip vegan eatery is helping its customers enjoy Valentine's Day with a limited-edition menu featuring a roasted fig salad, mushroom risotto, and baked Alaska. Yep, you read that right — VEGAN. BAKED. ALASKA. Opt for the champagne pairing if you dare!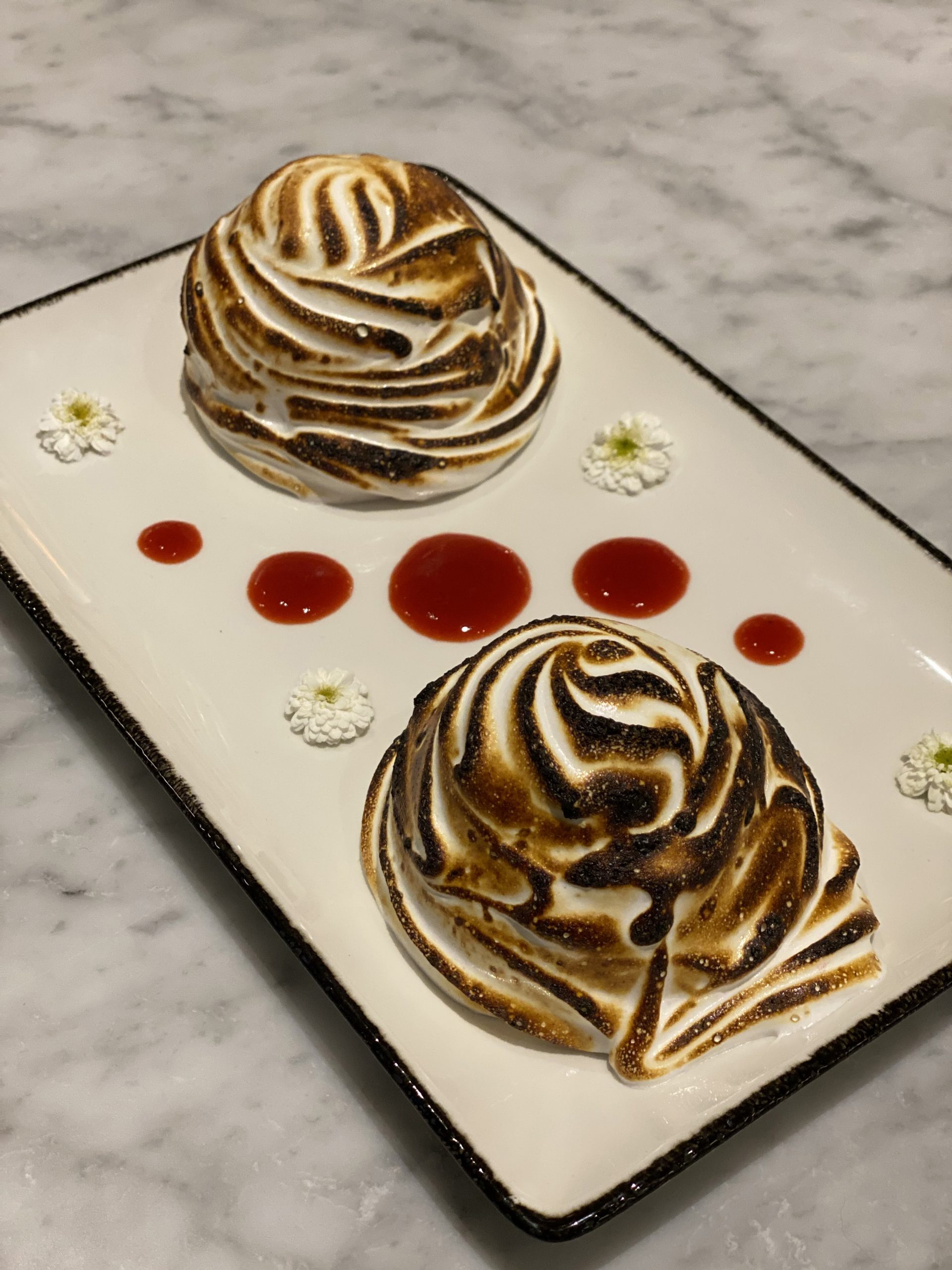 Santa Monica
In addition to their Daily Brunch and All-Day menus, Margo's is showing customers extra love on Valentine's Day with a special dessert crafted by Chef Blake Thorson and vegan cocktails by mixologists Michael Misetich and Julio Aguilar. The drinks pair wonderfully with the cacio e pepe and mushroom pizza!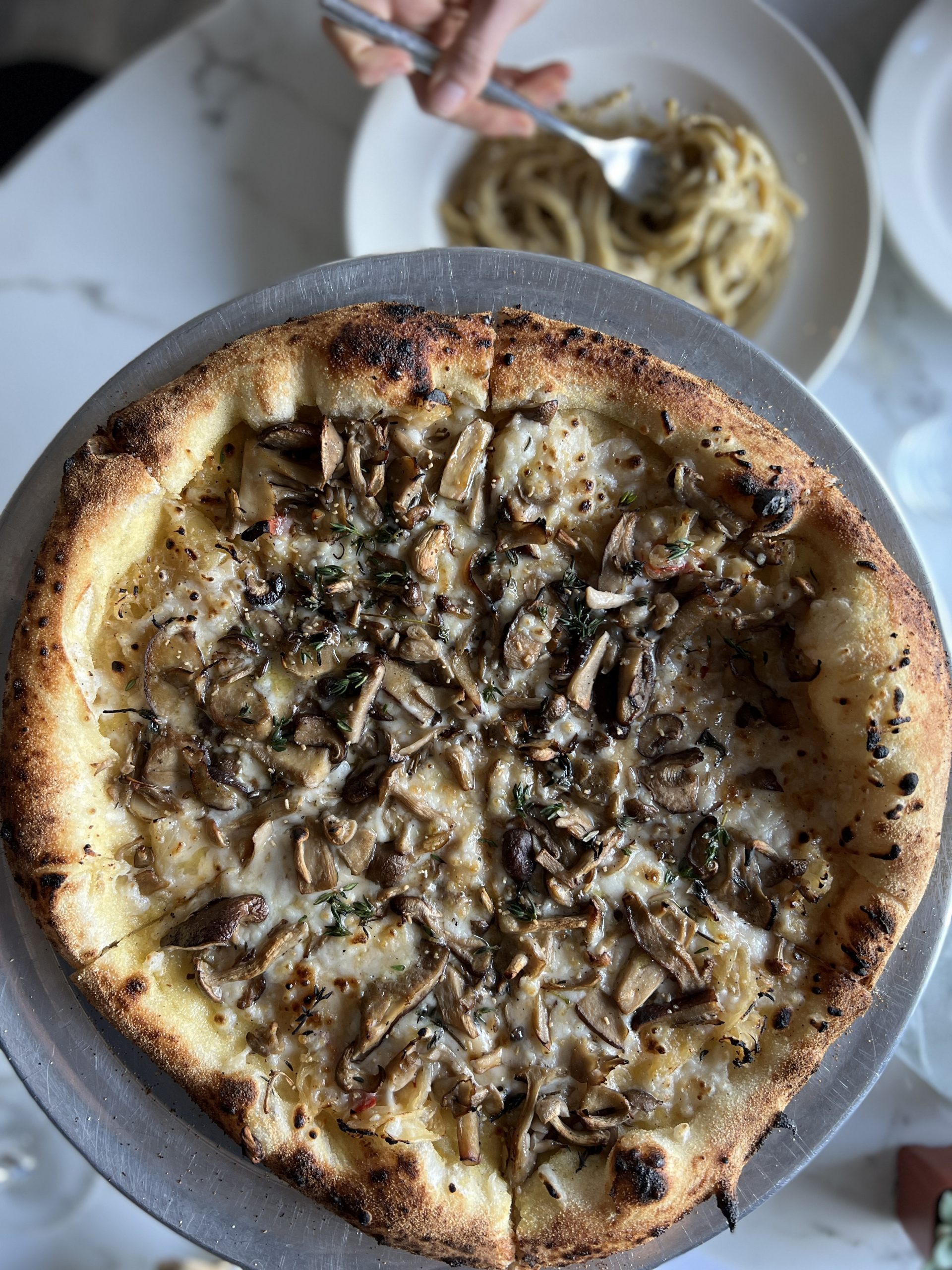 West Hollywood & Newport Beach
Vegan-Friendly
Between the food, service, and scenery at Gracias Madre, your Valentine's Day is bound to be one for the books! The plant-based Mexican restaurant has two options for Valentine's Day — a five-course menu curated by Executive Chef Diana Broscoe or a la carte ordering off of the regular menu. From Huitlacoche Mushroom Soup, Agave Roasted Beet Salad, and Crispy Chipotle Camarones to Pastel Azteca con Mole and Bizcocho de Chocolate Fundido, Gracias Madre's dishes will take you on a flavor adventure!
Feature photo courtesy of Shojin