Almost nine out of 10 principals say student or parent misuse of social media is having an impact on their wellbeing and workload, with parents who disagree with their decisions using online forums to run hate campaigns.
A survey of almost 350 public school principals, conducted every second year by the Secondary Principals Council, also found the ranks of younger principals are heavily male-dominated, even though there are fewer men than women in the workforce.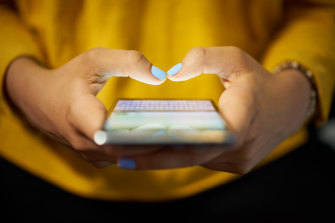 The head of the council, Craig Petersen, called on the NSW Department of Education to ensure zero tolerance of any abuse of principals and teachers.
"What we're finding is that increasingly if a parent has disagreed with a decision about anything – it could be the department says 'this is how it's going to be' – and suddenly the principal of the school is copping abuse," Petersen said .
"It could be about things such as the cancellation of an excursion, but basically instead of making an appointment to see them and voice their concerns, and see if there's an explanation, it will be a blast on social media.
Loading
"That then gets picked up by other people, and often people who have nothing to do with the school and will piggyback on the issue."
The council has called on the department to develop guidelines for principals on handling these situations, as well as to run a campaign against it, warning it was an issue that would continue to plague schools.
A spokesman for the NSW Department of Education said public school principals were given advice on social media by a dedicated social media team. "Most misuse happens in private Facebook groups and on private accounts, over which the department has little control," he said.