When Sara Baldocchi and Catia Sicari decided to open a cafe, friends and family told them they were mad.
Melbourne was just coming out of its latest COVID-19 lockdown, neither had professional cooking experience and both were 60 – an age when most people think about stopping work, not starting a new business.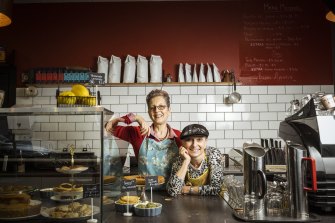 But Caffe Merenda, nestled between two apartment buildings in Moonee Ponds, has become a neighborhood meeting place.
With a focus on tradition, they use recipes handed down through generations, including a 37-year-old bread method with 100-year-old yeast, making it easy to digest.
Their kitchen is basic with no gas – only electricity, two frying pans and a single oven.
"You do not need to have elaborate things to create something nice," Catia says.
They insist that they are not chefs, just "mothers who love cooking."
Born in Milan, Sara has a thick Italian accent. She moved to New York at 25 – where she "became a woman" – and relocated to Melbourne three years ago.