Interest rates? What interest rates?
Mosman's Bateman family are no strangers to the suburb's high-end housing market given the late patriarch, healthcare mogul Dr Ed Batemanlong owned one of the few beachfront houses on Balmoral Beach.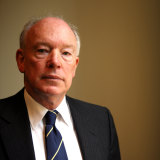 And six years after the man once dubbed "Australia's richest doctor" died, his son James Bateman and his wife Akiko Shinoda have emerged as the buyers of one of the suburb's most expensive homes – no finance required.
The $ 23 million purchase of a sandstone mansion on Balmoral slopes shocked locals because it sold within a week of hitting the market and for $ 4 million more than the guide. It more than doubled the $ 10.12 million it last traded for in 2016.
Dr Bateman founded Primary Health Care (now Healius) in 1985, growing it into a $ 3 billion business at its peak in 2009. Son James later sat on the board, but now heads up specialist medical lab and pathology provider 4Cyte Pathology.
Record apartment high
Mining magnate Craig Williams has secured that Mosman rarity, a suitably luxurious downsizer pad for which he paid more than $ 14 million and set an apartment suburb record in the process.
The chairman of ASX-listed gold miner Orecorp had to compete with a dozen registered buyers at the recent McGrath auction, pushing the result well above the $ 11 million to $ 12 million guide offered by Claudia Portale on behalf of coffee queen Clelia Cantarella.
And this week Williams and his wife Jennifer have listed their Beauty Point waterfront home for $ 23 million with Simeon Partners' Richard Simeon.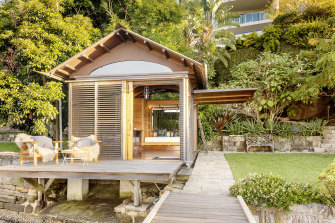 The prime north-facing residence was a new build when it sold a decade ago for $ 10.1 million from developer Nico Tjenand has been extensively renovated since with a new boathouse.