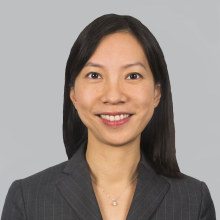 Peter Kanellis is now an audit and assurance partner at RSM. The 37-year-old has worked at RSM for almost 14 years and is based in Sydney.
Jimmy Smit38, is also a new business advisory partner at RSM. He has been at RSM for 15½ years. He is based in the regional town of Katanning in Western Australia.
Explore more professional moves
Sign up for the Professional Life newsletter
Delivered to your inbox every Wednesday, the Professional Life newsletter features the latest news about the major consulting firms – Deloitte, EY, KPMG, PwC, McKinsey, Boston Consulting Group and Accenture.
Recent articles include:
The newsletter also has coverage of the latest partner moves, notable consulting projects and reviews of the latest management research. Each week we also look at the jargon professionals love to use and what they probably really mean.
Sign up to Professional Life here and join the new AFR Professional Services Telegram channel here.