Suspect dead, SIU will investigate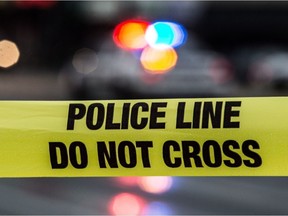 Article content
Toronto Police say they fired a gun after locating a man who was seen walking with a rifle in east Toronto as several schools in the area implemented safety measures.
Article content
Police Chief James Ramer confirmed the man with the rifle has died.
"I'm not aware of any other injuries that were sustained this afternoon," Ramer told reporters, adding officers are doing as well as can be expected. It's a difficult day. "
The province's Special Investigations Unit has taken over the case.
Few details were immediately available.
"Let's not speculate as to what's occured here today," Ramer said. "We have no understanding at this point in time what was happening or what was going to happen."
The Toronto District School Board initially said four schools near Maberley Crescent and Oxhorn Rd. were on lockdown due to a police investigation in the area.
Police later said one of the schools was no longer in lockdown.
Investigators say there is no wider threat to public safety.
Ramer praised the quick actions of police on the heels of a deadly mass shooting at a school earlier this week in Texas.
"We had an immediate response and I think that is what we need to continue to do. Pay attention, "he said.