Sydney's commuters should expect delays after the city woke to find itself blanketed in thick fog.
Drivers are urged to take care, with areas including the CBD, Hawkesbury, Hills District and south-western suburbs blanketed in fog. Ferry services west of the Harbor Bridge, including the F3 Parramatta River, F4 Pyrmont Bay, F8 Cockatoo island and F10 Blackwattle Bay are not running.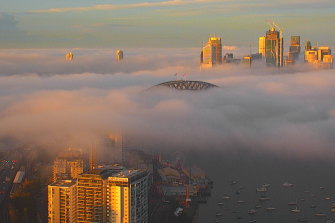 The fog is expected to clear later in the day as fog events are usually a prelude to sunny days. Fog can only form under stable conditions and clear skies.
The Bureau of Meteorology released its winter outlook on Thursday, and it's not good news for anyone who enjoys sunshine. Due to the stubbornness of La Niña, an emerging negative Indian Ocean Dipole and warmer than average waters, a wetter than average winter is expected for the east coast of Australia.
The bureau has forecast a higher than average rainfall from June to August. It might be slightly warmer than usual, with minimum temperatures likely to be above the median for most of the country, but it's also looking like the maximum temperatures could be below average for central Australia from coast to coast.
Bureau of meteorologists expect La Niña to finally break down at some point this winter.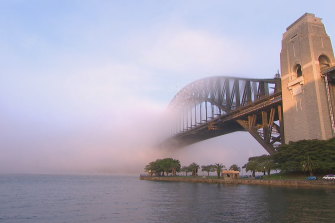 La Niña causes warm water to be pushed towards the west side of the Pacific Ocean. A normal La Niña cycle breaks down during autumn, but a strengthening of trade winds has created a cooling of the surface in the tropical Pacific, meaning this cycle, which began on November 23, is expected to last longer than usual.
Negative Indian Ocean Dipoles are created when there are warm waters to the north-west of the country, which increase evaporation and create an excess of moisture. North-west cloud bands then tap into the moisture and drag it from the north-west to the south-east.