The Blings are best friends who have bonded over a love of dance.
The girls have spent years perfecting their hip hop and now they could be about to hit the big time, after qualifying to compete on the world stage.
"We were called the Mini Blings before but then we got too old, so now we had to be called the Blings," Stevie said.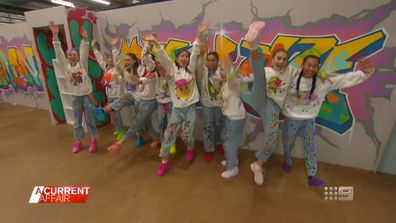 READ MORE: Motorists 'gobsmacked' by seatbelt fines speak out
Giselle, Stevie and Chloe are three of the Blings.
The girls say being a strong hip hop crew takes more than just talent.
"The competition's tough and we have to train really hard," Stevie said.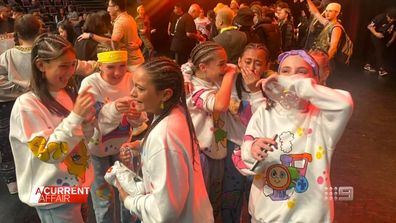 READ MORE: Couple slugged with $ 15,000 Qantas bill after booking mistake
It's also about the costumes.
"The costumes represent our personality, like mine's a steam train because that's my nickname … Steam Train," Stevie said.
"My dad, he did our pants … they have graffiti down the leg and it says 'blings'," Chloe said.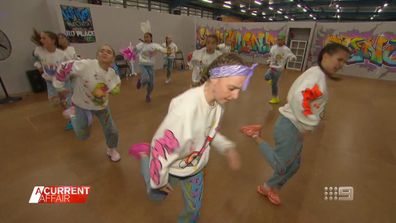 READ MORE: Aussie couple lose $ 500k in elaborate banking scam
And it's about the faces too.
"You have to get your faces to match with the beat and the music," Giselle said.
But the Blings say their biggest weapon is each other.
"We're all just like amazing, ya know, and that put together … is just on another level," Stevie said.
So the girls, with the help of their dance teacher Miss Cass, decided to put their skills to the test, entering a competition this year called Hip Hop International.
"It's our first time we've ever entered it and we were a little bit nervous because it's the biggest squad competition in Australia," Cass said.
They got knocked out of the Sydney qualifiers, but they did not give up and tried their luck again in Canberra.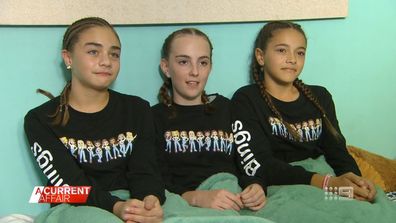 "We just thought we'd just try our best and see what happens, and yeah, and then the girls ended up qualifying for the nationals over there, so we went to Queensland," Cass said.
"They tried really hard and they've got a spot to go to America, so yeah, they really want to go over and represent Australia."
The Blings are one of five Australian crews in the junior division to qualify for the world championships, but the dream will not come true without sponsors to help get them there.
"My stomach actually dropped when I found out that we could go, cause I was like 'oh no', because they are going to be so disappointed, because we just can not get them there," Cass said.
It will cost at least $ 60,000 to get the Blings to Arizona in August and that does not include parents.
"It's a big ask in such a short amount of time as well. I still do not think we've got our heads completely around it," Josie said.
I spoke to dance mums Josie, Natalie and Jemma.
"We've all seen the TV shows, you know Toddlers and Tiaras with the crazy dance mums. Is that you? "I asked.
"I think we're the most relaxed kind of dance mums that you can get and we just help each other out, lean on each other and it's not like that," Jemma said.
And it will take a village to get their girls to the Olympics of hip hop.
"Even if we all worked 24 hours a day, we'm still not going to cut it so we need help," Jemma said.
"It's their last year dancing together, they're a couple of different age groups, so from next year they kind of have to split up and it really is pretty much a once in a lifetime opportunity for them," Josie said.
Joel Gallarde from Hip Hop International Australia said it's a big deal.
"World championships, there will be over 4000 dancers from around the world," Gallarde said.
"There is a cash prize, but I think the ultimate prize is just street cred."
It's a thought that makes Cass teary.
"It makes me want to cry … I just do not know … I just really love my kids," Cass said.
"I would be so happy if we could make it to America," Chloe said.
In Pictures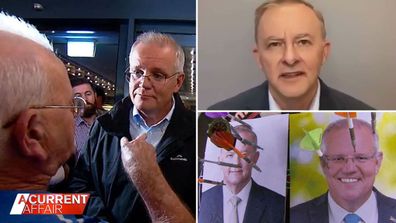 The moments that defined the 2022 federal election campaign
View Gallery