Bubs Australia is preparing to have a third and fourth US-issued plane to airlift 180,000 tins of its infant formula across the Pacific Ocean in coming weeks, while rival A2 Milk waits for its application to be approved by the US authorities.
The Biden administration, which has already airlifted two planes full of the goat milk formula, will issue another two to pick up a total of 180,465 tins of Bubs' product in two batches. The first plane will touch down in Los Angeles on June 26 and the second plane will arrive at Philadelphia on July 5.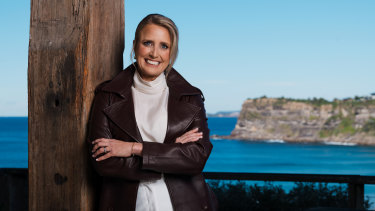 The 180,000 tins are part of the 1.25 million tins initially announced by Bubs late last month and form America's ninth 'Operation Fly Formula' mission as President Joe Biden strikes deals with several global manufacturers to patch its baby formula shortage.
Bubs Australia has already sent two planes of its goat milk-made baby formula to the US, which have been purchased and distributed by US retailers Walmart, Alberstons (Safeway), and Kroger Co.
"Things are still moving pretty fast," Carr told The Sydney Morning Herald spirit The Age.
"We think back to the first day that we received the enforcement discretion from the US [Food and Drug Administration]. It was only 24 days [to when] we saw the first product appear on shelves in LA, which was just on Monday this week, a few days ago, and now we're seeing them start to roll out into other stores and other states.
"It's been an extraordinary logistical feat, but also a very busy time for the company and team in Australia and the States."
The company is expecting more than 361,299 tins of Bubs' infant formula to have reached US retailers across 34 states by mid-July.
"It's very rewarding to be able to see our products often on the shelves on its own, without any competition across the major retailers here in America," said Carr.