There are no reports of any injuries from the fire that destroyed the building late Wednesday night.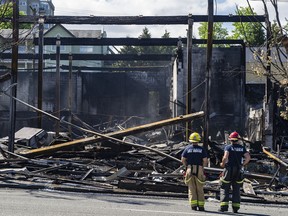 Article content
Firefighters continued early Thursday to put out hot spots from a massive fire at the Value Village store in East Vancouver Wednesday night.
Article content
Brad Hesse, assistant chief of operations at Vancouver Fire and Rescue, said the fire broke out sometime after 10 pm in the 1800 block of East Hastings Street.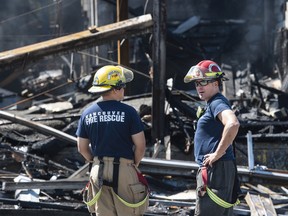 When firefighters arrived, they saw flames shooting out the windows. Hesse said the building was engulfed in fire and they quickly upgraded it to a three-alarm blaze.
About 47 firefighters worked to put out the fire, which destroyed the building. Vancouver police evacuated two neighboring apartment buildings as a precaution.
Hesse said the fire was contained to just the Value Village building, however one apartment building had a bit of smoke damage. As a result, a few residents were housed elsewhere for the evening.
He said there are no reports of anyone missing and no reports of any injuries. On Thursday morning, fire crews were still spraying water to put out hot spots, he said.
There is no word on a cause and the fire is under investigation.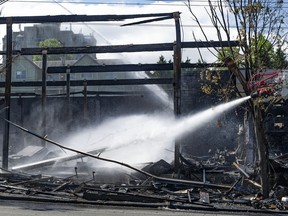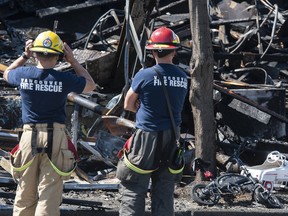 Article content
—With files from Tiffany Crawford