A new cost of living survey conducted by online financial brokers Savvy suggests that 26% of Australian mortgage holders will experience mortgage stress, defined as a homeowner or household using more than 30% of their net income to meet mortgage repayments, following the Reserve Bank of Australia's (RBA) consecutive rate rises by 0.75%.
Mortgage stress is the greatest amongst 25–34 year-olds and 35–44-year-olds, with 38% saying that rising mortgage repayments are a significant concern when it comes to their ability to keep up with the cost of living.
53% of survey respondents also said that they would cut down on other expenses to prioritize mortgage repayments.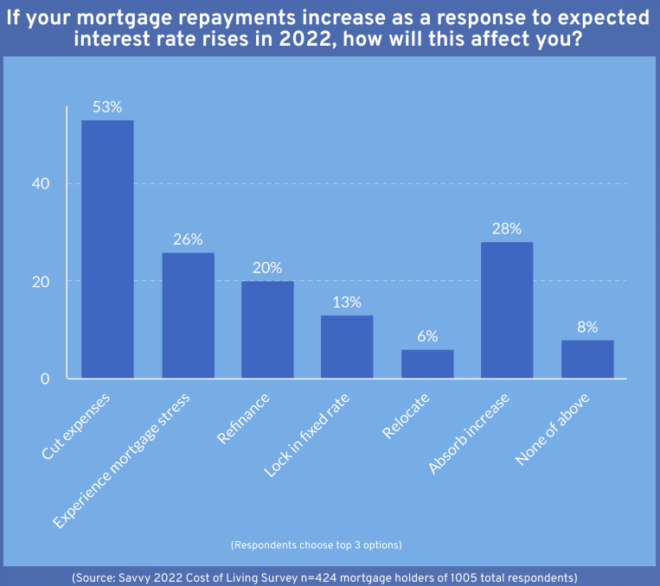 According to the survey, 44% of Australian mortgage holders spend between $ 251 to $ 500 in weekly repayments, while 23% of mortgage holders spend $ 501 to $ 750, and a further 18% spend $ 751 and over.
The latest futures market forecast has Australia's Official Cash Rate (OCR) soaring from 0.85% currently to 3.2% by December and 3.8% by June 2023:
If the RBA followed the futures market's forecast, this would see Australia's discount variable mortgage rate more than double from its April 2022 low of 3.45% to 7.15% by June 2023:
In turn, the average principal and interest mortgage repayment would rise by around 50% from their level immediately before the RBA's initial 0.25% rate hike.
Given Australian households are among the most indebted in the world, a 50% increase in mortgage repayments would have a major detrimental impact on household finances, consumption spending, the economy, and house prices.
For these reasons, the market's bullish OCR forecast is highly unlikely to ever come to fruition as it would usher a deep recession and the nation's biggest house price crash in 100 years.
The RBA will be stopped-out long before the OCR hits those heights.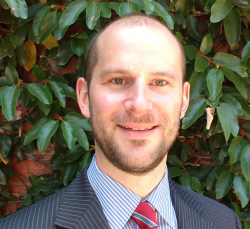 Latest posts by Unconventional Economist
(see all)