A small, blue-painted weatherboard house once lived in by a young Elvis Presley has been listed for auction.
Located in Tupelo in the US state of Mississippi, the dilapidated structure was home to The King and his parents, Vernon and Gladys Presley, from 1943 to 1944.
According to the New York Postthe property, which was once abandoned, will now be auctioned off on August 14 in Memphis as part of the city's week-long Elvis Week 2022 event.
READ MORE: Rock god Jon Bon Jovi sells NYC condo for $ 31.8m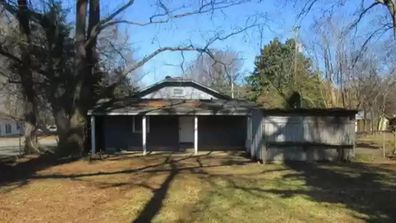 The sale will be handled by US firm Rockhurst Auctions, with the price estimate set at a low US $ 30,000 – US $ 50,000 ($ 43,000 – $ 72,000).
Oddly, the home does not come with any land – the structure has been completely disassembled and currently sits waiting to be moved to the next owner's desired location.
"The house itself has been dismantled and taken apart meticulously, so it can be put back together. It is being stored in a trailer," Jeff Marren, owner of Rockhurst Auctions, explained to The Post.
"So when someone buys the house, they're going to get the whole trailer and the designs for putting back together.
"Whoever buys it can actually hire the person who took it apart to put it back together for them."
READ MORE: Johnny Cash's former Californian ranch listed for sale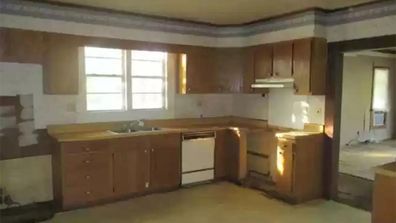 While it's certainly an unorthodox way to sell a property, the Blue Suede Shoes-singer's old home is remarkably simple.
With the three bedrooms, one bathroom and a total internal living space of 117 square meters, the pokey house is a complete dichotomy from the last home Elvis lived in – the monolithic Memphis structure known as Graceland.