Plaintiff law firm Maurice Blackburn also declined to comment on the resolution on behalf of Daykin.
The Age reported in March that Daykin, a former director at VAGO, was granted two days of leave per week in April 2020, at the start of the COVID-19 outbreak, to care for her two daughters with special needs. She claimed her workload was not adjusted and was even increased to assist subordinates also struggling with the impact of the pandemic, documents filed in the Federal Court said.
'I had no history of mental illness before this and now I had two admissions to the Royal Melbourne Hospital.'

Former VAGO director Kyley Daykin
When she asked Greaves at the height of the pandemic to delay health audits to be completed by her team due to the workload, he spoke to her in "aggressive and disparaging language" and froze her out, court documents alleged.
"He repeatedly cut her off and did not allow her to talk or explain the proposal," the documents say. "On and from January 2021, [Greaves] refused to engage with or acknowledge Daykin in the course of her work at all. "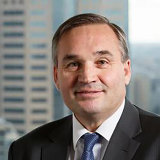 In April 2021, Daykin lodged a worker's injury claim with the Victorian Auditor-General's Office, saying she was suffering from suicidal ideation, stress, anxiety and low self-esteem, and was constantly crying and unable to sleep as a result of being overworked, court documents say. Her claim was accepted in May.
In June, Greaves told Daykin he was not going to re-employ her when her contract ended in December, court documents allege. Later that month, according to the claim, Daykin experienced a severe breakdown and was admitted to the Royal Melbourne Hospital and later the Melbourne Clinic for treatment of a mental health condition.
In July 2020, a performance review found she was fulfilling all her responsibilities. She previously told The Age she was devastated by what had occurred.
"I had no history of mental illness before this and now I had two admissions to the Royal Melbourne Hospital," she said.
"I've always been a stalwart. I'm devastated by what happened to me. Not having a career in the public service after 25 years is soul-destroying. I'm at a loss to comprehend it. "
Our Breaking News Alert will notify you of significant breaking news when it happens. Get it here.