There's been a new development for a young girl with cerebral palsy who's been forced to spend months confined to her bed, in desperate need of a spinal operation.
After enduring long wait times and multiple cancellations, Brooklyn Merz, 11, has now finally been booked in for surgery.
In addition to cerebral palsy, the 11-year-old had mild scoliosis until 12 months ago, according to her mother Shelly Merz.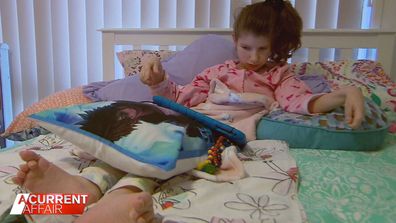 READ MORE: Pensioner's unique method to save money on power bills
"It was mild, never caused her any problems, you could barely even tell looking at her back, you could see a slight curve, not much," Shelly said.
But as Brooklyn has grown, her back has warped, leaving her in excruciating pain.
"It's heartbreaking and scary," Shelly said.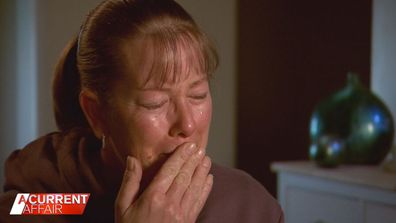 READ MORE: 'They're getting away with it': Uber customer calls out trip cancellations
"The last X-ray she had in April showed that it was now affecting her lung capacity."
It's now been months since Brooklyn has been able to do any activities, including some of her favorites like swimming and gaming.
Shelly has become Brookyln's carer.
READ MORE: Growing calls for return of mask mandates
She has to lift her around her room to get her comfortable and help her stretch out.
"Twelve months ago we could sit her on the edge of the bed … and she could hold herself up," Shelly said.
But now Brooklyn is stuck lying flat and holding herself up has become an impossible task.
"They're saying that they're going to be putting spinal rods into her spine to hopefully straighten it out as much as possible," Shelly said.
But getting a surgery date has been an exhausting task.
Shelly claims she was originally told Brooklyn would have to wait 12 months.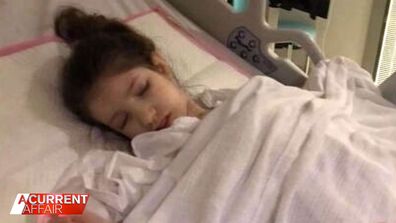 That's when Shelly went straight to the health minister pleading for help.
"It was two weeks to say that we actually had a date and (it) was like winning the lottery," Shelly said.
But then Shelly said it got ripped away from them again.
The surgery was canceled the day before due to a lack of ICU beds.
Shelly again went back to the minister's office, and it was rebooked for two weeks' time.
"So we arrived up to the hospital at six o'clock that morning for a 6.15 admission," Shelly said.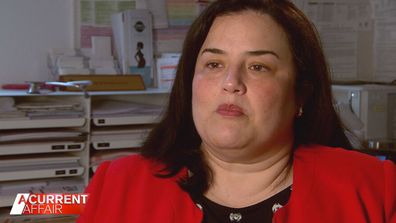 Brooklyn was admitted, but by 11 o'clock the surgery had been canceled again, due to a lack of beds and staff.
AMA Queensland President Dr Maria Boulton said hospitals have never been under as much pressure as they are now.
"We're seeing our system, it's incredibly stretched at the moment… because of COVID, because of the flu but also our hospitals were stretched before all of this pandemic," Boulton said.
"With people who have severe scoliosis, the issue is to do that surgery while they're growing because the more that they grow, the worse the scoliosis continues to be."
Brooklyn has already missed so much school and her mum's hoping after the surgery it's possible she'll be able to start high school next year.
Statement by a spokesperson for Children's Health Queensland:
The Queensland Children's Hospital provides specialist care for the sickest and most critically injured children from across Queensland.
Providing safe, high-quality care to all children and young people is always our priority.
We understand it can be disappointing for patients and their parents / carers when an elective surgery is delayed and will only ever reschedule an elective surgery when there is no other option.
This includes when there is no intensive care bed available to safely and appropriately support a patient after a complex surgery.
The impact of the current flu season, combined with COVID-19, has seen unprecedented numbers of children presenting to our emergency department and requiring admission to hospital, many requiring intensive care beds. Staff sickness due to COVID-19 and flu has also impacted the hospital's ability to deliver some planned elective surgeries.
Elective surgical cases (Category 1 to 3) are scheduled and booked every day however priority must always be given to emergency cases received from across Queensland. This means elective surgery lists are adjusted accordingly.
Children on the elective surgery lists are regularly clinically reviewed to ensure it is safe and appropriate for them to wait and they will be recategorized if clinically required.
In Pictures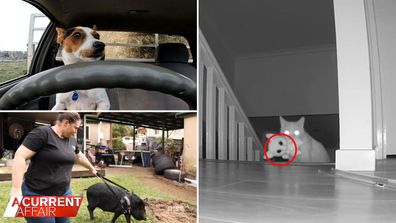 Bizarre and unique Australian animal stories
View Gallery